Warner Brothers and Twentieth Century Fox are two companies that make it a habit to "hide" Japanese audio and subtitles from non-Japanese menus on their Blu-ray discs. If you are submitting specs for a Warner or Fox Blu-ray release, it would be helpful if you could check for confirmation when submitting.
Here is an example of what you would see and how to find the options:
"Doctor Zhivago"
Warner Brothers Blu-ray.
Here is an screenshot of the main menu of the
"Doctor Zhivago"
Blu-ray when played back on a Blu-ray player in which the player's menu is set to "English":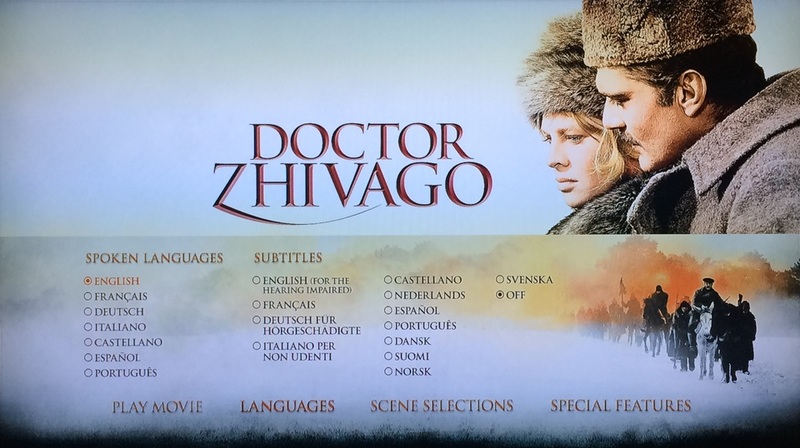 There are multiple audio and subtitle options but note that "Japanese" (日本語) is nowhere to be found.
If you run a BDinfo scan of the disc (with the BD-ROM program "BDinfo") this is what will appear: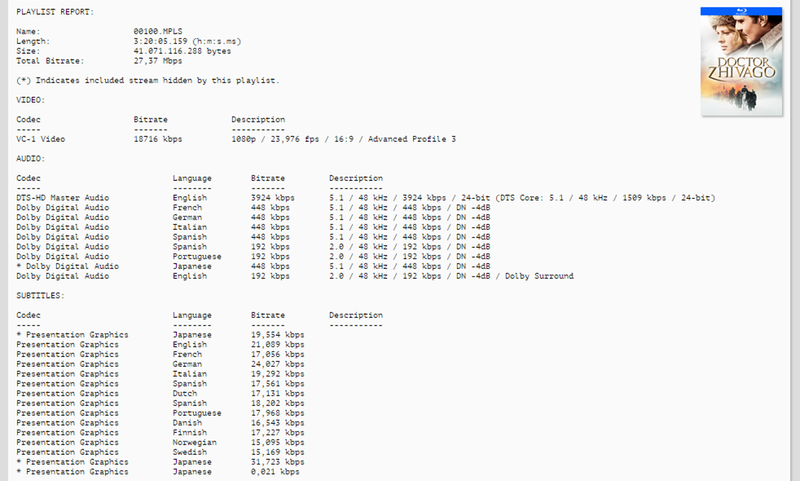 It states that (*) Indicates included stream hidden by this playlist.
In that playlist, "Japanese" audio and subtitles are marked with an asterisk, therefore the hidden language. (You can also find another playlist in which Japanese does not have an asterisk but all other dubs and subs have an asterisk instead.)
So, the Japanese audio and subtitles are physically on the disc. How do you access them?
This will depend on the player, but in the Blu-ray player's settings, there is a way to choose the disc's menu language. On players bought in the US or UK it should default to "English" or "Auto". German players default to "German", Chinese players to "Chinese" etc. On some players you are able to scroll through to "Disc Menu -> Japanese". There are some players where you would have to input a country's language code and that depends on the model's maker's specs. Once the menu has been changed to "Japanese" and the disc is played, the "Doctor Zhivago" Blu-ray should look like this on Japanese menu settings: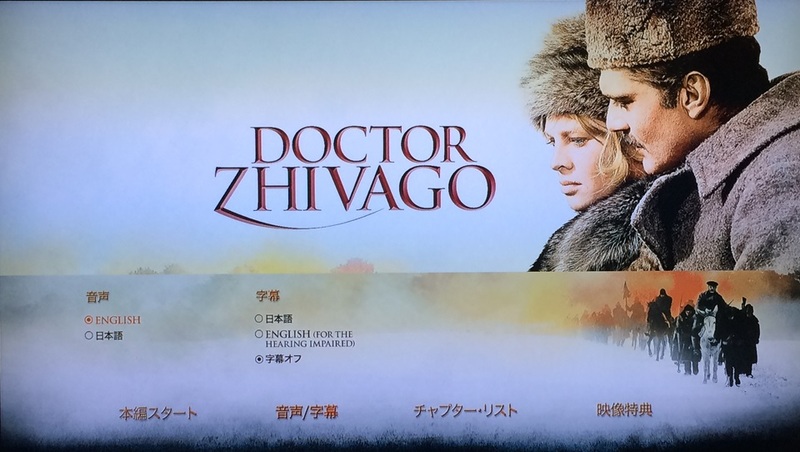 Notice that "English" and "Japanese" (日本語) are the only options available on the Japanese menu, locking out all other dubs and subtitles.
This is a practice so far ONLY seen on Warner Brothers and Twentieth Century Fox Blu-ray and Blu-ray 4K UHD discs. Other Hollywood companies such as Universal, Sony, Disney, and Paramount do NOT hide Japanese and make them normally available on any language menu.
Now, it would be easy to say "I did a BDinfo scan and it says Japanese, so I will list Japanese."
This is where it gets complicated and I will show two examples where BDinfo don't tell the entire story:
"Runner Runner"
Spain Blu-ray (Twentieth Century Fox)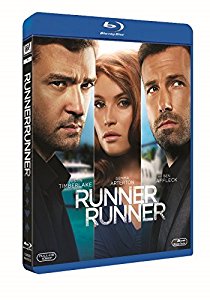 "Arrow: Season 1"
US Blu-ray (Warner Brothers)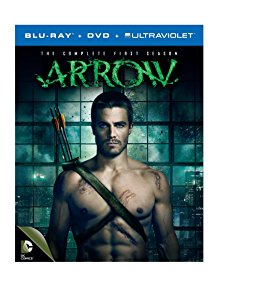 For both these titles, Japanese is clearly on the discs according to BDinfo. But even with setting the Blu-ray player's menu to "disc menu -> Japanese", only the English menus appear.
For
"Runner Runner"
, Fox created a Japanese dub and sub track, but for some reason they decided not to release the film in Japan themselves and sold the rights to the Japanese company Happinet. Happinet created their own dub and subtitle track and released their own Blu-ray which is different from the Fox disc. Apparently the Fox discs with Japanese audio and subtitles were already authored, but instead of reauthoring the disc to remove the Japanese options, they decided to remove one thing - the Japanese menu screen. Therefore players are unable to access the Japanese tracks.
For
"Arrow: Season 1"
, it uses the same lockout by removing the Japanese menu screen. It may be due to the US set being much cheaper than the Japanese set even with identical content. Strangely, seasons 2, 3, and 4 have accessible Japanese audio and subtitles on the US releases.
So far "Japanese" is the only language I have seen that gets the "hidden" treatment. Why do they do this? I'm not exactly sure but it does create headaches for people (like me) looking for non-Japanese releases with Japanese options.