REWIND FEATURE: Tokyo International Film Festival 2018 by James-Masaki Ryan
2018 marked the 31st year of the largest film festival in Asia, the Tokyo International Film Festival. This year was a time of expansion for the festival to more than just cinema - from eSports with a "Dragon Ball FighterZ" competition, a fashion show, but also expanding how the movies were screened, with multiple free outdoor screenings in both Roppongi and Hibiya. For this year, I decided to devote as much time as I could to the movies themselves and also try to attend Q&As in between when possible. No standing outside for four hours in tight space by the red carpet, No closing ceremony, and almost no time at all to mingle with other journalists or the cast and crew of the films. Sometimes four movies in a single day and sometimes finding time to rush over to a different screening attend Q&As and stage appearances by the cast and crew. I personally was able to watch a record number of films this year, but at the same time I felt I couldn't truly experience the festival as much as I could. But overall I was able to watch a great number of titles this year, hear the thoughts and stories of a wide number of filmmakers, cast and crew, film critics plus special talk show events with actor Koji Yakusho and animation director Masaaki Yuasa who both had special retrospective screenings of their past works.
This year a few hundred films were screened between October 25th and November 3rd. From new films that premiered there to restored classics, the variety of films screened seemed endless. It was impossible to see every film. And there were some that I could not catch due to not being able to make the screening times - from "Roma", "Tel Aviv on Fire""The Vice of Hope", "The Manga Master", "The Favourite", "Madras Beats", "The Cakemaker" to name a few. Below are some highlights of films I was able to see.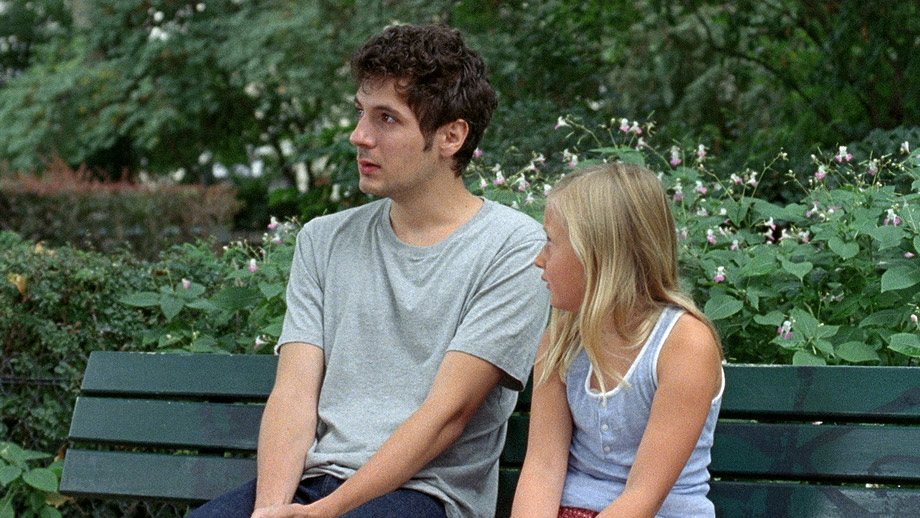 David (played by Vincent Lacoste) is a young man in this twenties that works day and night as a landlord. His personal life is not as on schedule as his work, being late picking up his seven year old niece Amanda (played by Isaure Multrier), making her mother Sandrine (played by Ophélia Kolb) concerned. But when a terrorist group opens fire at a nearby park and killing Sandrine, David must take on the difficult task of having to raise his young niece in uncertain times.
In the last decade the number of terrorist incidents in France have been sadly rising. In French cinema it has not been a seriously touched upon issue in many modern French films, but "Amanda" takes the issue on directly. Though to say the issue of why the terrorist attack happened and the political aspects are not discussed. Instead it is focusing the attention on the people who were affected by it. The people who were killed, the injured who survived, the people who live in an uncertain and scary time and place. The lockdowns of locations, the metal detectors and security, the tension and trauma between people. Those are what many have to sadly experience. Writer/director Mikhaël Hers and co-writer Maud Ameline have created a wonderful script with fantastic moments of fun as well as sadness that will give chuckles as well as tears along the way. One of the highlights of the festival, it won the Best Screenplay Award and the Tokyo Grand Prix at this year's festival.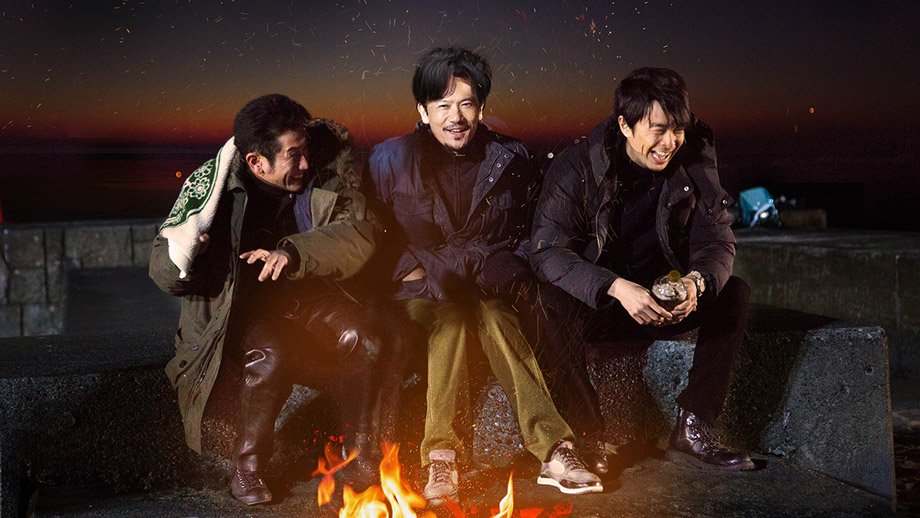 Ko (played by Goro Inagaki), Mitsuhisa (played by Kiyohiko Shibakawa), and Eisuke (played by Hiroki Hasegawa) are childhood friends from a rural town, who have recently reunited with Eisuke returning to his hometown. Out of touch with Ko and Mitsuhisa for some time, there is much to do for catching up, but for these nearly 40 year old men have quite a lot on their hands in life. Ko has take over his father's business with charcoal, while supporting his loving wife Hatsuno (played by Chizuru Ikewaki) and his quietly bullied at school teenage son (played by Raira Sugita). Mutsuhisa works together with his father at a car dealership in town. Eisuke on the other hand is not attached to anything, with years in the Self Defense Force, traveling around the country as well as foreign countries during his service. With the three best friends together again it seems like fun times could return, but life and tragedy get in the way...
The latest film from Junji Sakamoto is an intimate character focused drama with some occasional humor thrown in, and while the chemistry between the three main leads was quite nice, overall the film seemed to lac a distinct vision and direction. With the happenings between the main characters and with the supporting characters, the film was like a series of vignettes rather than a cohesive whole. The subplot of Akira being bullied at school and helped by Eisuke, the issues with filial piety, alcoholism, and others are fair on their own but do not feel like they are central to the film. Overall the performances were very good but Sakamoto's latest film is like a television drama condensed, and most likely will not be a box office hit when it opens theatrically in Japan in February 2019. But who knows? The film to my surprise was awarded the Audience Award at the film festival, the person next to me in the cinema started balling in tears near the end of the film so there is a definite connection to certain audiences, though just not for me personally.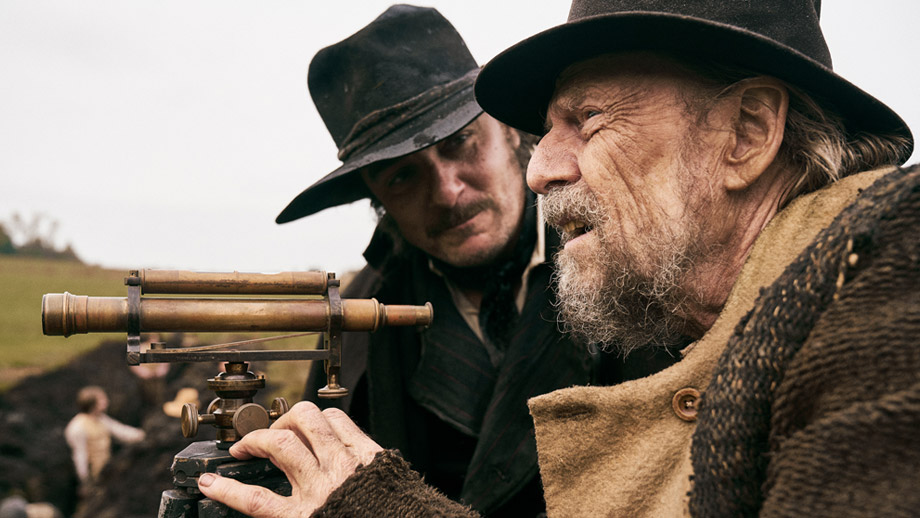 Taking place in rural Denmark in the 1800s, Jens (played by Jesper Christensen) is a farmer taking care of his daughter Signe (played by Clara Rosager), and two young nephews. With winter approaching and crops not grown enough to possibly survive the cold period, townsfolk try to help but Jens refuses as suitors are looking to marry the young daughter in exchange for food and comfort. Things start looking more desperate for the family as time moves forward, a pair of Swedish developers Gustav (played by Magnus Krepper) and Holger (played by Ramus Hammerich) look into buying Jens' land, but with the exchange comes some terrible consequences between the family and the community...
The latest film from director Michael Noer is one that reflects both his personal feelings of fatherhood and responsibility toward his young children, but also a love letter to his father who unfortunately passed away while the film was in production. The main character of Jens is a strict and stubborn man rather than a loving parent on the outside, but his decisions are ultimately for the family, as selfish as they seem. He is not exactly the most complex or the most educated man, and it's by letting his guard down that his world starts to slowly fall apart. From the jealousy of the community at church when his seating position is moved forward, when Signe starts to move away from him emotionally, the life of change is a fearful one even for the most fearless of them all.
"Before the Frost" is ultimately a cruel yet heartfelt film. At points it seems close to "Days of Heaven" while at other times it echoes "Blood Simple". Elegant and slow, yet a fascinating window into a time and place foreign to most modern filmgoers, the film was absolutely one of the highlights of the festival winning the Best Actor award for Christensen and the Special Jury Prize.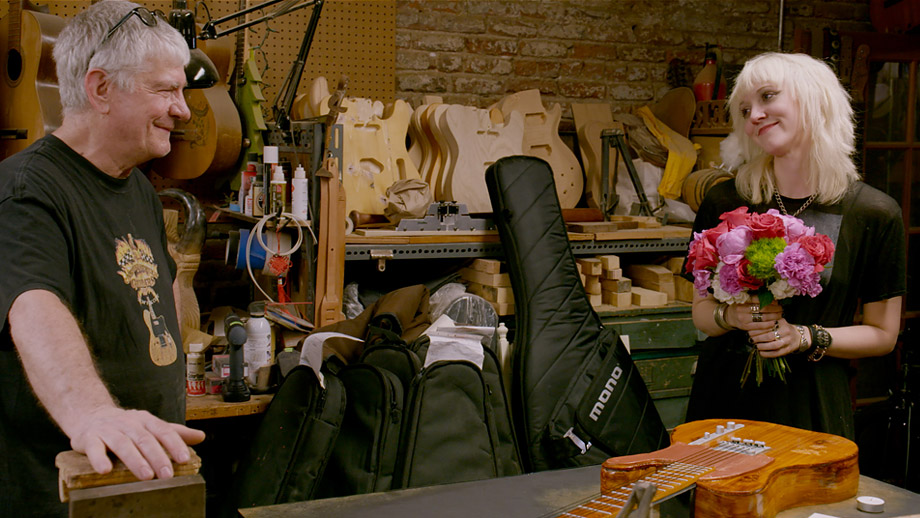 Rick Kelly is the owner of Carmine Street Guitars, a private establishment in New York City specializing in handmade guitars, each unique and each having a history connected to the city. Using wood found from the city whether from buildings being demolished, renovations, or dumpster diving, Kelly's craft has been a mainstay in the neighborhood for years and years. For a long time the quiet owner was the sole craftsman, but with the hiring and training of the young Cindy Hulej, who is an artist in guitarmaking in her own right has brought the shop into the 21st century - as Kelly was not an Internet user and dealt with business the old fashioned way. With Instagram posts of the handmade guitars and making the shop relevant in the Internet age, the little shop continues to grow in stature and be exposed to new audiences.
The documentary "Carmine Street Guitars" chronicles five days at the shop which is inhabited by an amazing amount of patrons. From Jim Jarmusch, Bill Frisell, Eleanor Friedberger, Charlie Sexton, Jamie Hince of The Kills, Captain Kirk Douglas of The Roots and and many others, the conversations with the famous customers are a joy to hear as they talk about their connection to music and play some of the instruments displayed with satisfaction. Unlike other documentaries of subjects being interviewed by the filmmakers, "Carmine Street Guitars" instead have the people talk amongst each other and some of the "staged" portions sound awkward. It's obvious these famous people didn't just wander in unannounced. The real estate agent from next door suddenly wandering in and not questioning the documentary crew or signing a disclosure seemed just as staged. But even with these awkward moments, the heart and soul of the place and the people are the core, and it's wonderful to see unique places like these still around and still going.
"Chaotic Love Poems" TIFF page [The Japan Foundation Asia Center presents CROSSCUT ASIA #05 Soundtrip to Southeast Asia]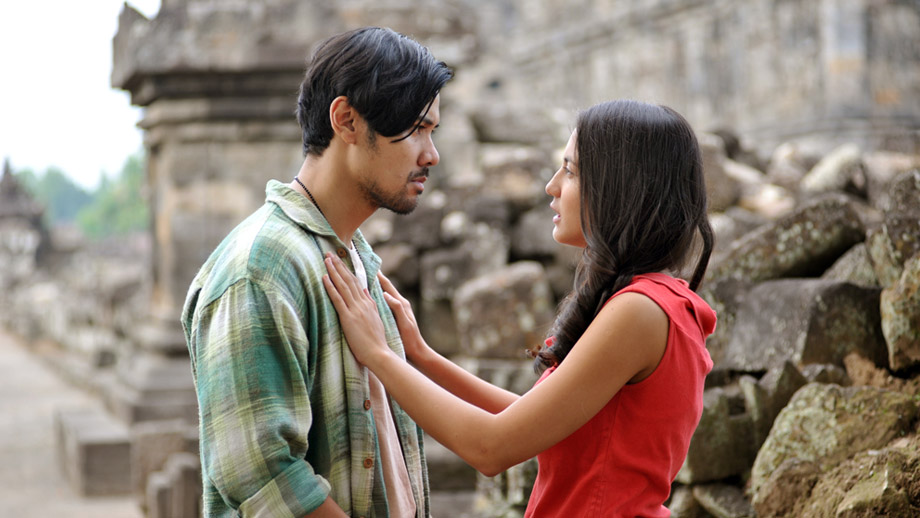 Rumi (played by Chicco Jerikho) and Yulia (played by Pevita Pearce) have known each other all their lives as neighbors in their town in Indonesia. Through the 1970s, 1980s, and 1990s, their home country would experience many changes economically and politically as it parallels the two's love/hate relationship over the years. "Chaotic Love Poems" presents a story of youth, relationships, family, and the complexities involved, borrowing elements from "Romeo and Juliet" yet giving it a modern spin.
Director Garin Nugroho's thirteenth film screened at the film festival is not the traditional love story and he has stated that many of the element presented are autobiographical, including the time period representing his own youth and young adulthood, and many of the antics by the children earlier in the film based on his experiences. It does somewhat follow on convention though, with a "Will they or won't they?" theme throughout with the standard ups and downs of romantic comedies, though it is quite fascinating to see it from the perspective of the female's view and with the background of Indonesia in the times presented.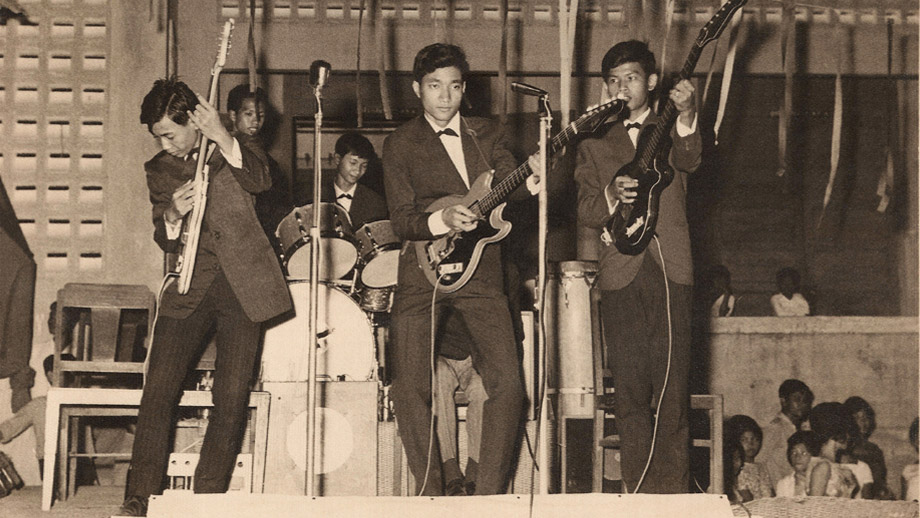 In the 1950s and 1960s, Cambodia's music scene was one of the most active in the world. Melding the rock and pop music culture of America, France, and Cuba with their own traditional sounds, their artists blurred genre, nationality, and making a new cultural revolution in art. The King supported the arts heavily and the country was the epicenter of music. But in the 1970s with the military coup, all was gone. Artists were captured and murdered, the music was outlawed, and the outside world for the most part knew nothing about the richness of the arts that were lost to time.
Filmmaker John Pirozzi was exposed to the sound of older Cambodian music while shooting a documentary in the country and became fascinated with the music, where it came from, and what had happened. Interviews from surviving artists, family, friends, royals, and others to detail the music's history as well as what had happened politically in the country is an absolute delight, as well as incredibly heartbreaking to hear some of the horror stories and to think of so much recent history had been lost due to the military takeover and censorship. Footage of the era was mostly gone as well, but going through private archives, storage closets of film material, plus rare photos give a glimpse into a music world that is a wonder.
As for the title of the film, I was able to ask Pirozzi at the festival about it. While listening to various songs, one track that stuck with him especially by title was crooning superstar Sinn Sisamouth's "Don't Think I've Forgotten" from 1974. While the title could easily have been changed into "Don't Think We've Forgotten", it was through respect to have the film's title reflect Sisamouth's song, also available on the soundtrack. While the film was completed and first screened in 2015, there have been additional footage and music to emerge from archives and he said there is no regret on the new footage not being integrated into the final film. Rather it is a more joyous note that there are more things to be discovered from the time period, and if the documentary is able to make people aware, it has done its job. And a well done job indeed.
The film is currently available on DVD, directly from the official website.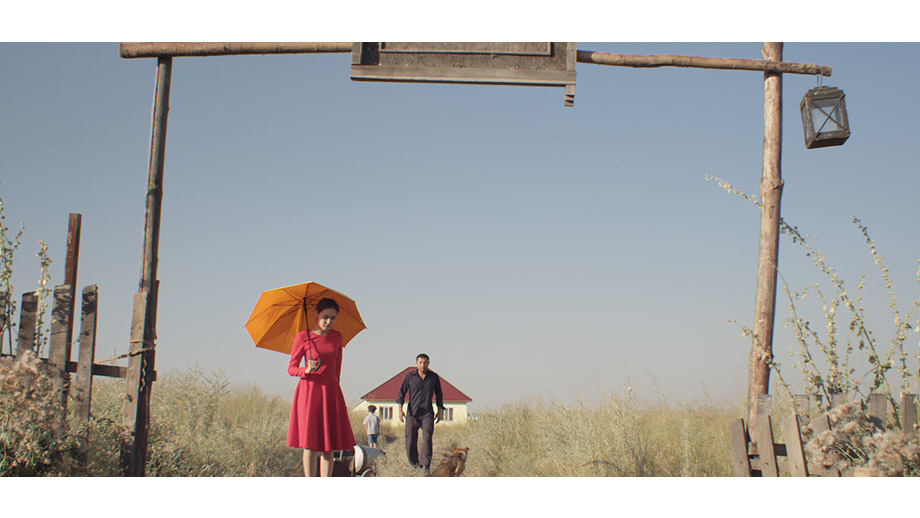 Salanat (played by Dinara Baktybaeva) is a young woman from a rural Kazakh village whose life makes a change with her father's passing. Her father had amassed debt, and one person that is willing to help is her businessman uncle Haim (played by Yerken Gubashev), and helps her move to the big city. Salanat's friend and admirer Kuandyk (played by Kuandyk Dyussembaev) travels along with her to ensure her safety, but he is just as lost as she is with no place to go and no people to trust. Things do not get easy for either of them, as Salanat's uncle's plan is for her to become a companion for an older business partner, and Kuandyk resorts to hard labor which gets him into trouble with the locals also looking for work.
Director Adilkhan Yerzhanov's film about the hardships from country to city is an absolutely beautiful film visually with the colors seen in the open Kazakh landscape, as well as the choices of locations in the cityscape. The reds of Salanat's dress, the sunsets over the plains, the grass of the fields all look incredible. To contrast that is a tale of deceit and blood, "The Gentle Indifference of the World" is a definite contrast in theme and vision. Heavily influenced by Albert Camus' novel "The Stranger" which is referenced directly, the film is one that takes many references from art from Camus to "Bonnie and Clyde", though it never truly rests on being wholly an original work. Not to say that is a bad thing, as seeing the characters and their struggles to the inevitable and unfortunate outcome is a tale that can bring hope into the world of struggle.
"Go-Go Sisters" TIFF Page [The Japan Foundation Asia Center presents CROSSCUT ASIA #05 Soundtrip to Southeast Asia]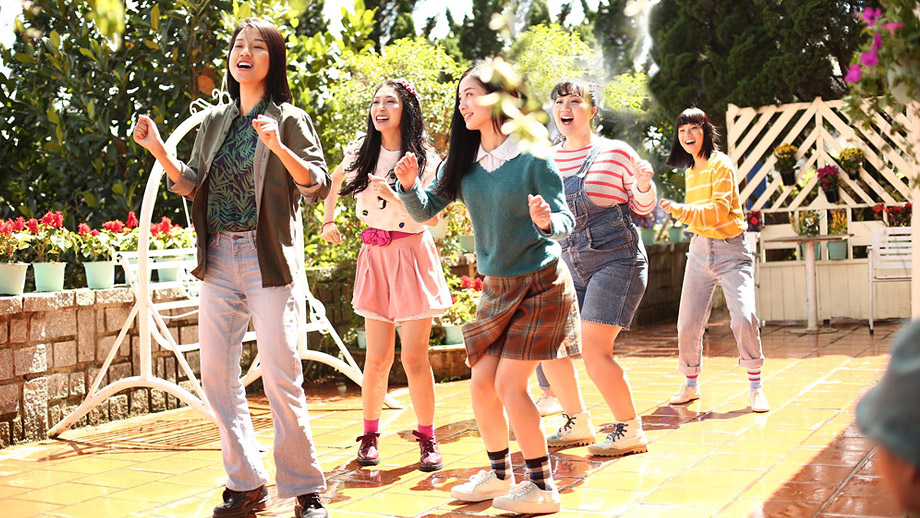 Back in high school, Phong, Dung, Chi, Linh, and Bao called their gang "The White Horses". The ragtag group went through a lot together from singing songs and dancing to their favorite records, falling in love with boys, getting into trouble, and helping each other as "sisters", promising to stick together no matter what. But a few decades later, all are out of touch. Phong is a mother to a teenage daughter and happens to bump into Dung in the hospital who is dying of cancer. Her one wish is to be able to see "The White Horses" again. But after all the time apart and little time remaining, will Phong be able to find everyone to get the gang back together one last time?
In 2011 the Korean film "Sunny" broke box office records. A story of a group of girls told in two timelines - in high school and in adulthood was a smash that it led to instant looks into foreign language remakes. A Hong Kong television adaptation, a Japanese film were made, an upcoming Hollywood version is in the works. But the first theatrical remake came from Vietnam of all places, retitled "Go-Go Girls" and was also a big success in its home country. Told through flashbacks and progressing forward to learn about the quirks of each character, the dreams and ambitions of the young girls and their lives decades later is a joy to see, even if their thoughts did not come to fruition. We see the new kid in school who moved from the countryside, the tough girl, the fat girl, the rich girl, the jealous girl - all have their strengths and weaknesses and each have their moment in the film to bring out the full character. One major aspect that makes it truly a film about Vietnam is places the political background seen, with Phong's brother getting into protests and the political climate change during their lifetimes. Though it is only a minor subplot it does give an indication of the time and place very naturally.
may be marketed with the musical moments, to be clear the musical scenes are very rare in comparison to standard musicals. While the film doesn't have too much difference in comparison to the original to make it stand out more, director Quang Dung Nguyen makes sure to give equal time to the past and present for rich characters and a satisfying experience.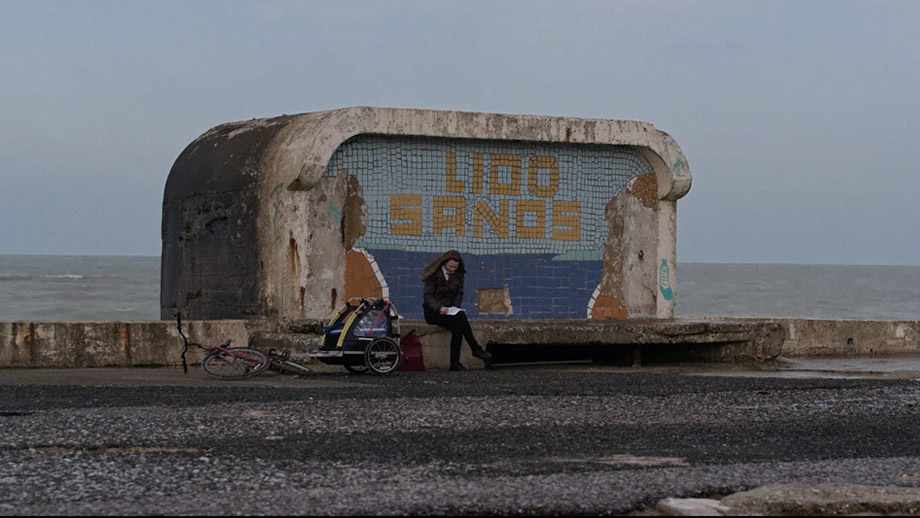 Sarah (played by Liv Hill) has a difficult life as a teenager. At home she is the primary caretaker of her younger brother and sister Marcus and Lucy (played by Henry Lile and Jemima Newman), as their single mother Karen (played by Sinead Matthews) is bipolar, without work and living off welfare checks and Sarah's part time job at an arcade. At school Sarah is not exactly popular, as she is an introvert with no friends, and frequently getting into vulgar shouting matches against her peers. When her drama teacher Mr. Hale (played by Cyril Nri) gives her an assignment - to try using her verbal skills to something positive, being stand-up comedy.
As depressing as "Jellyfish" is, there are many points to laugh, as the dark humor and comebacks that Sarah spits out are just as good, if not better than some comedians are. But it doesn't shy away from the fact that the misery that she goes through and the hardships in her life cause a lot of pain and frustration. Her mother is careless and no one is willing to help, with the exception of Child Services who they have no trust in. Of course the main question comes where are the other family members? The extended family, the father? Where are they and how are they not concerned about the family's welfare? While not giving it away, the end of the film is one of the most extreme moments that could possibly be - one that gives laughs and joy and also one of extreme heartbreak. Director James Gardner's feature length debut is a n excellent example of the British Kitchen Sink Drama following the footsteps of directors such as Ken Loach and Shane Meadows and like many of their films, heartfelt and heartbreaking. The scene stealer is definitely the young Liv Hill and she will be a face to look out for in future projects.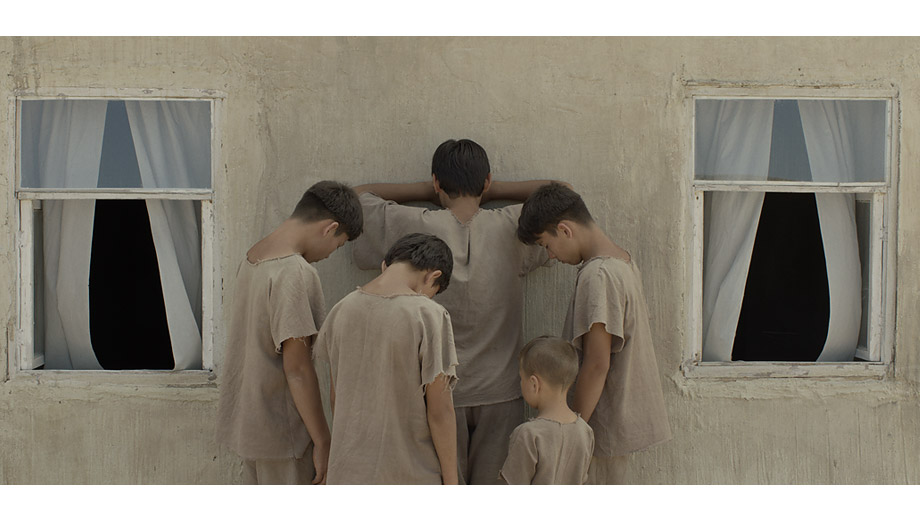 Aslan (played by Zhalgas Klanov) is the eldest of five boys living on a rural Kazakh farm, far from society and far from neighbors. Their father (played by Kuandyk Kystykbayev) is extremely strict towards the children, shielding them from the outside world to the point of contact with others. There is no modern convenience, no technological goods, no school for the children's lives. When suddenly a boy named Kanat (played by Eric Tazabekov) who says he is there to finally meet his cousins, the boys are surprised as well as intrigued, especially with his mobile device with games on it. But with the unexpected contact with the outside world, the family's lives turn upside down...
Writer/director Emir Baigazin's third film following Harmony Lessons" (2013) and "The Wounded Angel" (2016) which also featured protagonists named "Aslan" played by different actors and separate characters in each film. "The River" is a very minimalist work, with a very small cast in a remote location with little to work with. The home is as bare as can be with only the bare essentials. All dress the same in color and wear similar garments. Camerawork, setups, cuts, and dialogue are also very minimal with many long passages without words in between. With the characters, it is clear that the father is much too harsh on the boys as their mother looks on, but as his logic states, it is to protect them from the dangers of the outside world and have them become self sufficient as men for their future. He does have genuine love for the boys if it means isolating them and sometimes abusing them if they do not get their tasks done correctly. For Aslan he does have the yearning to be free from the household even at a preteen age. It's only natural that any boy would want to explore and play, but that is not a luxury that he or his brothers have. As the film never shows how the rest of the world is like, viewers may not realize it takes place in the twenty first century until Kanat comes along in a similar fashion to David Bowie in "The Man Who Fell to Earth" looking almost alien-like with the silver garment. But even with his arrival, the tone of the piece never changes as it stays with the viewpoint of the sheltered children. It can sometimes be cruel, sometimes be funny, yet never boring even at its slow pace.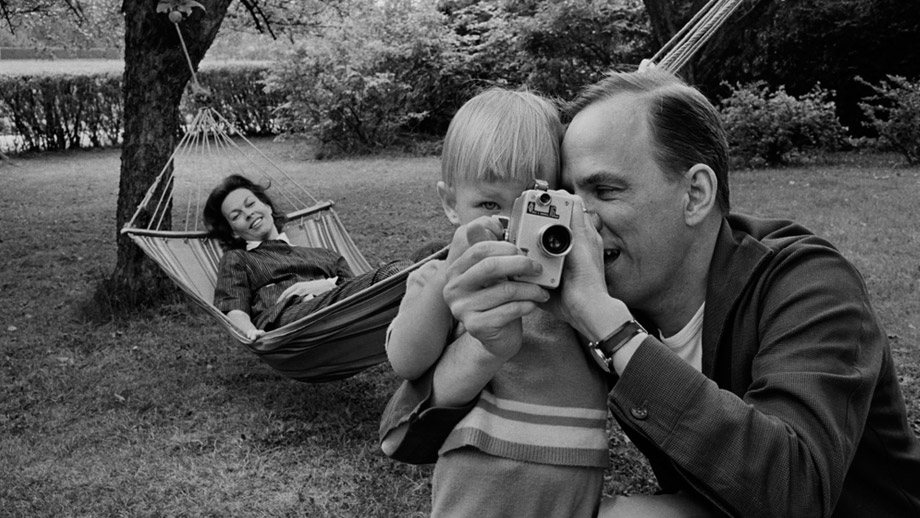 With 2018 being the centenary of filmmaker Ingmar Bergman's birth, there have been a slew of retrospectives and home video releases, including the long unavailable 1971 film "The Touch" coming to Blu-ray and The Criterion Collection releasing one of their largest boxsets dedicated to Bergman in November. His works have been influenced by a generation of fimmakers before him and during his lifetime and his works continue to amaze and inspire aspiring filmmakers now. When Bergman published a list of his favorite films, there was a wide range of works represented. Silent works, Japanese cinema, Italian neo-realism, Hollywood, and more. One particular standout was the 1981 film "Marianne & Juliane", directed by Margarethe von Trotta. As the only female filmmaker on the list and now the only surviving director from that list, her goal was to make a documentary tribute to the Swedish master, by visiting locations, interviewing collaborators and family, and including her personal thoughts on his art.
Not only is the film a documentary on his work but also a documentary on his life which was not at all bright and beautiful. He's gone through multiple relationships, was for a short period exiled from his home country, and even made some works that were considered fairly mediocre. As his children said he might have been an excellent filmmaker but was not exactly an excellent father, being absent from their lives for most of the time. But if Bergman had been a good father figure, would he have made some of his films that dealt with the complexities of the human condition? Did much of his life imitate the art he was creating? The basic answer is "Yes". But the documentary is about the why and the how, and everything pieced together to make a whole. Though it is not perfect and comprehensive. There are a lot of things the documentary doesn't cover and it's important to see this is a personal project with Von Trotta's thoughts and memories being a central focus. While some may see it as a pretentious touch, it's also interesting to see the camera being pointed back at the director doing the interviews - which literally happens in one scene near the end. It is much more personal and intimate, and a touching way to celebrate while not saying goodbye - as his works live on.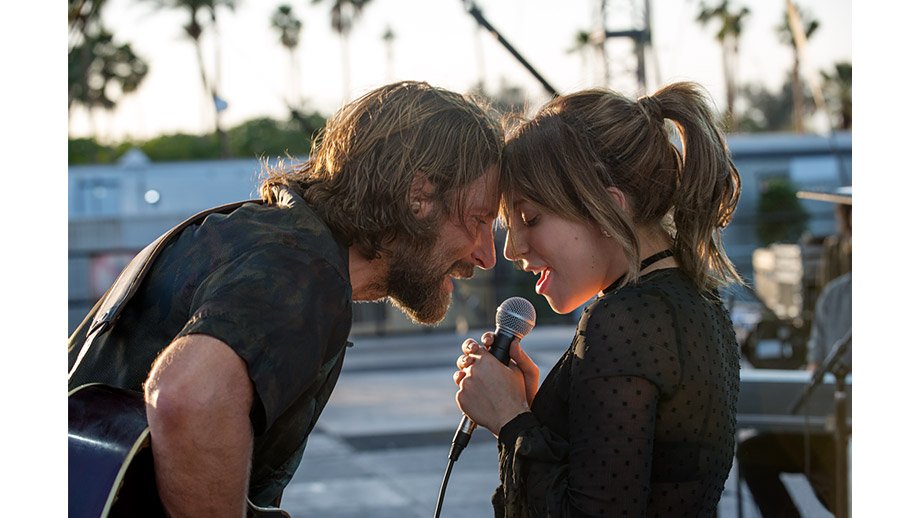 Jackson (played by Bradley Cooper) is a successful rock singer with a terrible addiction to booze, but with a keen ear for raw talent. Wandering into a random bar late at night after a huge gig, he encounters a young amateur singer named Ally (played by Lady Gaga) that immediately captures his ears as well as his heart. He truly believes her talent should shine more than just at local bars and gives her an opportunity to sing on stage with him and his band. Their musical partnership and their relationship rise higher than either of them could imagine, but with the price of fame and fortune also comes pressure and jealousy...
Every generation seems to get a remake of "A Star Is Born", which was first made in 1937, remade as a musical in 1954, a rock musical drama in 1976, and now the latest incarnation from Hollywood in 2018. Already a massive worldwide critical and box office hit outside of Japan, the screening at the Tokyo International Film Festival is a little late to the fold but as expected an acclaimed piece from Japanese audiences and critics. The directorial debut from actor Bradley Cooper, what truly sets the film on a higher scale is how the lead performers are fantastic in chemistry and absolutely believable as a couple going through various ups and downs in their personal and professional relationships. Lady Gaga is obviously known as a musician that is outworldly and outrageous and for her to play a character that is self conscious, poor, and basically normal is completely against type but she absolutely makes it work. When Ally's career is on the rise and she is given more pop sensibilities the Gaga-esque looks start coming to form, and it is her transition from rags to riches in the film is a wonder to see. As for Cooper being both actor and director, he does an absolutely fantastic job on both jobs. He is obviously not known as a musician or singer but he nails the character and makes it equally believable that he could be a world famous rock star with his performance as the man and his performance on stage during the film. The songs performed for the film is also one of the major selling points and the country-tinged rock plus folk and pop sensibilities are closer to the musical stylings of the 1976 film yet updates it for modern ears. The film also features great supporting performances from Sam Elliott, Andrew Dice Clay, Dave Chappelle, and Anthony Ramos.
One of the biggest highlights of the festival is also one of the best films of the year and an easy contender for the Oscars this year. It was unfortunate that Cooper or Gaga were not available to join the festival in person, but they will most likely appear on the red carpet when the film opens in Japan in December.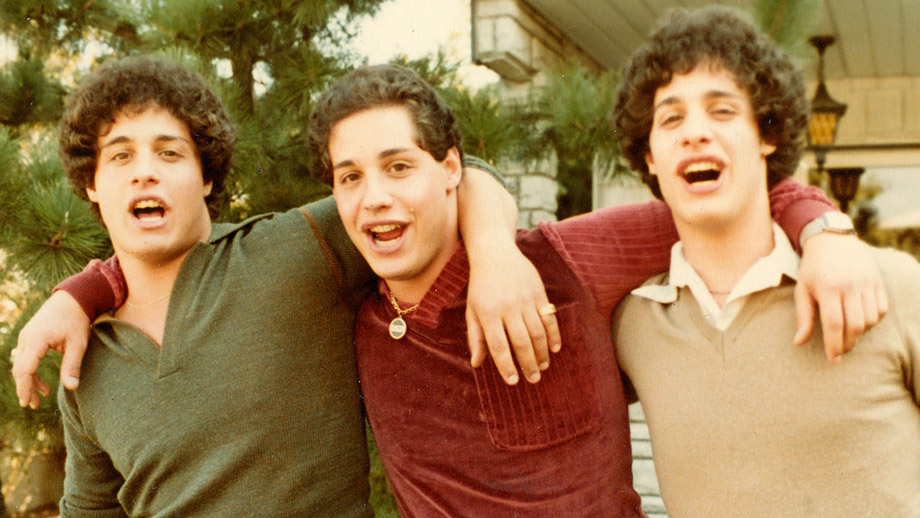 What happens if at your first day of school, people recognized you as someone else and were convinced that you had been there the previous year? What if then you found out that it was a long lost twin that had been there and you were mistaken for him? And what if someone else came forward to say he is the third identical brother? It sounds like an impossible fiction but it happened to Edward Galland, David Kellman and Robert Shafran. Their reunion caused a media stir with numerous talk show appearances and magazine interviews, and even having a small cameo appearance in "Desperately Seeking Susan". With fame came the partying and the fun, but the boys' adoptive parents were all having the same concern. Why weren't they told about them being triplets? The truth behind the fun story exposes a darker side...
Highly influenced by the Errol Morris style of documentaries mixing reenactments with the participants talking directly to the audience, "Three Identical Strangers" is one that starts off as a joyous and humorous pierce where coincidence and miracle combine, the second half is one that delves heavily towards the dark side. The idea that the three were separated at birth as a deliberate choice by the adoption agency, and then uncovering that there were many other cases in a similar fashion as a secret social experiment, all that seemed to be a "miracle" turn out to be "lab rats" which anger and disturb not only the people in the documentary, but the audiences as well. The film is incredibly well told with a great amount of archival videos, photos, and articles combined with recreated footage and talking heads, never feeling boring or outstaying its welcome. One of the best documentaries of the year, "Three Identical Strangers" is one that is profound and unforgettable, and that the bond of blood is much more than what we all know.
"Three Identical Strangers" is currently available on Blu-ray in the US.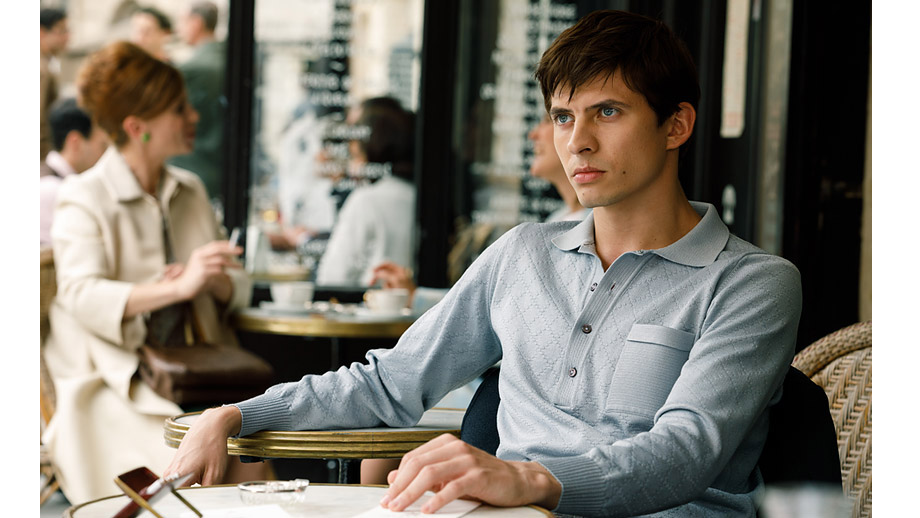 The story of Soviet ballet sensation Rudolf Nureyev and his defection in 1961 during a cultural exchange visit to Paris is well documented and one of the most well known defection stories of the last century, though his early life and his reasons for choosing to defect may not. "The White Crow" is an elegantly crafted biopic that examines Nureyev (played by Oleg Ivenko) and his unruly and unconventional methods to rise the ranks in the ballet world. It uses flashbacks of his time entering the academy and being taught by respected instructor Pushkin (played by Ralph Fiennes) interacting with the Paris visit in 1961 that would ultimately lead to his defection, including his newly made friendship with the powerful and influential Clara Saint (played by Adèle Exarchopoulos).
While the outcome is inevitable being a true story, the strength of the drama lies with the characters and the relationships between them as well as the climactic ending that is close to the tension seen in a spy film. In his third film as director, Ralph Fiennes has gone the route of authenticity with language. Russian portions are spoken in Russian making up for more than half of the film, including his character of Pushkin speaking entirely in Russian. The rest of the film is made up of English and French in the Paris scenes. Rather than having everyone speak English for commercial value, it is commendable that the production went forward with an authentic multilingual production. In addition, the casting of Ivenko was also through authenticity as he is a ballet dancer rather than an actor, and the dancing by the character was done entirely by him without a double. The film is very similar to the films presented in the time period of the late 50s and 60s when the Cold War was active. It is not flashy or fast paced but deliberately slower with more emphasis on the how and the why, and that in many ways is very refreshing to see.
Other Q&As, stage appearances, and more are available on the Tokyo International Film Festival YouTube Channel
2018 had an excellent lineup of films from around the world at the festival and hopefully many will make it to physical media for our site in the upcoming year. In addition, here are a few stills taken from various special screenings throughout the festival.