REWIND FEATURE: The Bodies Beneath - An interview with BFI Flipside founder Vic Pratt by James-Masaki Ryan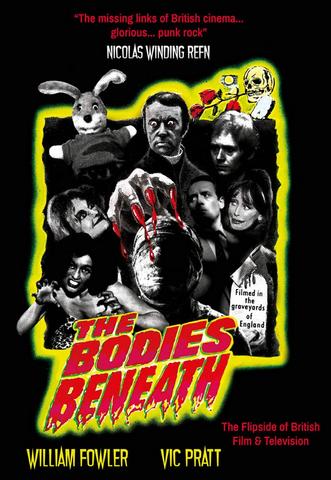 Vic Pratt and William Fowler are the founders of The Flipside - a program since 2006 at the BFI Southbank in London to showcase the weird and forgotten works of British cinema and television. Working at the BFI National Archive since 1998 and 2005 respectively, the two had a mutual appreciation for the underappreciated: films that had gone under the radar by the public and the critics over the years. From exploitation to mondo films, experimental to children's works, cult horror to documentaries, the archive was filled with a great number of forgotten and underseen works made in Britain, but was there an audience for these pieces? The short answer is an absolute "Yes".
In 2009, BFI Video established the BFI Flipside label, extending the lives of the films shows at the theatrical programs to a home video audience. Over the course of a decade, the label has seen a total of 38 releases on Blu-ray/DVD, with more planned for the future. While there are some familiar names and faces seen in the titles, such as Peter Sellers, Spike Milligan, John Hurt, Olivia Hussey, and Christopher Lee, these are nowhere near their known works. Whether they were early in their careers or just lost in the shuffle over distribution, the films have been rescued from the vaults and given wonderful presentations with a wonderful amount of extras and informative booklets as the BFI are known for.
The works seen in the BFI Flipside line are as eclectic as can be. From the wild mondo-documentaries such as "Primitive London" (1965), undead motorbike gangs in "Psychomania" (1973), a married man having an affair with an underage girl in "All the Right Noises" (1969), London beat culture in "Expresso Bongo" (1959), the post apocalyptic comedy in "The Bed Sitting Room" (1969), or the P.O.W. dramatization made exclusively for military officials "Captured" (1959), these have been reintroduced to new audiences, and Pratt and Fowler along with many at the BFI should be commended for their choices of showcasing a side of British filmmaking that is risk taking and uncompromising. It's taken a full decade since the sublabel's inception, but The Flipside received its first accompanying book recently, entitled "The Bodies Beneath", written by Pratt and Fowler, and published by Strange Attractor Press. The 400 page book is a hefty one, and there is quite a lot covered within.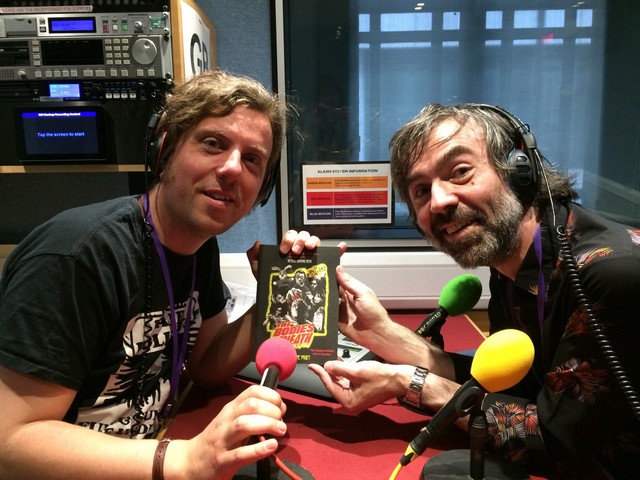 "The Bodies Beneath" is divided into multiple sections, with each focusing on certain genres and themes. Whether it is horror in the chapter "Tales of Terror" or focus on music in "Music and Movement", each chapter has information on certain films that have both been released in the Flipside line on Blu-ray and DVD as well as titles that have yet to see a home video release. In addition there are lengthy overviews of the genres, the time period, as well as comparisons to other films in the world at the time. There are of course rare stills and posters printed within for context, and makes an excellent supplement to the Flipside line as well as being a great introduction to those who have not seen any the works. Rewind DVDCompare is very thrilled to present an interview with the co-writer of the book and co-founder of BFI Flipside, Vic Pratt (VP), conducted by James-Masaki Ryan (JMR).
JMR: It's been a full decade since the start of the Flipside series on DVD and Blu-ray. When was it decided to publish an accompanying book?
VP: Time flies, doesn't it? Since the very beginning of the whole idea we nursed an ambition to write a book that would attempt to gather together very disparate strands of British film and television history and begin a new kind of discussion around that. So at least a decade!
JMR: The book covers quite a lot, from sex films to independent horror, television works, documentaries and more. what separates these films from what most people envision with "British Filmmaking" or films from abroad?
VP: We're trying to chart the history of British film and television via a different explorative pathway – and, by presenting fascinating films and programmes that may not have been much discussed or seen in the past, or overseas, to create a new context for a consideration of our cultural history – and to light up a new circuit board of film and TV connections that may not be quite what people expect!
JMR: With 39 mainline releases so far in the series on home video, has Flipside only scratched the surface? Is there a lot more to be discovered in the vaults?
VP: Yes, there's loads more to do yet – the problems are finding the materials, and clearing the rights! As for the decision making process on what titles to release on Blu-ray and DVD, again it certainly helps if we can find the materials and clear the rights!
JMR: All these independent films are from a bygone era and quite different from films being made in the present day. What do you think about the current state of UK independent filmmaking?
VP: We're delighted that so many great things are happening – although personally I live pretty much in the past and spend most of my time digging through forgotten old stuff!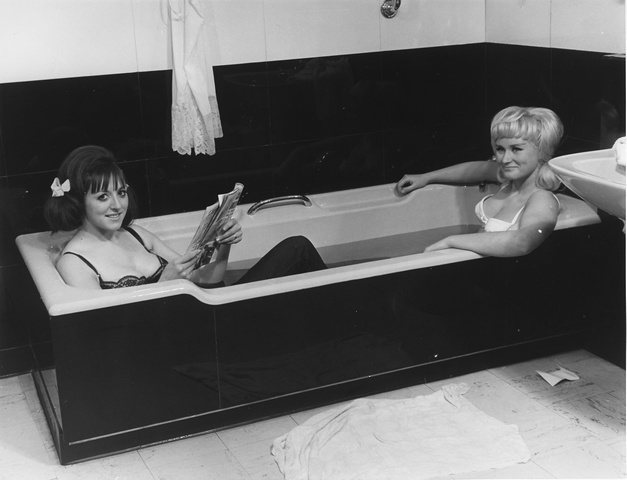 JMR: It's important to curate the works of the past before they are lost and gone, so it is very commendable with the work you two as well as others at the BFI and other organizations are doing to preserve that, including for the obscure ones. There are some great releases on the Flipside label that are very worthy of mainstream attention and rediscovery. Which were some of your favorites to work on?
VP: We were both very proud of Primitive London which kick-started the series, and showed the way to go. Later favourites include "Robin Redbreast", "Beat Girl" and "Psychomania". And the latest few: "Red, White and Zero", "Stranger in the House" and "Mr Topaze".
JMR: With a lot of these films that were lost in the shuffle over the years where good materials and information were hard to come by, there must have been a few setbacks here and there. Which titles were particularly difficult to work on?
VP: Some of the biggest challenges come when you have various different versions of the same film to contend with. For instance there were various different edits of "Beat Girl" made for different territories back in the day and we had to decide which one was the most authentic! It's trickier too with obscure films – there's often very little documentation about the original release…
JMR: Getting back to the book, what were some difficulties faced while compiling material for the book?
VP: One of the main problems was finding the time to devote to the writing whilst pursuing our day jobs, other projects, and the trials and tribulations of day to day life. Also, once we'd started, realising that there would be a point where we had stop, turn around and say 'ok – it's finished!' That's a difficult thing to do when you've been writing for years and years.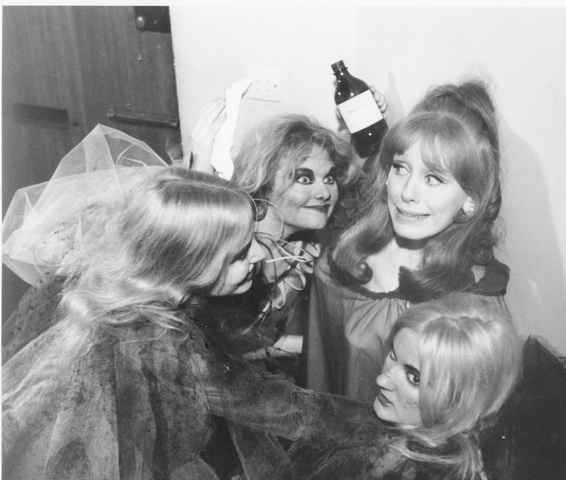 JMR: 400 pages is quite a full book, but were there still some things that couldn't be fit into the final edit?
VP: We could have carried on and on – we had a list of subjects and film titles as long as your arm still to do – but we had to call a halt to the writing process in the end. There's lots of stuff for a sequel…
JMR: Will fans have to wait another decade for a second book?
VP: God, we hope not. For everyone's sake.
JMR: In addition to the BFI there are also other labels around the world releasing a great selection of obscure works. Are there any examples of titles you wanted to release under the Flipside banner but were instead released elsewhere due to rights issues or otherwise?
VP: There are several labels doing great stuff and more and more titles are coming out now that are really arcane and unusual. Something that we had shown at BFI Southbank years ago and would have loved to have done was "Death Line" – which by way of contrast is something a 70s classic!
JMR: Could you let us know what some upcoming projects are?
VP: We have a Flipside Halloween special out later this year! A mondo-esque double-bill of Secret Rites" and "Legend of the Witches"; two special, sensational feature-length early 70s witchcraft documentaries made with Alex 'King of the Witches' Sanders. "Legend..." is newly remastered from a preservation element and "Secret Rites" has never before been released on VHS or DVD – or so we think. Expect a load of extras too, of course.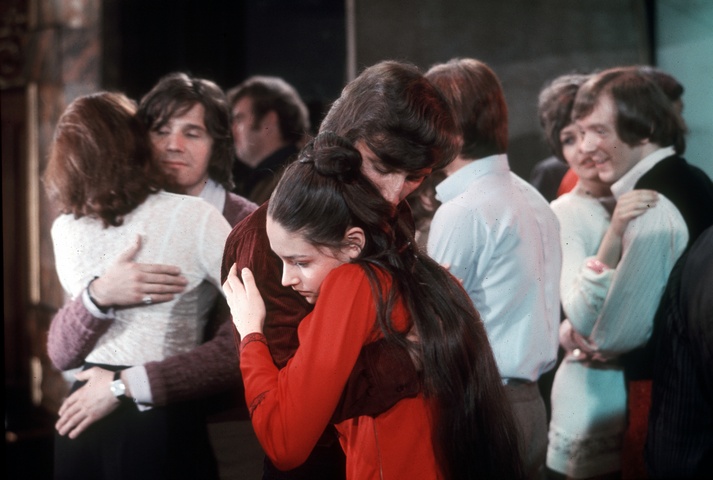 JMR: And last, as we are a home media site, we'd like to know what some of your favorite Blu-rays and DVDs are.
VP: The new scan and Blu-ray release of James Whales' "The Old Dark House" from Eureka! Entertainment was a revelation. And the Sprocket Vault collection of Hal Roach sound Charley Chase shorts was a significant rediscovery of an overlooked comedy genius.
JMR: Again, thank you for your time and we are all looking forward to all the upcoming releases.
"The Bodies Beneath", written by Pratt and Fowler is published by Strange Attractor Press and available at The BFI Shop and on Amazon US and Amazon UK for purchase.
Images courtesy of the BFI.