NEWS
WIN MONA LISA ON BLU-RAY
Friday 3rd July 2015 - posted by Samuel
Courtesy of Arrow Video, we have two copies of Arrow Video to give away on Blu-ray via our social media outlets! You can win the first by looking at our pinned tweet at Twitter, and you can win our second by looking at our pinned post at Facebook.
Good luck!
NEW PRE-ORDERS
Wednesday 1st July 2015 - posted by Samuel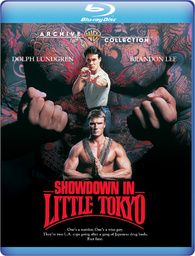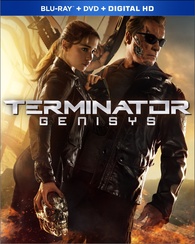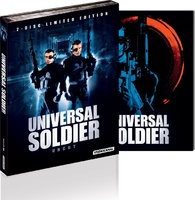 USA
- Showdown in Little Tokyo (Warner)
- Terminator: Genisys (Paramount)
- Made in America (Fox)
- The Last Survivors (IFC)
UK
- Blame it on Rio (Fabulous Films)
- The Wiz (Mediumrare)
- Z Nation (Spirit)
Germany
- Universal Soldier - Limited to 1000 Mediabook (Studio Canal)
2 BLU-RAYS FOR £5
Monday 29th June 2015 - posted by Samuel
Amazon have added a 2 Blu-rays for £5 sale on a very limited number of titles. Offer can only be used once per checkout. 2 DVDs for £5 is also available.
BEST OF KINO LORBER'S JULY RELEASES (USA)!
Saturday 27th June 2015 - posted by Samuel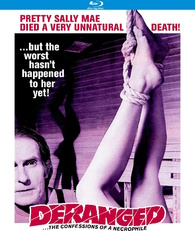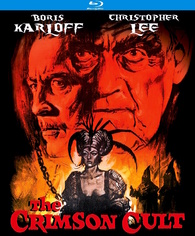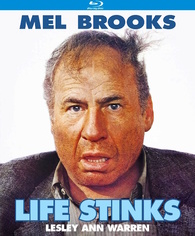 Pre-orders:
- Black Sabbath
- Deranged
- The Crimson Cult
- Truck Turner
- Life Stinks
- Real Men
- Report to the Commissioner
- Blown Away
- Prime Cut
NEW TRAILER
Wednesday 24th June 2015 - posted by Samuel
We have added a new trailer to our Youtube channel. It is for 45 Years starring Charlotte Rampling and Tom Courteney.
Follow the life of Kate Mercer (Charlotte Rampling) during the five days leading up to her forty-fifth wedding anniversary. Party plans are going well, until a letter arrives for her husband (Tom Courtenay) informing him that the body of his first love has been found frozen in the icy glaciers of the Swiss Alps. As their anniversary celebrations grow closer, they delve further into their past, leaving their future in question.
UNIVERSAL BRINGING A LITTLE CHAOS TO AMERICA
Tuesday 23rd June 2015 - posted by Samuel
Universal will be releasing A Little Chaos on Blu-ray in America. The film stars Kate Winslet, Stanley Tucci, Jennifer Ehle and Alan Rickman (who also directs).
The official site describes it as a romantic drama following Sabine (Academy Award winner Kate Winslet), a strong-willed and talented landscape designer, who is chosen to build one of the main gardens at King Louis XIV's new palace at Versailles. In her new position of power, she challenges gender and class barriers while also becoming professionally and romantically entangled with the court's renowned landscape artist André Le Notre (Matthias Schoenaerts).
101 FILMS ANNOUNCEMENTS (UK)
Tuesday 23rd June 2015 - posted by Samuel
101 Films have announced they will be releasing some fan favourites by the end of the year. These include Adventures of Hercules, Missing in Action, Pray for Death, and much more!
E-MAIL ISSUES (UPDATE)
Tuesday 23rd June 2015 - posted by Samuel
Our e-mail issues have now been fixed. If you have sent us a correction, a forum access request, or anything else that has not been acted upon, please resend it to us via our feedback form!
Thanks for your patience.
NEW PRE-ORDERS
Monday 22nd June 2015 - posted by Samuel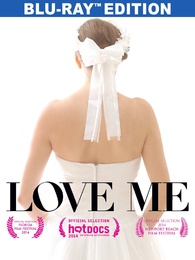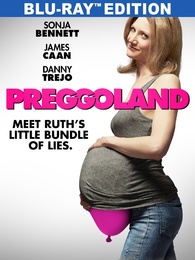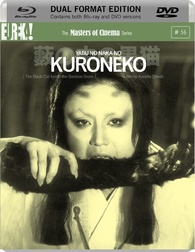 USA
- Love Me (FilmRise)
- Preggoland (FilmRise)
- Tokyo Ghoul: Complete Series (FUNimation)
- Full Metal Panic: Complete Series (FUNimation)
UK
- Kuroneko (Masters of Cinema)
- Outcast (Universal)
- Treme: Season 4 (Warner)
Germany
- Victoria (Senator)
E-MAIL ISSUES
Saturday 20th June 2015 - posted by Samuel
Please note we appear to have been having e-mail issues the last few days and many e-mails are not getting through to us. Please be patient whilst we try to fix this!
UPCOMING ARROW RELEASES
Saturday 20th June 2015 - posted by Samuel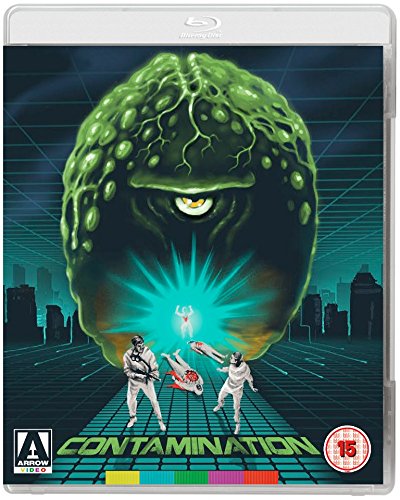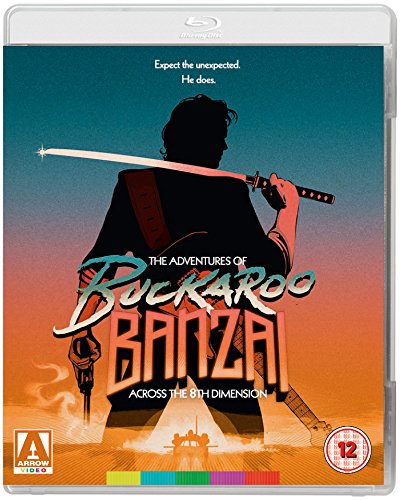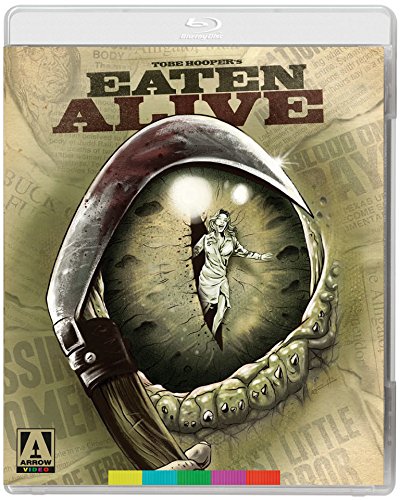 Independent British distributor Arrow will be releasing the following titles on Blu-ray in the coming months: - Contamination
- Cemetery Without Crosses
- The Adventures of Buckaroo Banzai Across the 8th Dimension
- Eaten Alive
- Nightmare City
- Madman
- My Darling Clementine
- Videodrome
- La Grande Bouffe
- Blood Rage
89000 RELEASES NOW COMPARED
Friday 19th June 2015 - posted by Samuel
Thanks to all visitors and team members, we have now reached 89000 different releases compared. The magic 100k mark nears ever closer!
Here is to the next 1000!
STUDIO GHIBLI COMPETITION WINNER
Wednesday 17th June 2015 - posted by Samuel
Well done to Will Kouf who wins two Studio Ghibli Blu-rays courtesy of our friends at Disney. Your prize will be with you soon.
WARNER TO UNLEASH HAMMER HORROR AND SPECIAL EFFECTS RELEASES IN USA
Sunday 14th June 2015 - posted by Samuel
Warner have announced the release of a couple of box sets and individual releases in the States. First up, Hammer Horror Classics: Volume 1 which includes Dracula Has Risen from the Grave, Frankenstein Must be Destroyed, Taste the Blood of the Dracula, and The Mummy.
Also coming is the Special Effects Collection which will include The Beast from 20000 Fathoms, Mighty Joe Young, Son of Kong and Them!
88 FILMS BARGAIN
Friday 12th June 2015 - posted by Samuel
Amazon have a fantastic pre-order price on 88 Films forthcoming slasher release Splatter University. Under a tenner with enough change for some popcorn!
Also available for pre-order from 88 Films is X-Ray, The Dead Next Door, Zombi Holocaust, A Blade in the Dark, Nail Gun Massacre and many more.
LATEST DEALS
Wednesday 10th June 2015 - posted by Samuel
Amazon USA currently have a deal of the week sale on Sony Pictures Classics releases including Jodorowsky's Dune and Only Lovers Left Alive.
Amazon UK are doing 2 Blu-rays for £10 and Free Prime Trials.
SPONSORS


Scream Magazine - 100% Horror.



Real Groovy - a New Zealand based DVD retailer.

FULL REVIEWS
TECHNICAL REVIEWS