REWIND FEATURE Interview with director MARK COUSINS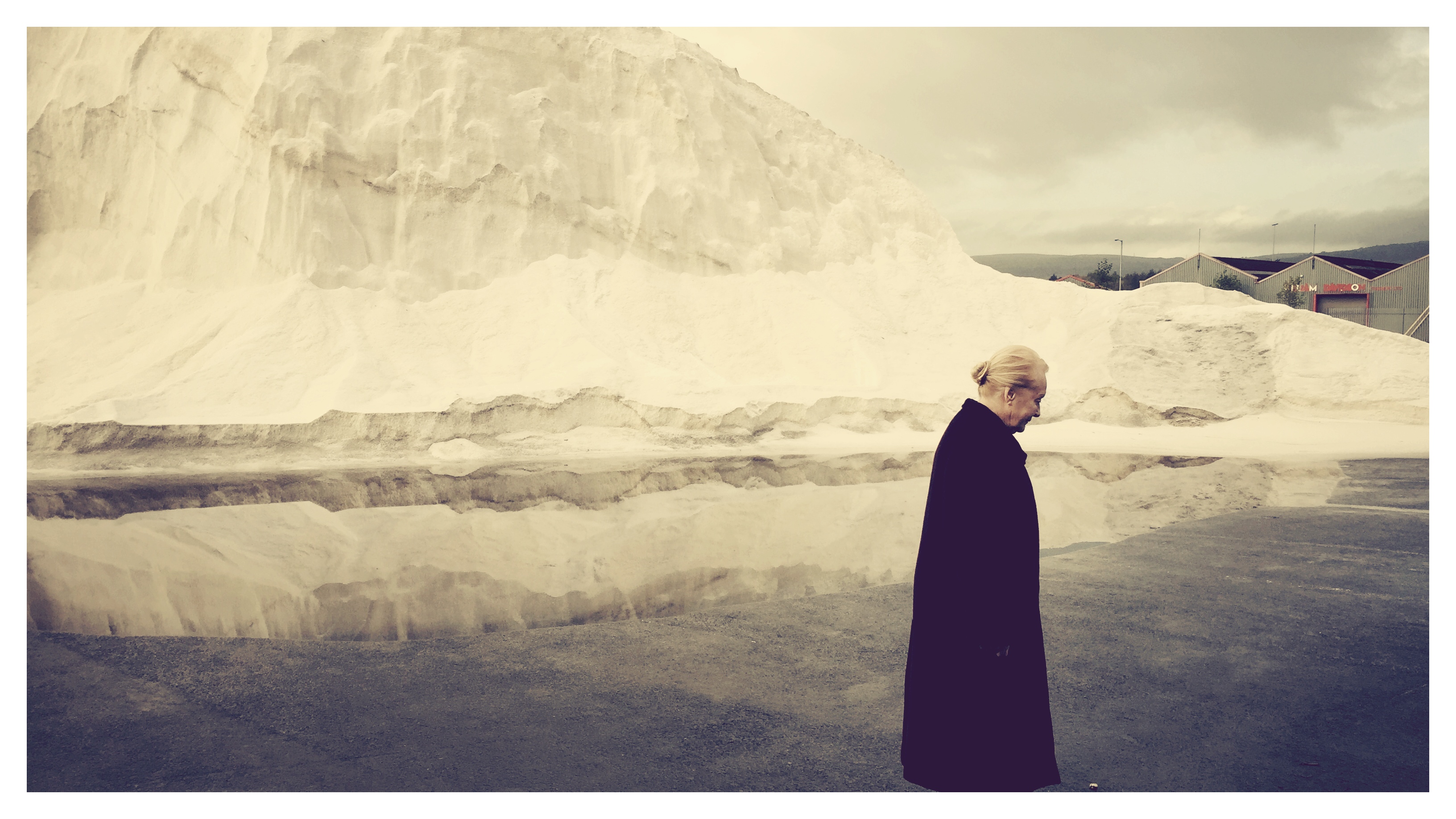 Film presenter and film director Mark Cousins has traveled to far areas of the world for his works such as the 15-hour "The Story of Film" (2011), "What Is This Film Called Love?" (2012), and "Here Be Dragons" (2013). After many years of traveling abroad as well as living in Edinburgh for most of his adult life, he finally returned to his hometown of Belfast, Northern Ireland to create the film "I Am Belfast" (2015). Personifying Belfast as a 10,000 year old woman played by Helena Bereen, the film is both Cousins' own reflection on the city and the city itself (herself) reacting and also reflecting. An artistic and heartfelt love letter to the city that had gone through so much just in the last 100 years, "I Am Belfast" is one of the most personal and ambitious documentaries to be released recently. We are honored to have an interview with the director Mark Cousins, conducted by James-Masaki Ryan for Rewind DVDCompare.
James-Masaki Ryan: What separates Belfast from other cities?
Mark Cousins: To be honest, not a lot. All cities have critical mass, in that there are more things going on than any one person can register. That's what's brilliant about them. You feel that there's always more, they are bigger than you.
Belfast, like many other places, has been wounded, and it's healing from that wound. That's not that rare, but it makes it likeable, vulnerable, like an alcoholic getting dry.
JMR: How different does Belfast look and feel to you - from before starting to make the movie and after it was completed?
Cousins: It's never been a pretty place, like Paris. Its beauty has always been on the inside. To be honest, the new posh bits of Belfast scare me a bit. I never feel at home where the main thing that people have to talk about is the quality of the wine. I don't give a fuck about that, but that's my prejudice. Mostly, Belfast is what it was: unprepossessing, funny, exasperating, too much, not enough, too small and all you need.
JMR: The film incorporates some vintage documentary footage of the city and its patrons. Where did you get access to the footage and how much did you watch to find the right footage?
Cousins: I watched nearly all the footage there is at the Northern Ireland Screen Digital Film Archive. It's great there: there's loads of stuff of some posh person cutting a ribbon to launch something, but dotted amongst it are revealing gems, unintended moments from the life of people and places.
JMR: I'd like to talk about Belfast and cinema. Do you think Belfast has been well-represented in cinema? It seems there are so many that focus on The Troubles, for example "71" (2014), "In the Name of the Father" (1993), "Elephant" (1989) etc, as great as they are it seems there are so many more genres and stories to explore.
Cousins: Aargh – that's such a big question. I wrote an article in the Guardian on this recently, and in Sight and Sound on one particular Northern Irish film, "Resurrection Man" (1998). I think that, overall, we have probably sort of enjoyed the cinematic attention. We are exhibitionists in a way. But it's been too much and not enough. There's been too much of the thriller genre, and not enough originality and diversity. The films you mention are all good, in that they are honest and create worlds.
JMR: Helena Bereen plays a human incarnation of the city of Belfast in the film, with her heartfelt voice and appearance conversing with you throughout the film. What was the reasoning to have "Belfast" on camera while "Mark Cousins" was completely off camera and in voice only?
Cousins: I much prefer being off camera. You say in your introduction that I am a film presenter, but I never felt totally comfortable in that. I'm much more someone who looks than someone who is looked at. I appear in some of my films (the Mexican one, "What Is This Film Called Love?" (2012) is a bit about me, so I'm in it more), but most of my stuff is about the pleasure of looking. "I Am Belfast" is the same: it's about the pleasure of looking at a place that doesn't have many obvious visual pleasures but, actually, is full of them. It is a visual discovery film.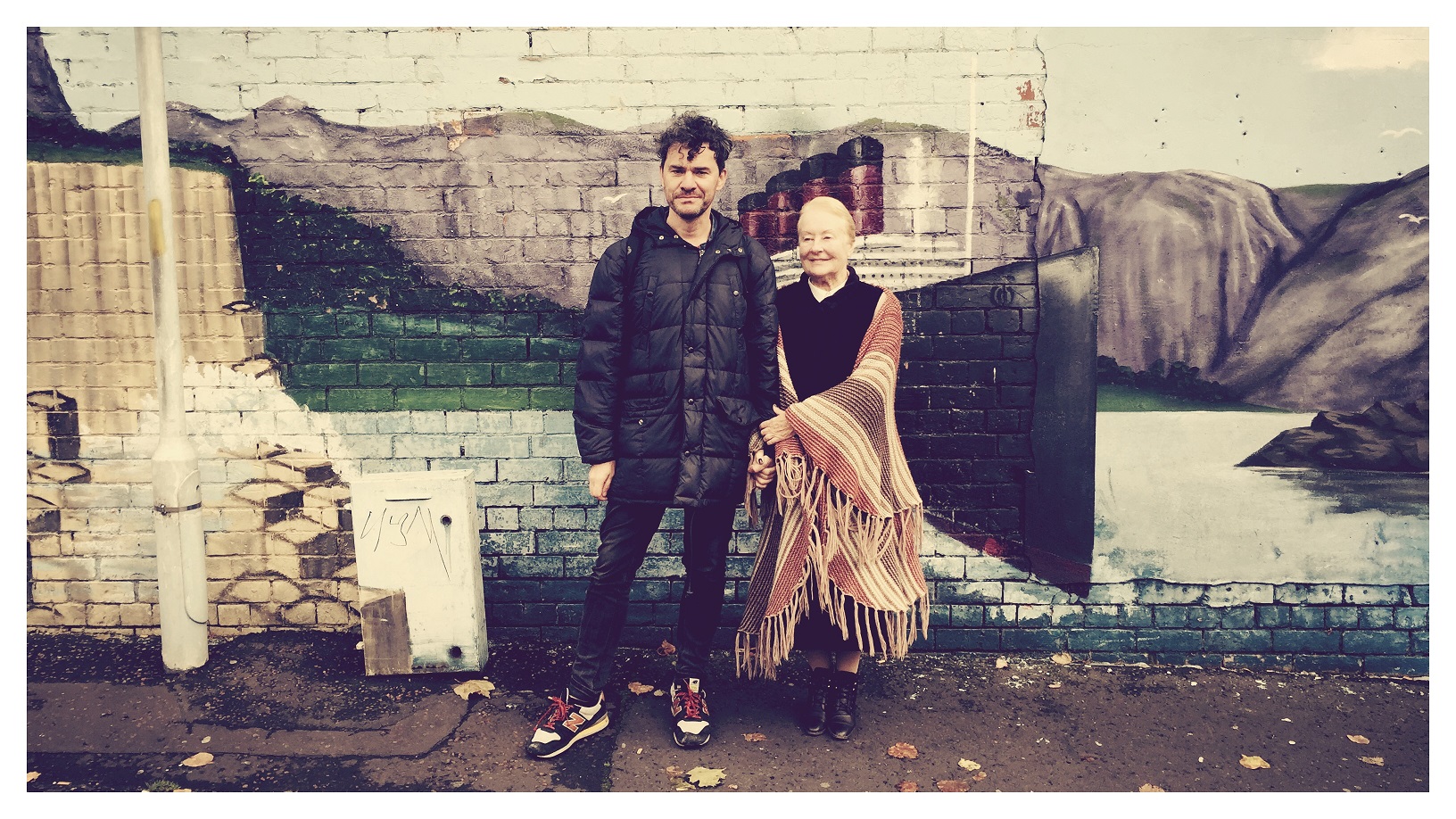 JMR: With your credits of "Scene by Scene" and "The Story of Film", I thought it would be appropriate. My apologies. But speaking of film director / film presenter, I can't help thinking of Alfred Hitchcock. There were quite a few Hitchcock references in "I Am Belfast" - Bereen's hair in a similar style to Kim Novak in "Vertigo", the townhouse which looked like where "Marnie" grew up, and of course "The Birds" on the street. Was there any particular reason for the Hitchcock references?
Cousins: You are the first person to have commented on that! Just as we can't avoid Shakespeare in verbal language – his words are embedded in how we speak – so it's hard to avoid Hitchcock in visual culture. His optical ideas are everywhere. Isn't it amazing that visual language is so porous that someone who lived and died so recently could contribute so much? In addition, Hitchcock contributed so much to the visual lexicon of jeopardy. We know a thing or two about jeopardy in Belfast.
JMR: Fellow Northern Irishman David Holmes scored the film. His music has always had a cinematic feel and his albums "Let's Get Killed" (1997) and "Bow Down to the Exit Sign" (2000) are some of my favorite "soundtrack albums to films that don't exist". How did you get him to score the film?
Cousins: Irvine Welsh introduced me to David, and his company with the brilliant Glenn Leyburn and Lisa Barros D'Sa, produced the film in Northern Ireland. They all taught me things, they all have a modernity about them, and a heart, that excites me.
JMR: Did you give a lot of direction to Holmes?
Cousins: The music happened with just one eye on the film. David saw the first 20 mins, and we talked a bit, but it was mostly more free form than you'd expect. The music wasn't a slave to the image. I'd sit with David and he'd play themes/ideas/randomly selected mood tracks on his computer, and he's select what we liked. The film was shot over two years, so it was for a long time a work in progress. The music was its own relay race.
JMR: Australian cinematographer Christopher Doyle has shot some of the most visually arresting films in the last two decades - "Chungking Express" (1994), "Temptress Moon" (1996), "Hero" (2002), "The White Countess" (2006) (which is highly underrated!) to name a very few. Which films shot by Doyle stood out the most for you to want to work with him?
Cousins: David Holmes introduced me to Chris. I swooned at his Wong Kar-wai films. I loved that they were shot in underpasses, seedy rooms, narrow corridors. They felt grabbed. The imagery felt that it was in love with the awkwardness in life. I saw "In the Mood for Love" (2000) at its world premiere in Cannes then went to a party and there were Maggie Cheung and Tony Leung, the most beautiful couple in cinema, apart from Claudia Cardinale and Jacques Perrin in "Girl with a Suitcase" (1961), (obviously). If you haven't seen the latter, please do, even before finishing reading my answers!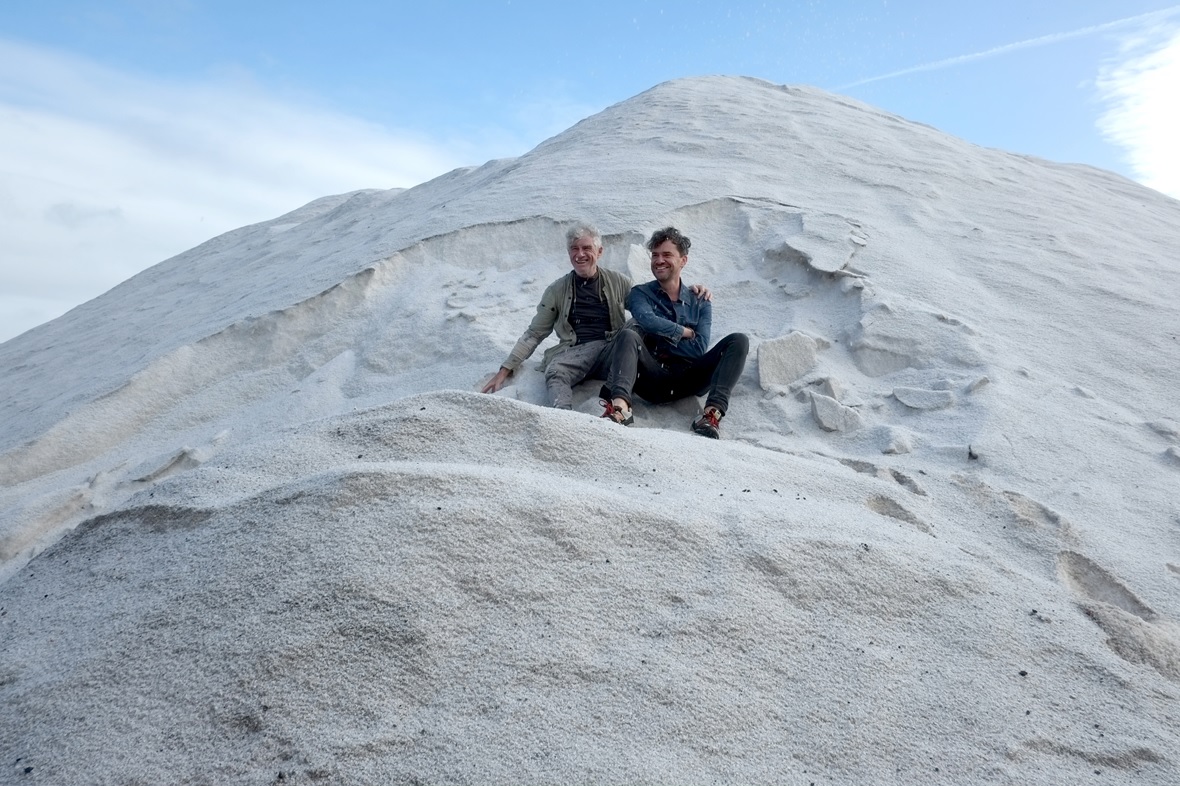 JMR: Were you ever concerned that you were NOT using a Northern Irish cinematographer?
Cousins: I wasn't remotely worried that Chris wasn't from NI. As I am, I was able to spot the truth and get us to zoom in on it. If everyone in the team had been foreigners, that might have been a problem, but loads of us weren't, so we avoided some of the obvious mistakes.
JMR: One portion that had the critics divided was the scene of the two local ladies - Rosie and Maud - who used the F-word more times in a 5 minute span than I had ever thought possible. How did you end up meeting them? How did you come to decide to use them in the finished film?
Cousins: They are working class women, which is the world from which I come. I phoned my cousin and asked if he knew any of the sort of characters we knew of kids – a bit wild. He mentioned them, I met them and got my camera out. I love Rosie and Maud. A thing for me, as for many, is how infrequently and narrowly working class women appear on the big screen. There are women like Rosie and Maud in lots of places, but how frequently do you see them?
JMR: There is the lengthy single shot "death to bigotry" scene which took 20 takes to do. Could you tell us about the filming of it?
Cousins: It was technically difficult. It has 16 camera positions. We had the biggest crane in Ireland, and it started really close and ended really wide. Plus it was timed to music. Plus there were cables everywhere, and they kept appearing in shot.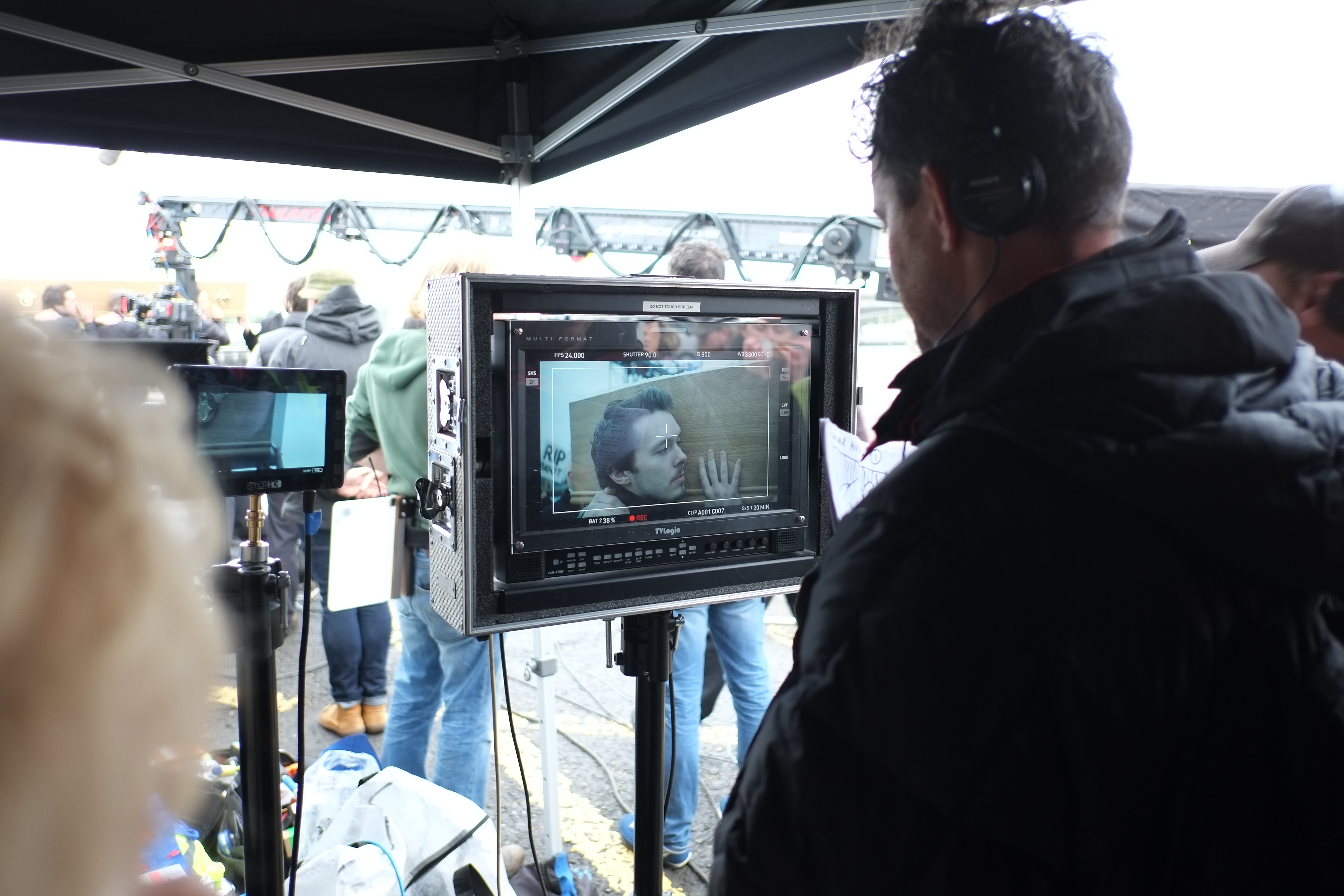 JMR: And in relation to the aforementioned scene, do you feel that there have been significant positive changes in views toward race, religion, and bigotry in Northern Ireland in recent times?
Cousins: Ooh, that's another big question. Could I dodge it? Sorry. I've talked a lot about that, and I don't want to be a rent-a-gob.
JMR: No problem. Moving to the topic of reception, what are the reactions to the film from the people of Belfast?
Cousins: It seemed to go down very well indeed. People laughed and cried.
JMR: What are the reactions to the film from people the rest of the world?
Cousins: Even better. One major film festival, which I won't name, told me that they found the old people in the film "irritating"…but, mostly, it's been lovely. I've seen it with an audience in Greece, Ukraine (near Chernobyl) etc, and have been quite overwhelmed. Michael Moore raved about it. Very touching.
JMR: Since our site is a Blu-ray and DVD database site, this is a fairly standard question from us: What are your some of your favorite Blu-rays or DVDs?
Cousins: I did an interview with my brother's wife before she died. That's probably my favourite because she's still alive in it.
JMR: What a truly heartfelt and beautiful answer. It literally gave me goosebumps. Since we do have to finish up, do you have any final words for readers?
Cousins: Watch films about which you know nothing.
JMR: Thank you very much for your time.
"I Am Belfast" is released on DVD and Blu-ray in a Dual Format Edition by the BFI on 20 June.
Follow Mark on Twitter his handle is @markcousinsfilm