REWIND FEATURE: SECOND RUN INTERVIEW
Team member Sam Scott recently had the opportunity to interview independent UK distributor Second Run DVD. With the help of some questions posed by Rewind visitors, here is the interview.
First of all, thanks for allowing our users to ask some questions about Second Run.
Can you start off by telling us a little about the company and how it came about?
Second Run DVD launched on 1st August 2005 by former music industry veteran Mehelli Modi. Born into a filmmaking family in India, Mehelli came to London in the 1960s and had a long and varied career in the UK music industry. However, Mehelli's first love had always been cinema and, in 2005, he founded Second Run DVD, a company dedicated to releasing important and award-winning feature films and documentaries from around the world, starting with Nicolas Philibert's In the Land of the Deaf.
Second Run films encompass many genres and languages; they are niche-market films which we hope anyone who seriously cares about cinema would want in their collection - but which, whenever possible, have never before been available before on DVD (or at least not in such carefully crafted editions).
Each Second Run film is our personal selection reflecting significant films which we have seen and love and care about, and which we believe should be seen by others. Every Second Run release is re-mastered to the best possible sound and picture quality, under the supervision and guidance of the film's Director whenever possible, and will also incorporate a range of original extras wherever possible. Our films will always appear in their original aspect ratio and in their original language version with optional English subtitles.
We hope that our releases convey our ethos and we will continue to release significant films from all countries of the world. Second Run DVD hope to encourage the ever-growing community who care for, seek, discuss, present, watch and love such films.
I understand you were affected by the warehouse fire during the London riots. How did it affect release dates and are previous releases now available again? Peter Howson.
Yes we were badly affected by the Sony arson fire. Although we lost all of our existent catalogue stock in the warehouse fire, we were doubly unlucky in that we'd just had delivered our New Release stock of István Szabó's film Father (Apa) which was due to be released on August 22. However, thanks to Sony's swift response all New Release stock was quickly re-manufactured, so we were able to get that DVD out on September 12. The problem was it would take time to have all stock replaced, which left retailers like Amazon, Play, HMV etc. without any stock to sell for about 6 weeks! (Which obviously affects our cash-flow and financial position). We're now fully re-stocked on all catalogue titles (we haven't taken advantage of the situation to delete some titles), and subsequent New Release dates remained largely unaffected - we just had to move any upcoming releases back by two weeks. Everything is just about back to normal.
It was two months of additional work and unnecessary hassle that no-one needed - or certainly could have planned for.
Do Second Run have any plans for entering the Blu-ray market? Osman T.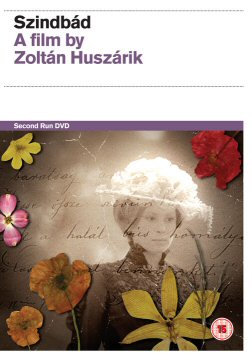 We'd love to move into Blu-ray, but for a variety of reasons we haven't made that leap yet. This is due not only to financial constraints (Blu-ray authoring/production is currently 10x more expensive than for DVD), but with the majority of our titles being films from the 1960s and 70s there are often no existent HD materials available - and to go back to original film materials to create new HD materials is prohibitively expensive. Even in the case of the relatively new titles like Tropical Malady there were no HD masters created at the time of their release, so even these would have to be re-made from scratch to produce new HD standard materials. However, having said that there are certainly titles we'd love to see on Blu-ray (Marketa Lazarova, Valerie and Her Week of Wonders, Daisies, Szindbad...). It's something that we keep looking into, and are definitely interested in - but we're waiting for the 'right' project with suitable materials.
So far all your DVD releases have been from 1960 or later. Do you have any current plans or interest in releasing older films? Perhaps even some lesser known silent films? Ryan Smallwood.
We are planning some releases of titles from the late 1950's (Munk's Eroica dates from 1958), but no plans for anything earlier than that at this moment in time. This is certainly not a conscious decision, but just how things have worked out. We are, of course, open to all good cinema and not closed to any possibilities - it's all a question of availability and practicality.
Can you tell us about the designer(s) of the DVD art? Railroaded.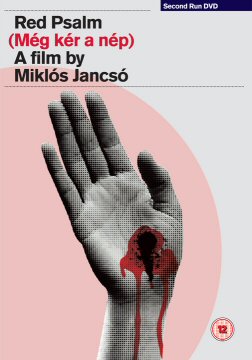 We get a lot of correspondence about our design, and the earlier releases were designed by agency This is Real Art who helped create the 'look' of Second Run DVD, but everything from #38 Celia onwards has been designed by a brilliant freelancer called Robert Riley at RCR Graphics. We are very particular about the design of our releases and, as you can imagine, we can often be fussy and/or difficult to please in terms of producing a particular image for each film - original artwork that captures both the essence and the spirit of any particular release - but Robert has consistently surprised and delighted us with his great work (not to say perseverance and patience!).
We have for the first time in years altered our front cover design for the October 24 release of Miklós Jancsó's Red Psalm - both to mark it out as a 'special' release (Jancsó recently celebrated his 90th birthday) and to test the waters to see what the reaction would be to breaking from our usual 'recognised' design.
Any chance of Second Run releasing Grigori Kromanov's The Last Relic? Pete Smith
It's not a film I'm familiar with, but having just read-up on it inspired by your question, it certainly 'feels' like it would be at home on Second Run. I will definitely look into it and at least get hold of a copy to view.
What has been the most problematic film Second Run have released and how did you overcome any problems? C.H.
All releases have their own particular problems - sometimes those that seem to be the most straightforward end up causing the most headaches. Hard to say which was the most problematic but we often have issues with materials, subtitles, extra features. Because of the age of some of the films we release, some materials delivered aren't great so we have to do a long process of clean-up on both the video and audio. There is in fact one film we have been trying to release for more than a year that's proved to be a major headache, and due to a conflagration of certain events it's still not been possible to get a usable master! We're still waiting...
Any problems can be overcome, generally just through perseverance and of course with the help of the great authoring facilities we use. We're fortunate in that our release schedule is fairly fluid, so that if there is a problem with a particular title we can just move back the release dates to give us the extra time needed. I don't think we've ever abandoned a project because of insurmountable problems - though we have delayed some releases because we knew better materials were being prepared (Eroica being a case in point, here).
How do you decide which films to release? Duncan MacDonald.
They're often just films that we like and have a passion to share. And through our long association no with Czech, Hungarian and Polish producers, sales agents and National Archive facilities we are in a lucky position of often being given first refusal on titles - and sometimes even asked which titles we'd like to see restored. There's a wealth of great cinema out there still waiting to be re-discovered.
Which extra feature are you most proud of and why? V. Skinner.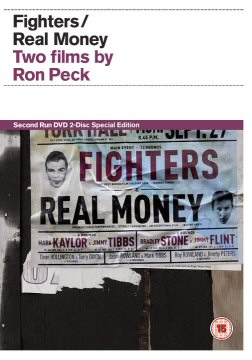 That's a tough one too...We are always so pleased and grateful to filmmakers and writers who take the time to help us either by shooting interviews and introductions or writing great pieces for our booklets.
I love Jirí Menzel's self-shot piece he did for us for Larks on a String - it's so warm and funny and quirky that perfectly befits the film itself. I'm also proud of the wealth of material we brought together for our 2-Disc edition of Fighters/Real Money (with the invaluable help and graciousness of director Ron Peck). Also the interview that the great Miklós Jancsó did for us for The Round-Up which is both enlightening and humbling. I could go on...
Lastly, a question from myself; any exclusive news on what the future holds for Second Run?
2012 will start with a January release of Lisandro Alonso's Liverpool - with an exclusive Special Feature: his new short film Untitled: Letter for Serra / Sin titulo (Carta para Serra) which played this week at the London Film Festival with Albert Serra's new film The Lord Worked Wonders in Me (El Senyor ha fet en mi meravelles).
We're also currently working on an exclusive 4-Disc boxset of Polish films - all the films are newly re-mastered and will ALL be new to Second Run and only available in this set.
There'll be more documentaries next year too, and another film from Rat-Trap director Adoor Gopalakrishnan...
Thanks to Second Run for allowing our users this opportunity of an interview. You can support Second Run and Rewind by buying their products from Amazon