REWIND DVD Compare Interview with BFI curator Bryony Dixon on "Play On! Shakespeare in Silent Film"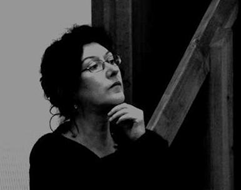 Bryony Dixon is a curator with responsibility for the BFI National Archive's extensive silent film collection. She has led major restorations on the silent Alfred Hitchcock titles (The Hitchcock 9), Anthony Asquith's earliest silents "Shooting Stars" and "Underground", and the impressive painstaking reconstructions of the silent documentaries "The Epic of Everest" and "The Great White Silence". Her book "100 Silent Films" was published in 2011 as part of the BFI Screen Guides series. The BFI's latest silent project is "Play On! Shakespeare in Silent Film" (read the review of the Blu-ray here) - a compilation film which uses clips of William Shakespeare adaptations from the early days of cinema. We are pleased to have an interview with Ms. Bryony Dixon to talk about silent cinema, Shakespeare, and about "Play On!"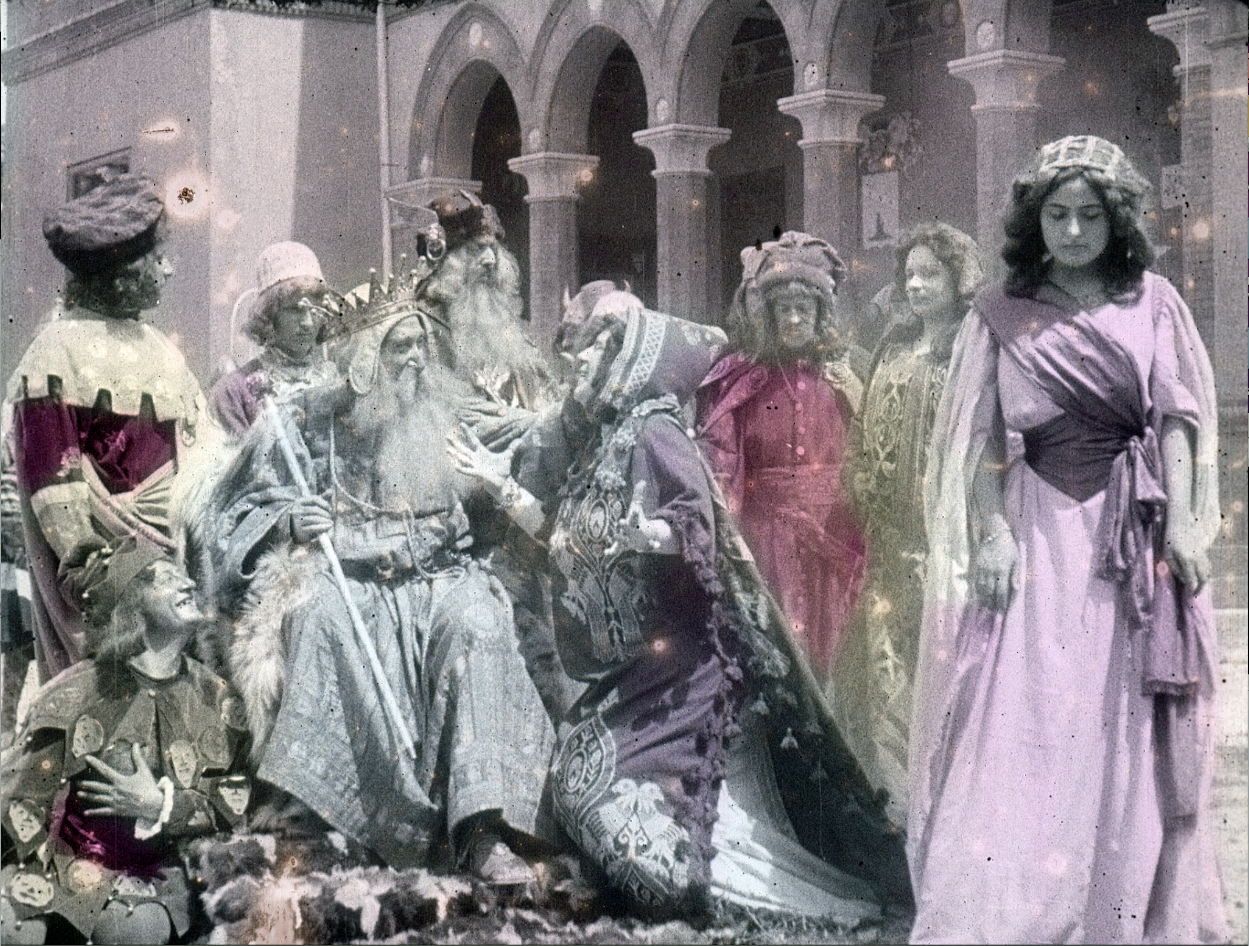 JMR: With the "Shakespeare Lives!" campaign celebrating the 400th anniversary of Shakespeare's death, there are many events celebrating his works through theater, films, music, and many other art forms. It's a very exciting year for Shakespeare fans.
Dixon: The British Council is touring the "Shakespeare Lives!" season all over the world – pretty epic.
JMR: Being a key person in curating and restoring silent films at the BFI, you obviously have a great love for the early silent cinema. What first drew you to silent films?
Dixon: I'm a film-loving history geek who loves live music, so silent film is my idea of heaven.
JMR: What are some of your favorite silent films?
Dixon: Hmm, where to start? I like the earliest films because they punch a hole in time. Now that we can go back and digitise some of those earliest original materials, rather than making poorer and poorer copies, the quality can be stunning. There is a strange sensation of connectedness to people from 120 year's ago through film that has such high resolution and 'realness'. On the other hand I love the sophisticated dramas of the late 1920s which are as good as anything produced in any year since. If I had to choose one film to see before I die it would be an early Lubitsch.
JMR: Ernst Lubitsch is certainly a key example of a director that made equally impressive silent films and sound films. Getting back to the topic of Shakespeare, what are some of your favorite Shakespeare works?
Dixon: My absolute favourite is "A Midsummer Night's Dream" because my Mum read it to me when I was a tiny tot. Filmwise – Laurence Olivier's "Hamlet", Orson Welles' "Chimes at Midnight", both Olivier's "Henry V" and Branagh's "Henry V", Richard Loncraine's "Richard III" (that tank!) and Baz Luhrman's "Romeo and Juliet" is a guilty pleasure. I love Meryl Streep in "Kiss Me Petruccio" – a version of "Taming of the Shrew" (see it on YouTube!) and "Next" by the Aardman guys – a 5 minute modern silent Shakespeare miracle.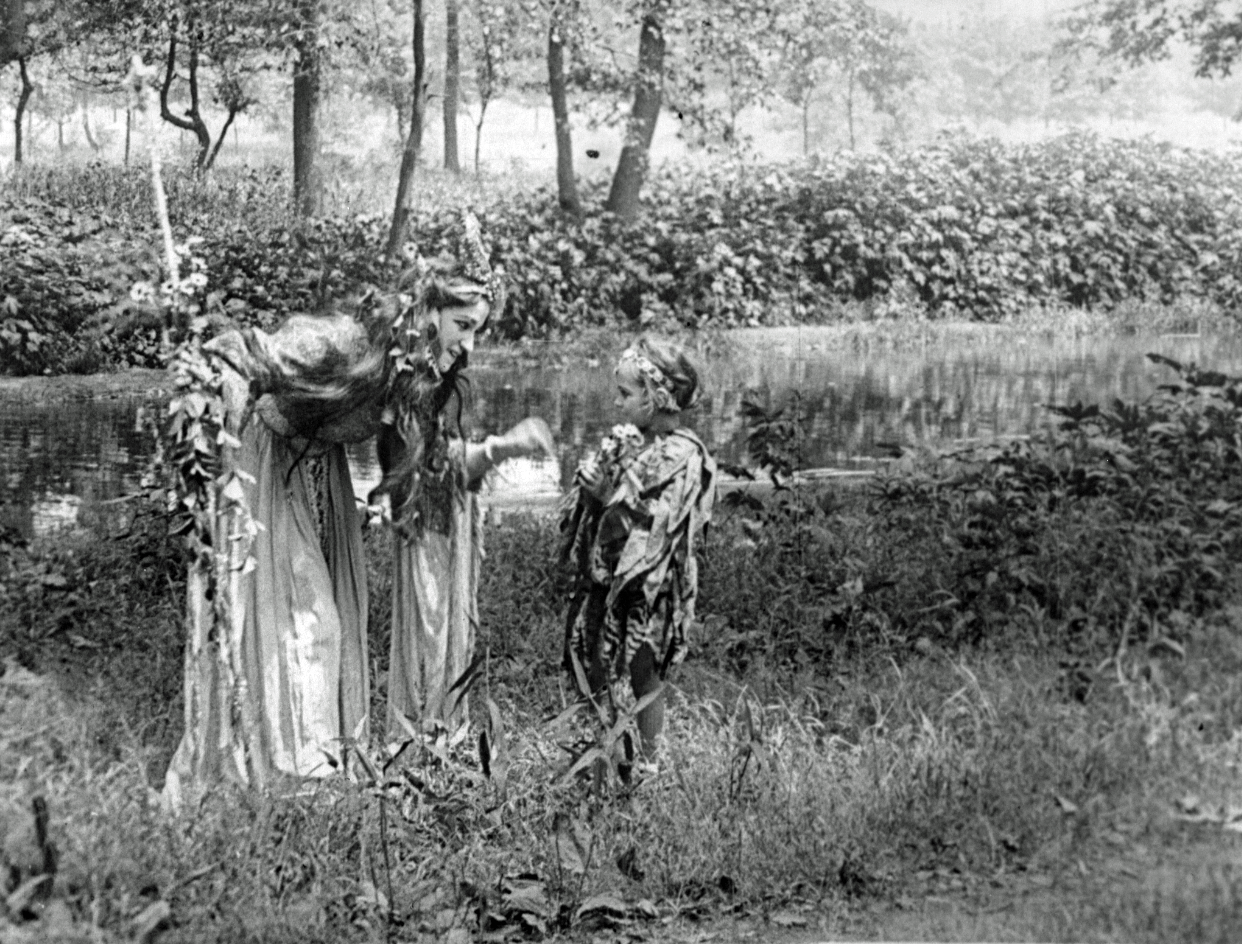 JMR: "Play On!" is like a DJ mixtape compilation of sorts - with clips of various silent Shakespeare adaptations cut together. Why was it decided to make it in that fashion rather than show the full length films in sequence?
Dixon: This silent Shakespeare 'mix' was an attempt to use as many of the best bits of silent Shakespeare related films in our collection as possible, for a general audience. Most of the films are fragments or incomplete so would not make a screenable film if they were just programmed end to end. We have put most of the complete fragments either on the Blu-ray/DVD or on BFI Player for those who want to see more.
JMR: "Play On!" features dozens of silent films in the mix. Which of the films stand out the most for you?
Dixon: I think "The Tempest" (1908) for inventive filmmaking, "A Midsummer's Night's Dream" (1909) for capturing the impish Shakespearian humour, the Italian "King Lear" (1910) for its sumptuous colours, "Twelfth Night" (1910) with Florence Turner for personality and Asta Nielsen's "Hamlet" (1920) for adaptation. "The Winter's Tale" (1913) is good too… and I'm a bit of a sucker for the early travelogues of Shakespeare Land, too.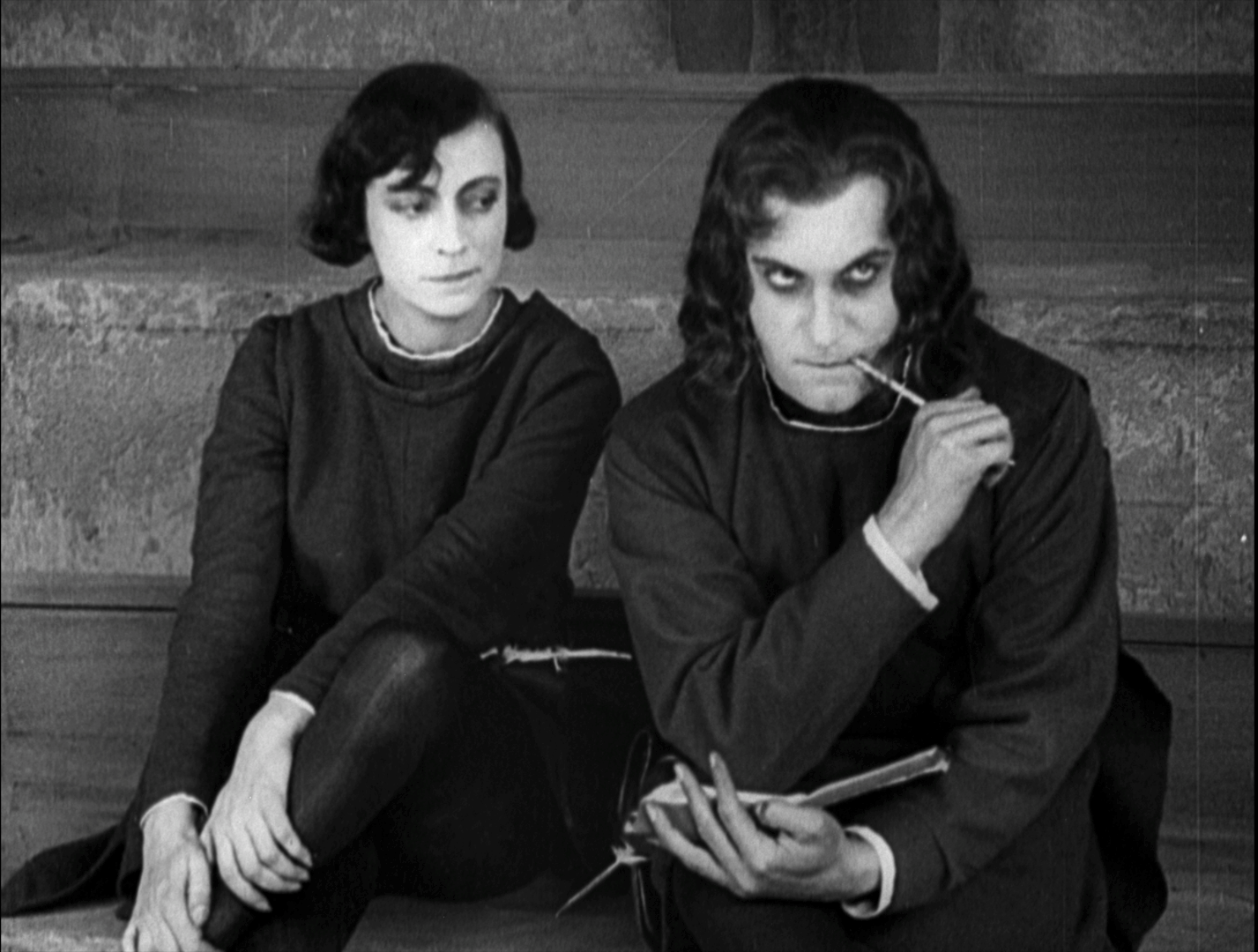 JMR: I'm sure there are many more silent Shakespeare adaptations in the BFI archives that were not used for this set. What was the process of choosing which films to use for "Play On!"?
Dixon: Actually no, there weren't. We used something from pretty much everything we have.
JMR: Considering that quite a lot of silent films are considered "lost", we'd have to assume that quite a lot more silent Shakespeare adaptations have been lost to time. Having to look at all the curated works, what was the most interesting discovery?
Dixon: I think "The Winter's Tale" (1913) was the best new thing I found – a strange Italian adaptation with great dramatic actors and lovely locations although no bear to exeunt pursued by…
JMR: Some of the film clips used in "Play On!" are presented in full in the bonus features of the disc, such as the mentioned "The Winter's Tale" - but not all of them are able to be seen on their own. Are there any plans to bring the other films to home video in future releases?
Dixon: Some of the complete features are available from other collections – the 1920 "Hamlet" and 1922 "Othello" - most of the rest will be free to view on BFI Player.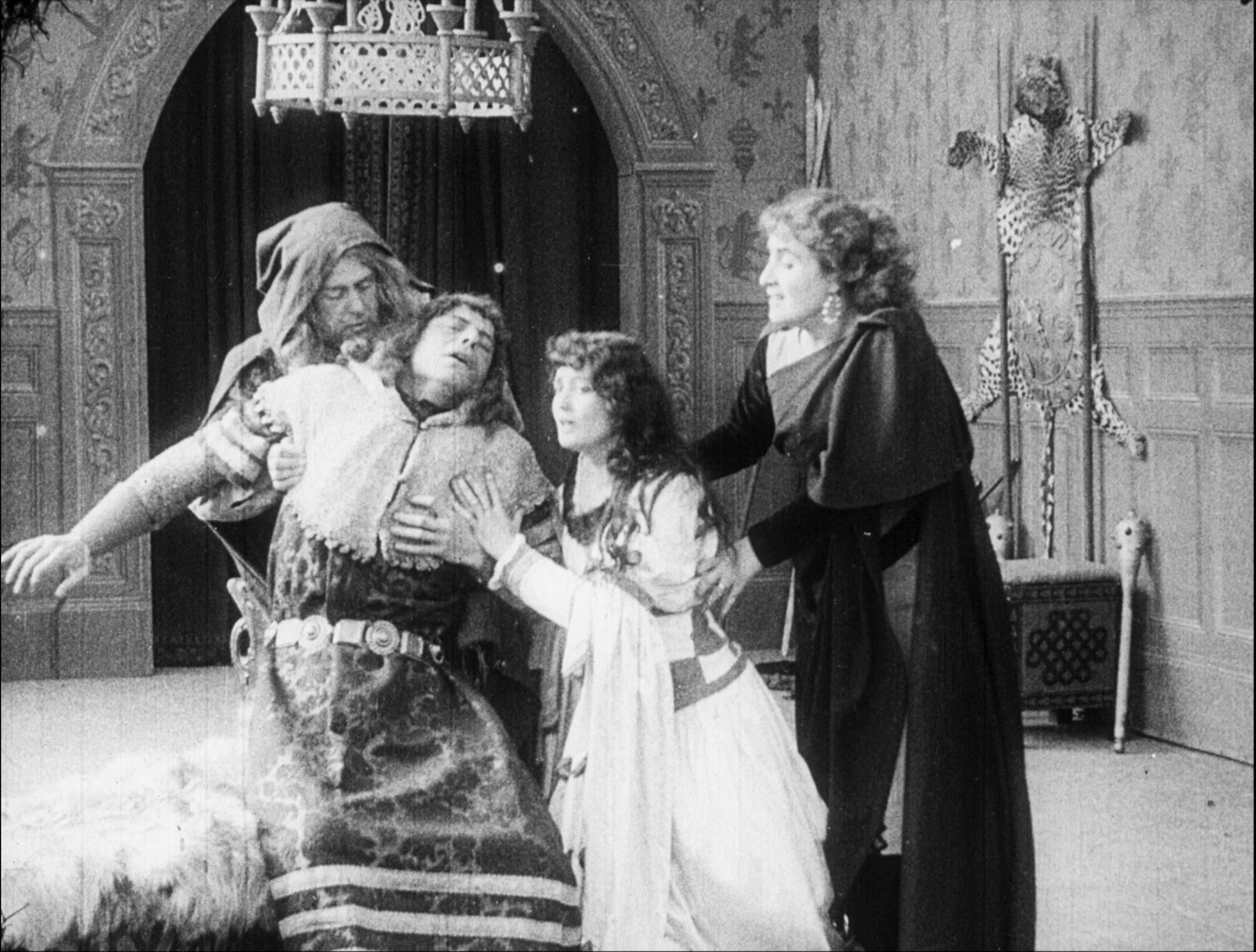 JMR: "Play On!" is divided into 6 acts. What was the decision to have the chaptering? I assumed it would be the director, but there is none credited for the project.
Dixon: It was a team effort – Jane Giles who commissioned the piece for the BFI had the idea, if memory serves, for the Five Act structure to reflect the original plays – then we added prologue and epilogue so we could use the films showing Shakespeare as himself and the Shakespeare Land films. Then I buried myself in the archive for weeks to find any related film. There is no button you can press that will tell you if it's Shakespeare so you have to run searches on play titles, quotes, famous phrases character names etc. time consuming stuff and you have to know your Shakespeare! Once I had found every scrap of film we took it to Editpool and their editor Becci Jones and I edited into themes that I thought would bring out the best of what silent film can do – magic, spectacle, character etc. She added her particular skill as a trailer maker so she could do incredible editing of shots between different images and bits of action.
JMR: Besides the obvious difficulties with curating and restoring silent films, what were some other difficulties in bringing "Play On!" to fruition?
Dixon: Time and the fact that it was a very complex jigsaw to construct and the risk that the audience would find it too quirky.
JMR: "Play On!" features a unique score by The Globe Players that is equally modern and vintage. How much input did the BFI have in the creation of the music score?
Dixon: Yes, we commissioned the score from The Globe Players – we had a good idea of what we wanted which we described to the Music Director Bill Barclay – then left them to get on with it. Becci cut the picture to some music they had already which was hugely helpful.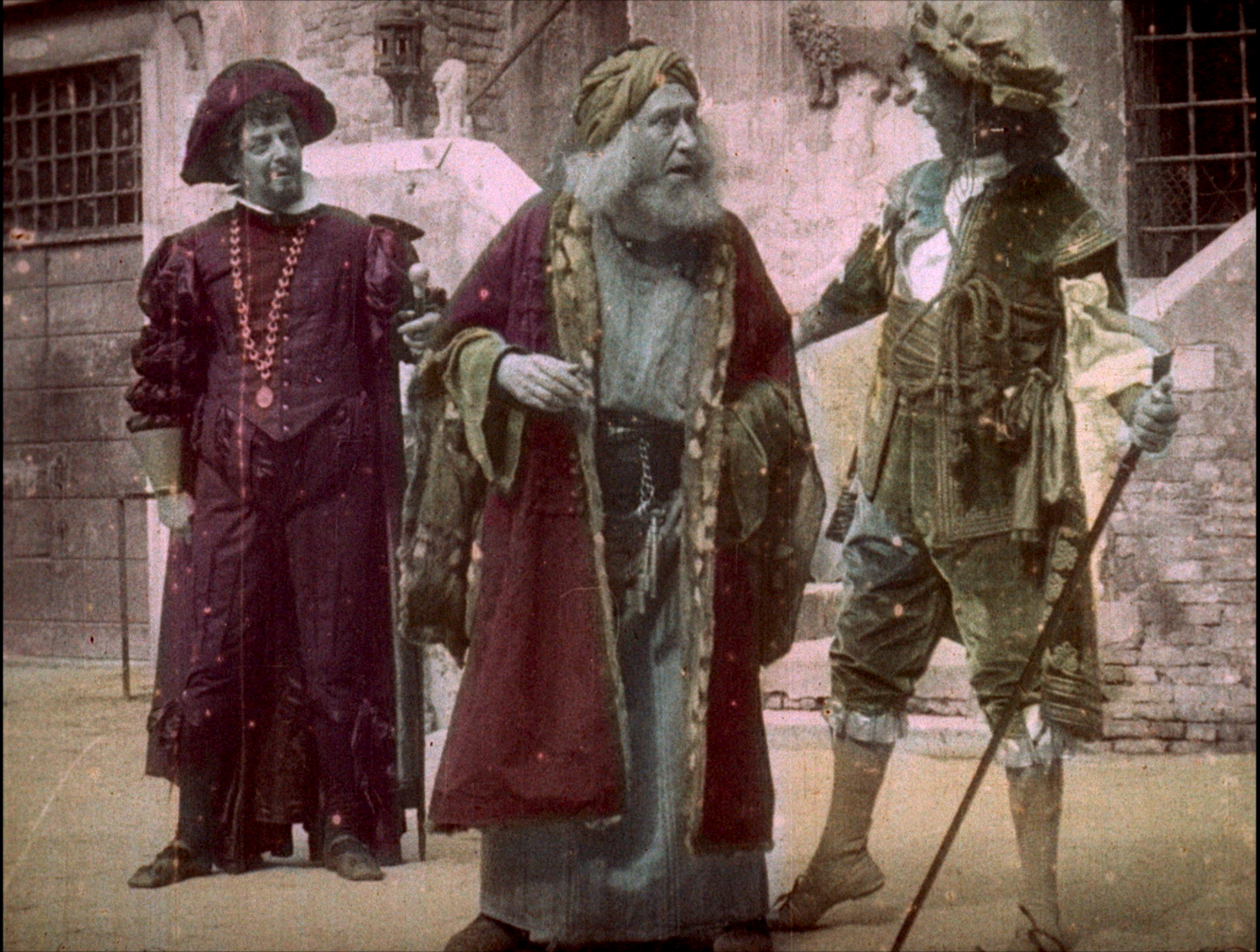 JMR: 400 years since his death, Shakespeare's name and works are still well known to everyone worldwide. Do you think the works of Shakespeare will be just as relevant and recognized in the next 400 years?
Dixon: Unless robots take over or human beings change substantially in nature (don't hold your breath) then yes.
JMR: Anything else you would like to say to film fans, silent film fans, and Shakespeare fans?
Dixon: Watch more film. Watch films you wouldn't ordinarily watch. Watch films that a website hasn't recommend to you – get out of the box they want to box you into. Watch more Shakespeare and improve that algorithm.
JMR: Ms Dixon, thank you so much for your time!
"Play On! Shakespeare in Silent Film" is released on DVD and Blu-ray in a Dual Format Edition by the BFI on 18 July, 2016.