REWIND FEATURE: Tokyo International Film Festival 2017 by James-Masaki Ryan

This year was the 30th annual Tokyo International Film Festival, and the second time I was able to cover the event, by watching various films, attending events, being part of Q&A sessions, and mingling with the people. Granted I was not able to be there from morning to night every day, but tried to schedule as many films and events as possible during the ten day event from October 25th to November 3rd. This year there were 231 films screened, and I was only able to see a handful of them. Was I able to see all the films I wanted to see? Definitely not. Was I able to attend all the events I wanted to? Again no. There were scheduling conflicts, fully occupied screenings, and even a few cancellations here and there. I was not able to see any of director Keiichi Hara's works at the festival even though this year held a major retrospective for him. I was able to attend one of the talk events with the director though. I was not able to attend the workshop on the film restoration of "Gate of Hell", the first Japanese film in color. Of the many films I was able to see, there were some wonderful ones and there were some that weren't. Here are my reviews for the films seen at this year's festival.
Cambodian Young Cinema - The Japan Foundation Asia Center presents CROSSCUT ASIA #04 WHAT'S NEXT FROM SOUTHEAST ASIA (TIFF page)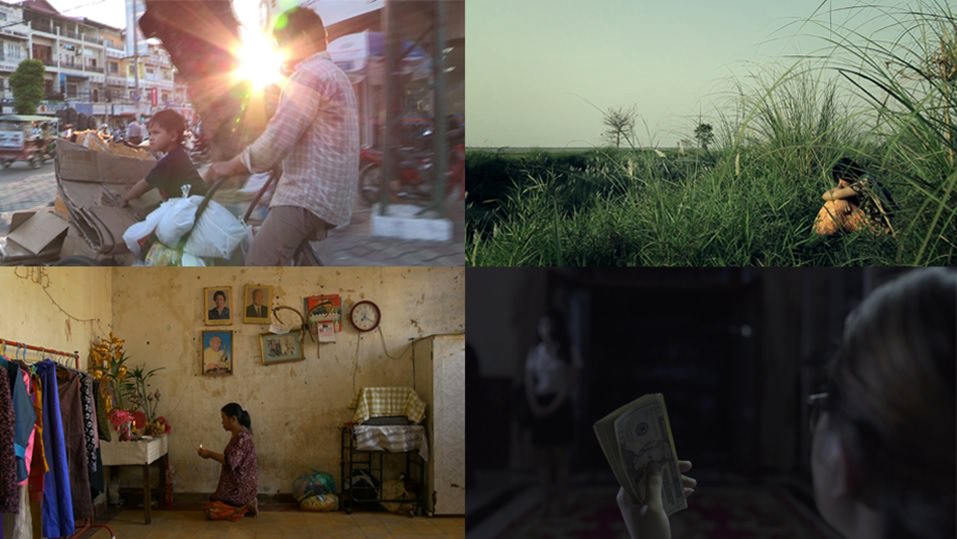 While cinema has been an established art form for well over a century, there are many countries around the world that still do not have a healthy cinema industry. Cambodia is one of these countries due to political oppression over the years have limited the arts to thrive. That is not to say that filmmaking didn't or doesn't exist at all there. The 1960s proved to be the most lucrative time in Cambodian cinema with hundreds of films being made each year. But with the communist revolution from the 1970s, to the rapid decline in funding and interest, the numbers have dwindled down to barely double digits in both the number of films made and the number of theaters across the country. There have been progress with young artists using the medium of digital video and the Internet to showcase their works to the rest of the world, and at this year's film festival four selected Cambodian short films were showcased - "Don't Know Much About ABC" (2015) by Sok Chanrado & Norm Phanith, "Red Ink (2016) by Ly Polen, "Three Wheels" (2015) by Neang Kavich, and "Twenty Dollars" (2017) by Sang Chanvisal.
"Don't Know Much About ABC" is a documentary chronicling a homeless father and son who struggle to survive on the streets of Phnom Penh, with the father making money through garbage collecting and restoring shoes, while making sure that his son is able to get a standard education in school so he doesn't end up like his father. It is a bleak yet hopeful look at an unfortunate family and one of many stories off the streets of Phnom Penh. "Red Ink goes to the countryside where the fields are vast and greens are lush, but not all is beautiful and peaceful. This short films deals with rape, where a young woman is said to have been raped by her boyfriend, and the family ties in the community are broken. It is a handsomely shot production that shows the landscape of Cambodia not often seen by foreign eyes, in the cinemascope aspect ratio. "Three Wheels takes the audience back to the streets of Phnom Penh, with an aging tuk-tuk driver reminiscing about his youth - especially about his wife of over 40 years. Part of a forced arranged marriage during the Khmer Rouge regime, he was one of many that had no other choice. Historical awareness and social issues are the main focus of this short, and the performances are quite the standout, especially from the driver. Of all the films "Twenty Dollars" is an absolute marvel. A girl tries to find happiness by escaping her family and running off with her boyfriend which turns darker and poorer as time moves on. What is very interesting is that the audience never sees the faces of the characters as obscured views, limited focal length, and lowered framing showcases body language and the environments rather than the people. Visually a standout in direction and a story that draws the viewers in, it certainly was an incredible arthouse highlight. The four short films are all about twenty minutes in length and shot on digital video, which did have limitations, especially when blown up to the big screen. As the four filmmakers were influenced more by YouTube content and digital shorts of recent times, their views to filmmaking is very different from Western counterparts bombarded by Hollywood standards, and that was something quite refreshing and original.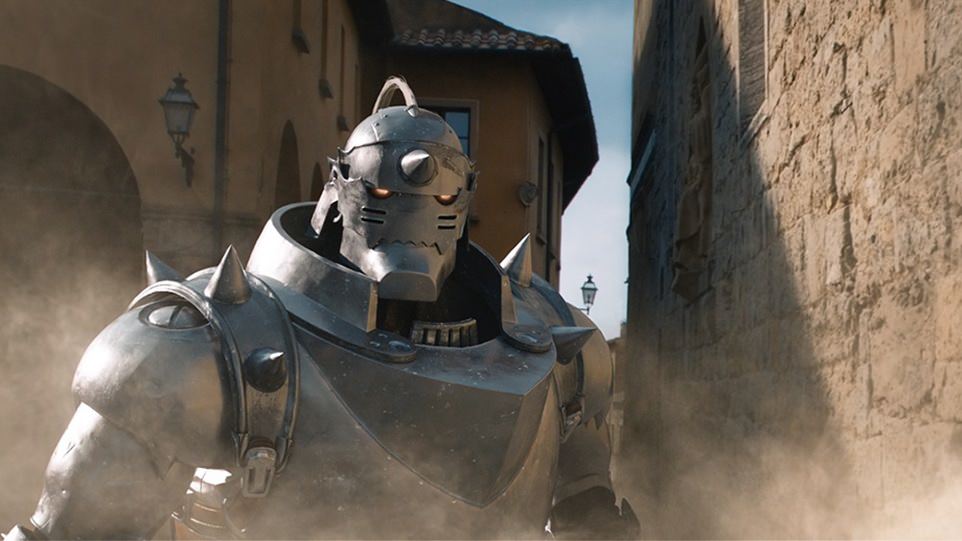 "Fullmetal Alchemist" - the long running manga by Hiromu Arakawa has been adapted into two anime series, animated films, video games, novelizations, and trading cards, has now been made into a live action film. Directed by Fumihiko Sori and starring Ryosuke Yamada, Tsubasa Honda and Dean Fujioka, the film is an ambitious take on the much loved story with extensive uses of CGi along with exotic locations shot around Japan and Italy, culminating in a visually very exotic film and keeping in line with the original manga. The special effects are truly the standout, especially that of the fully CGi character of Al with full weight and details shown in the hollow armor, the many scenes showcasing the transmutation process, and the scenes featuring the Homunculi. While many of the terms used in the last sentence may confuse people not familiar with the world of "Fullmetal Alchemist", the film does a fairly good explanation of the world and the laws of alchemy that take place.
Positives aside, there are issues to be told with the film and the first is the extremely crammed story in the 134 minute runtime. With 27 volumes in the manga series in which the story took time to balance character development, plot details, and the various intricacies from the government officials and their dealing with the various happenings, there can only be so much told and therein lies the issue. The death of Ed and Al's mother is sudden and unexplained. How Ed grew up and became a state alchemist is also left untold. Things are mashed together quite fast and characters come and go very quickly that it leaves the audience a bit unsettled, not getting to know who is who in effective time. As for the acting, no one particularly stands out as "great". Ryosuke Yamada as Ed seems to be playing things cool for much too long and not showing off a range of emotions. Tsubasa Honda as Winry tries too hard to play the part like the anime character and not enough like a real person. On the other hand Yasuko Matsuyuki as the evil Lust is darkly villainous and sexy, though she has very little in terms of backstory to give much depth. Possibly the best performance comes from the non-human in the role, and that is Al ,voiced by Atom Mizuishi. The CGi was excellent and the pairing of the character and the voice acting worked very well, and like with the manga, the character was a fan favorite for many reasons.
"Fullmetal Alchemist" comes along the lines of "Attack on Titan", "Dragon Ball: Evolution", and "Ajin" among many other live action film adaptations of manga that do not live up to the hype of the original source. Granted it may be impossible to do because of the logistical differences and the expectations of the fans. The live action "Fullmetal Alchemist" is still an enjoyable ride, but it is recommended to jump in without high expectations.
"Fullmetal Alchemist" (2017) from Warner Brothers Pictures opens theatrically in Japan from December 1st 2017.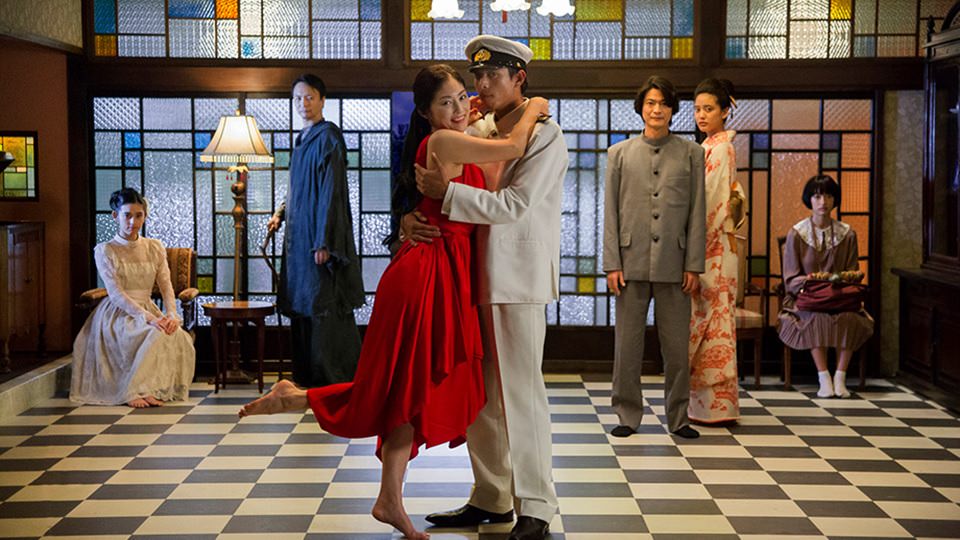 Artist and filmmaker Nobuhiko Obayashi has been a well known name in his home country with his avant garde short films and television commercial work in the 1970s, as well as his cult feature films such as "The Girl Who Leapt Through Time" 81983) and "Sada" (1998), while his international reputation gained much higher exposure with the re-release of his 1977 feature film debut "House" in the 2000s. In August of 2016, the filmmaker was diagnosed with cancer and given only six months to live. To make a final film, Obayashi stepped back in time to a script he started working on forty years ago but could never fully realize, and that was an adaptation of writer Kazuo Dan's novel on a group of teenagers and their lives during World War II.
If audiences thought Obayashi's "House" was a crazy art film, "Hanagatami" steps up the cut and paste art style even further, as the director put everything of his remaining power into the film. The styles of his early experimental works is evident. Visually the film is explosive, with unnatural color palates, camera moves that defy standards, plus a fair amount of matte paintings, animation, crude green screen, and analog special effects are used. Along with disorienting shots that would change by flipping the frame to a mirror image randomly to quick succession of cuts, the film is frantic, exciting, and visually unlike anything else out there. The story itself is fairly straightforward - the youth and their view on love and war, contemplating friendships, backstabbing, sickness, and death, yet Obayashi does not keep things so simplified, as he plays with time and locations as if it were an alternate reality. As for the casting there are a few unusual choices, as the teen characters are played by actors sometimes double that age. Shunsuke Kubozuka and Keishi Nagatsuka are more than double the age of the characters they play while Hirona Yamazaki and Honoka Yahagi are at least in their twenties. But as Obayashi stated in a Q&A session, the ages of the performers were not a major consideration as the film was an abstract look and not one to be taken as a reality.
Like a hodgepodge of memories made into a film, "Hanagatami" is equally a 169 minute epic headscratcher and also an extremely personal piece of work, as Obayashi was a child during the war and saw the effects of propaganda and fear firsthand. Thankfully the director was able to live past what the doctors predicted and a little over a year after the cancer prognosis, he was able to attend the premiere at the Tokyo International Film Festival in October 2017, at the age of 79.
"Hanagatami" opens theatrically in Japan from December 16th 2017.
"The Hungry Lion" (Ueta raion) - Japanese Cinema Splash (TIFF page)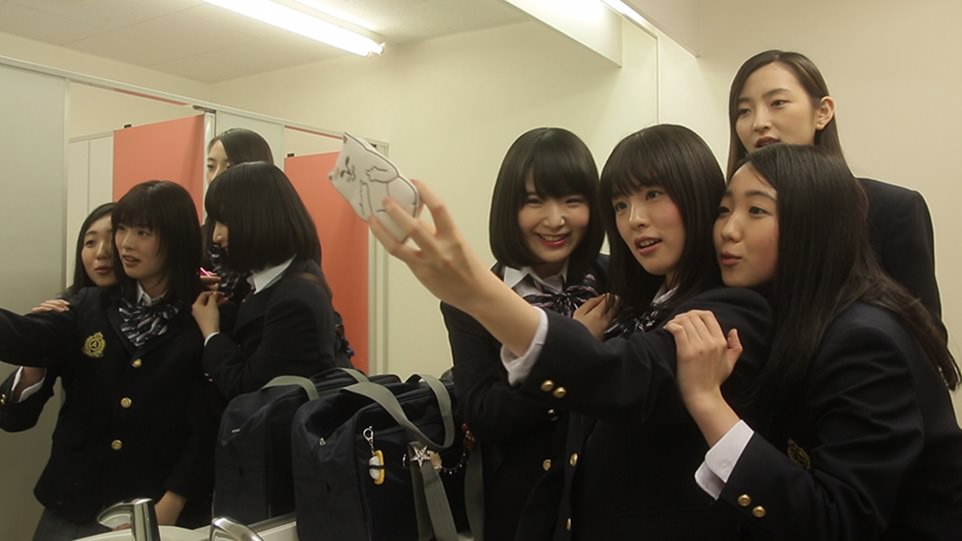 When a high school teacher is suddenly arrested for having video of himself engaged in a sexual act with a minor, the class turns their suspicion to the good natured Hitomi (played by Urara Matsubayashi), who they claim sounds like the girl in the leaked video. Bullying comes from both boys and girls, who write graffiti on her desk, play pranks, and ostracize her from all activities. She finds calm at home and with her boyfriend who does not believe the heinous acts, but as things to spiral out of control even further, it can only lead to tragedy.
A serious social issue that seems to get worse over time in Japan is bullying. Arguably the Internet has turned up the ante in peer pressure, name calling, and harassment and the suicide rates among Japanese youth are some of the highest in the world. Not only with young people but even in the workplace the amount of bullying, overwork, overstressed people have risen the adult suicide rates over the years as well. Director Takaomi Ogata's tale seen through the eyes of one teen girl and her descent into deep depression is not an easy watch as truthful as it is and the reality it is surrounded in. This may sound like a spoiler but it really isn't. Playing the similar rule to "Psycho" or "Ikiru", the main character of Hitomi dies halfway into the film, and the second half is the aftermath. The pressure from media, the guilt of the students, the stress and sadness the family is left with. While the topics seen in the film is extremely difficult to express fully, there are some techniques that seem too artsy to fit with the heaviness. Shot using sudden cuts to black after each scene like Jean-Luc Godard or Jim Jarmusch has used in "A Married Woman" and "Stranger Than Paradise" respectively, the visual technique takes center stage rather than the story. In addition the second half with the aftermath does tend to drag things too much and beat the audience over the head. The audience is given the moral message fairly early on, but do we need it again and again that far on? Possibly not. Style over substance is not the best way to approach this particular harsh subject.
"Listen to Light" (Hikari no uta) - Japanese Cinema Splash (TIFF page)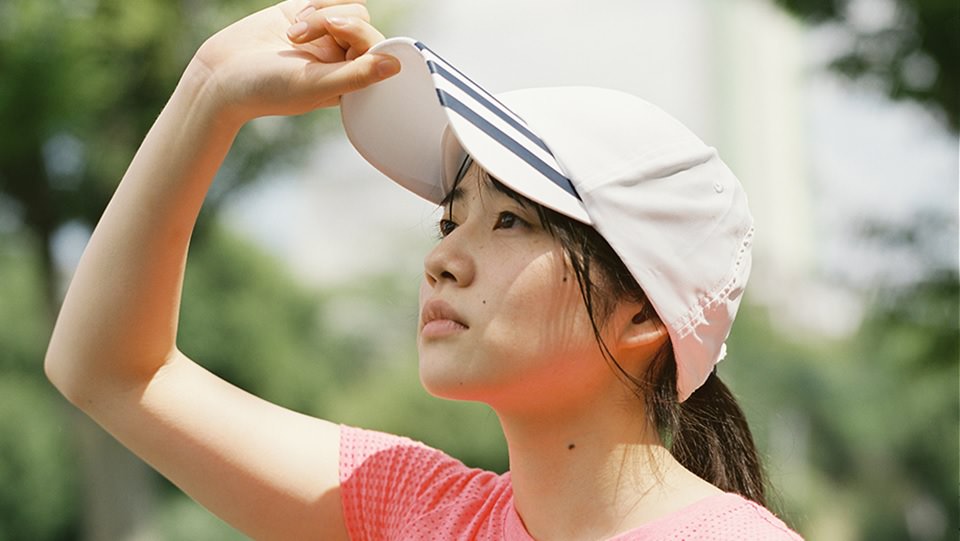 Divided into four stories, "Listen to Light" showcases four women of different ages, different backgrounds, and different tales. First is of a high school assistant teacher - Shii-chan (played by Misaki Kitamura) who is able to do tarot card readings. The second is Kyoko (played by Kana Ito) who works as a gas station attendant that is about to close down. The third is of a woman who is intrigued by pictures taken by her father years ago, and the last is of a couple that are having difficulty in their marriage. While none of the stories share common characters or plots, there are minor crossovers with locations being seen in other stories from time to time, but for the most part one will ask what the full message is.
"Listen to Light" was a project two years in the makings with an idea to create a series of short films from submitted short poems from people. Out of 1,200 submissions, four were chosen and the stories were built around them. An experimental idea with a lot of freedom for interpretation, the main focus is women and how they handle the situations they encounter. The high school assistant teacher is a quiet one but finds happiness by seeing others benefit from her readings. The gas station attendant is at a crossroads in her life as the place she is working is closing for good and the guitarist she often meets at the park confesses his love to her, which makes her especially uncomfortable. The stories are about finding oneself, coming to terms, and feeling optimistic even with an ambivalent future which are universal themes, but the overall connection seems to be lacking. In addition, the supposed short stories are overly lengthy with a combined runtime of 153 minutes and there were quite a few draggy moments. And to top some frustration some certain characters which the audience becomes invested in - such as the art teacher meeting his old girlfriend, the guy who gives up his coat - their stories are not furthered on just when they are about to be fulfilled. Director Kyoshi Sugita previously directed "A Song I Remember" (2011) which was a more straightforward single narrative story, and while "Listen to Light" has a more ambitious scope with the multiple stories to tell, none of them fully reach for greatness.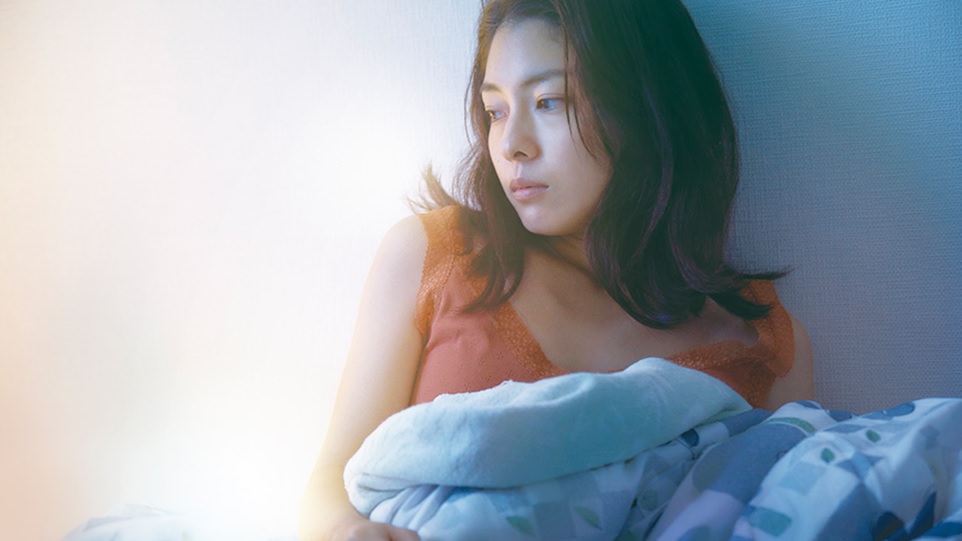 Miho (played by Ayano Moriguchi) is a 34 year old housewife that is in a depressing marriage. She and her husband have no children yet their marriage has gone stale. He is not interested in doing anything such as traveling or changing his workaholic lifestyle. She feels the need to break free and decides to meet with a porn producer. Ayano (played by Kotone Sasaki) is a young woman who is a porn star. She may live in a normal apartment but her day to day work is filming various scenes for pornographic films. But when her mother finds out about her acting job, a confrontation breaks the family apart. Ayako (played by Aina Yamada) is a high school student who is suddenly part of a rumor that her careless and carefree mother (played by Saki Takaoka) is an ex-porn star, which starts to take a toll on her social life at school.
Based on the novel written by porn actress Mana Sakura and directed by pink film director Takahisa Zeze, the film that intertwines three seemingly unrelated stories do have connections to each other not only in theme but by revelations of who the characters are and the locations that they take place in. It is not exactly on the level of "Traffic" in the way that multiple plot lines are interacting with each other but the connections do make sense in the chronological timeline they are all presented in. People will always ask the question of "why did that woman get into porn?" Was it the money? Was it daddy issues? Was it a form of satisfaction? Was it a normal intelligent decision? The act may be questionable, and the film shows how one decided to reluctantly start because of personal issues, while another showed the hardships of being a supposed star, and finally the lasting consequences of the actions of years prior left on future generations. Their actions may be questionable and it is an industry that is on the grey line and unacceptable for many, but the film shows the hardships and trials the women go through and the difficulties of reality. The film does have its strong points with the acting not being too overly dramatic yet believable. As this is not a pornographic film itself and the sex scenes are simulated, the one portion that is slightly unbelievable are in fact the sex scenes. But then again, are people supposed to be aroused by watching the film? Probably not.
"Lowlife" is an unusual translation of the title. The Japanese title is "Saitei" which means "The Worst". It could also be used as a derogatory word for almost anything - a situation, a person for example. As Japanese has no plural forms, the title could be interpreted as the world of pornography as "The Worst", or that the three women's actions are "The Worst" as well. The English title is quite vague and it is a strange choice as it is a word that describes a person rather than a situation. So who is the lowlife in this case? One of the women? The audience member watching? It's an example of a title not doing the film justice.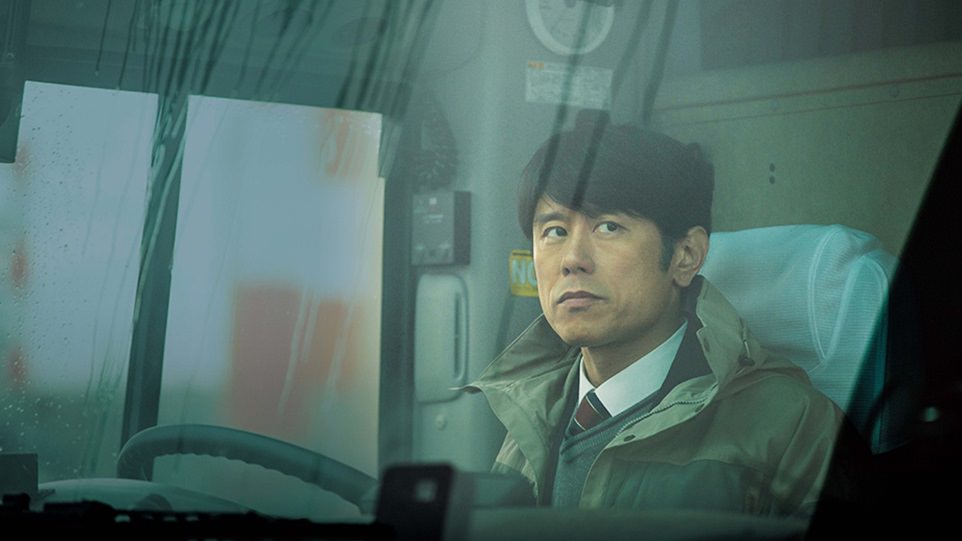 Riichi (played by Taizo Harada") is a bus driver who operates long distance drives between Tokyo and Niigata on midnight runs. A single father with two children in their mid twenties, his son (played by Ko Nanase) suddenly returns to Niigata after quitting his job in Tokyo with no plans on returning. His daughter (played by Aoi Wakana) forms an idol group and is concentrating on her cutesy character while also contemplating about marriage. For happiness Riichi has had a girlfriend in Tokyo for some years - Shiho (played by Manami Konishi) who runs a cafe. She is happy that Riichi is able to visit often and is still satisfied that they have a distant relationship though they both have feelings of possibly being closer. Things start to become more complicated when Riichi's ex-wife (played by Mirai Yamamoto) comes back into his life after 16 years as her father is suffering from dementia and needs Riichi's help emotionally.
"Midnight Bus" was a stellar film and one of the best screened at the film festival. Adapted from the novel written by Yuki Ibuki, the film echoed the emotional complexities of family and relationships often seen in the films of Yasujiro Ozu and Mikio Naruse while giving a modern take on the family dramatics. The increasing rate of divorce, the hardships of single parents, the lack of commitment from the son, the childish ways of the daughter, the growing number of elderly people - all are serious social issues in Japan yet the film never feels preachy towards a single one, and instead taking things one by one. Taizo Harada fully carries the narrative arc and he is absolutely wonderful as the bus driver father during the serious changes occurring with the people around him. Harada is a comedian, one third of the comedy trio Neptune and is very well known in Japan with the group who are fairly regularly seen on television. In addition he has made a name for himself in television and films in serious roles and this film is no different. He is not pulling in laughs but giving a stellar dramatic performance as Kiichi. Harada previously worked with director Masao Takeshita on the acclaimed 2003 film "Jump", but what comes as surprising is that Takeshita would take a lengthy break from the entertainment industry, with "Midnight Bus" being his first film since "Jump", a gap of more than 14 years.
"Midnight Bus" is a stellar comeback for the director with a wonderful cast and the only minor quibble may be that the 150 minute runtime may be a bit troubling as there were a few points that dragged a bit longer than expected. But still an especially great highlight of the festival with the special presentation.
"Midnight Bus" opens theatrically in Japan from January 27th, 2018.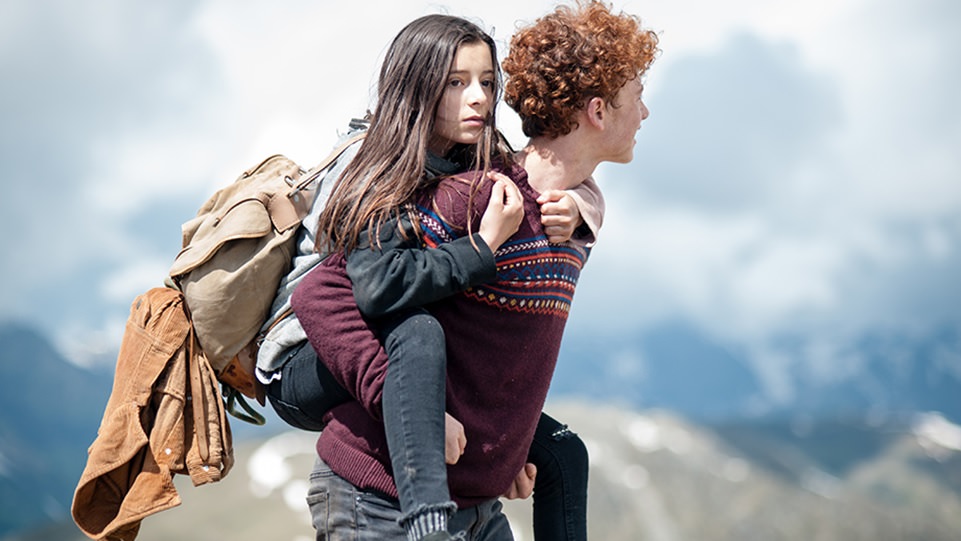 Internationally speaking, the most well known names and titles in German cinema have been on the serious side or works of experimental technique. But Germany does have a healthy dose of comedy films, romance films, and films for the youth. "Mountain Miracle" falls in the latter category, as a work featuring teens in the leads and appealing to teens especially, though the story is fully relatable for adults and possibly older audiences may find it even more enjoyable than the younger crowds.
Amelie (played by Mia Kasalo) is a young teen suffering from asthma sent to a lung clinic for kids located in a rural area surrounded by nature - mountains, rivers, and fields for fresh air. But Amelie doesn't care. She would rather play games on her phone or not talk to anyone rather than do group exercises that the staff recommends. She decides to escape from the clinic and runs into the local boy Bart (played by Samuel Girardi) who knows the area and tries to guide her so she doesn't get hurt or kill herself as she is underprepared. Their journey together is one both of love and hate, while Amelie starts to see a brighter side of life.
"Mountain Miracle" is almost like a John Green story come to the German screen. The way the teens are depicted are honest in their troubles and their awkwardness. Dialogue is both cute and truthful, and the performances are also excellent from the young actors as well as the adults in the film. Some of the plot points will come off as standard cliche and there may be some cringy scenes here and there, but "Mountain Miracle" is one that will give audiences a beautiful smile by the end credits. Absolutely delightful.
"Mountain Miracle" opened in Germany in September 2017.
"Pop Aye" - The Japan Foundation Asia Center presents CROSSCUT ASIA #04 WHAT'S NEXT FROM SOUTHEAST ASIA (TIFF page)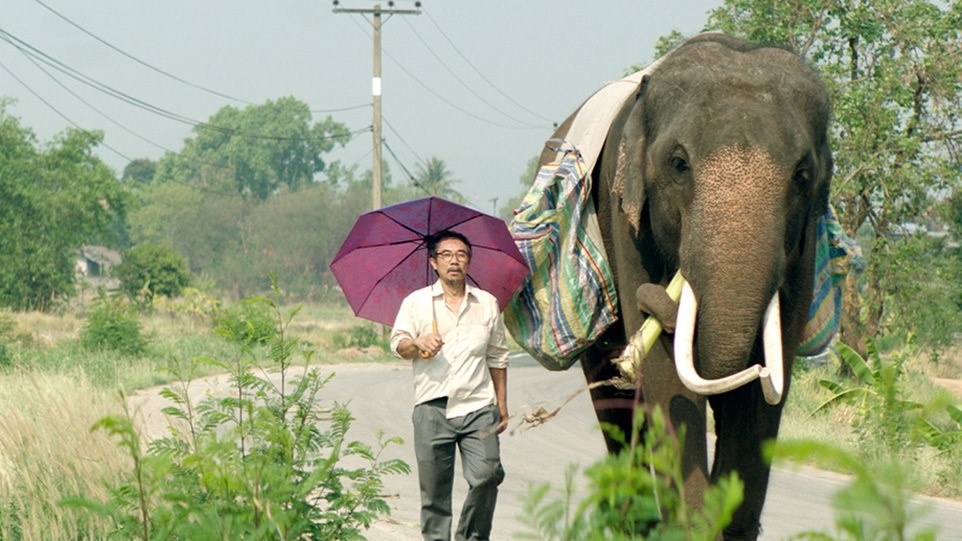 Road trip films can be anything from comical to existential or both, and "Pop Aye" falls into the latter category while having a bit of comedy on the side. And rather unusual is the road trip duo in this case being a man and an elephant. Thaneth Warakulnukroh plays a man that is at a crossroad in his life. His career as an architect is fading as well as his marriage. But when he encounters an elephant that he recognizes from his childhood, he decides to buy it and take it back to his hometown, the long walk from the city to the countryside is not a straight one. They encounter the police who try to arrest him and the elephant for illegal permits, a ladyboy with a broken heart, a homeless man who wishes one day to see his ex wife again, and his rich uncle along the way, as he thinks about life, regrets, happiness, and everything in between.
Shot in Bangkok and in rural areas on Thailand, "Pop Aye" is an impressive little film that is heavy on drama yet has some great hilarious moments. The scene of the elephant scaring the man's wife in the house, the playful attitude of the young cousin with the pistachio nuts, the watermelon scene gave lots of laughter to the audience. While scenes such as the ladyboy at the bar having the bruised face, the man seeing his past accomplishments being literally demolished, and how his wife of many years sees him as a sickening figure are heartbreaking, as well as the surprising reveal near the end. The film is the directorial debut from Kristen Tan and was chosen the Singaporean entry for the Best Foreign Language Film at the 90th Academy Awards, as it was a Thai-Singaporean co-production. Very well directed and well performed, it certainly was a joy to see on the screen at the festival. It may not break new ground or have a seriously lasting impact on the heart, but well certainly a well crafted first work.
"Pop Aye" is currently available on DVD in the United States from Kino Lorber. Our review of the DVD can be read here.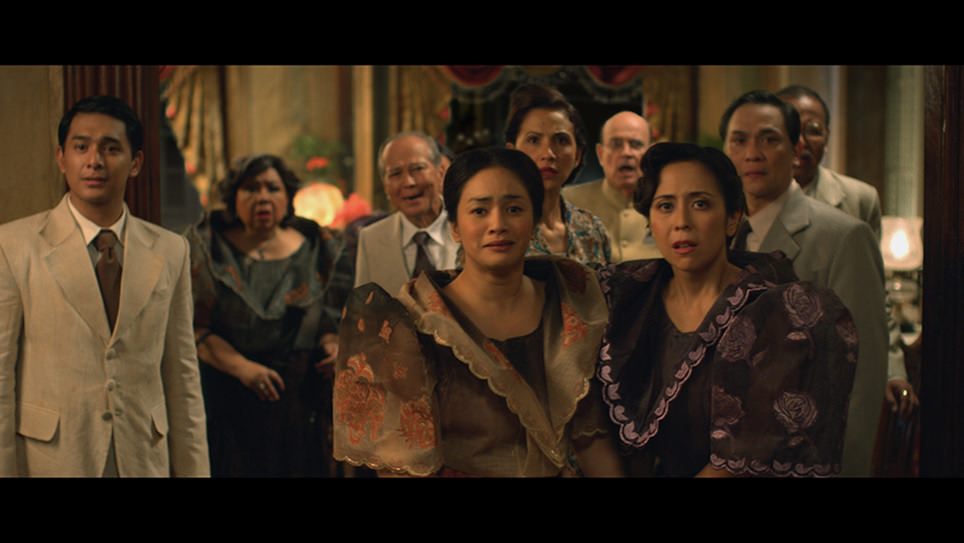 I can't recall the last time I had seen a Filipino musical film. I also can't recall the last time I had seen a Filipino period film. "The Portrait" is both of those - a musical set during World War II era Manila. The music and style is very much inspired by American culture, with the fashion and jazzy rhythms bursting from the screen. While there are some outdoor scenes at the beginning to showcase the time period and location, the film actually takes place almost entirely in one location, which is not surprising to know that it was originally written for the stage. The original musical stage play was from 1955 entitled "A Portrait of the Artist as a Filipino" and performed in English. The work was translated into Tagalog in 1997 and another twenty years later into a feature film.
A tale of family drama, awkward comedic gags, and extravagant song and dance, "The Portrait" is a standout film for people looking for a throwback to old musicals being nostalgic yet also exotic, while also being very accessible with the multiple characters of the family members, neighbors and others and their odd relationships with differing quirky characterizations. It's not terribly flashy with the cinematography though what stands out highly are the various period costumes and set dressings which like Hollywood musicals were, highly stylized. Theater director and filmmaker Loy Arcenas was able to make a lovely nostalgic piece of work, including the roll call style end credits that evokes the time period as well. Whether it boots a trend of Filipino musical films is questionable but welcoming.
"The Portrait" received its worldwide premiere at the Tokyo International Film Festival.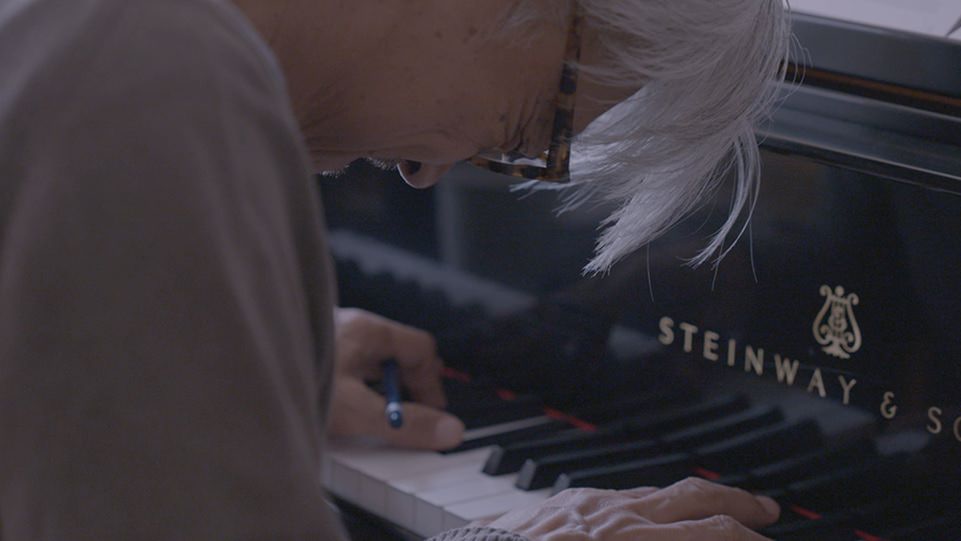 Ryuichi Sakamoto has been a powerful figure in the entertainment world for more than 40 years. A musical prodigy who furthered techno music with the trio Yellow Magic Orchestra from the late 1970s, a successful solo career as a pianist and avant garde music, as well as a film composer whose credits include some of the most memorable scores in the last few decades. "Merry Christmas Mr. Lawrence" (1983), "The Last Emperor" (1987), "The Sheltering Sky" (1990), "Hara-Kiri (2011), "The Revenant" (2015), and much more. "Coda" explores the mind and ears of Sakamoto in candid interviews as he describes his process, in addition to vintage footage and vintage interviews, selections from his performances, but at the same time not shying away from the fact that he does not have much time left in the world, as he was diagnosed with cancer in 2014.
"Coda" is a great documentary and very intimate as it follows Sakamoto opening up to the world about his tireless efforts, his recent health conditions, but always having his mind open for composing and creating. He shares wonderful stories such as how his first acting role came as a complete surprise as well as his start in film scoring, how Bernardo Bertolucci had some very unusual demands that would change day by day, the insane amount of work done for the scoring of "The Last Emperor", and how he went against the doctor's orders to score "The Revenant because he knew it was an opportunity he could not miss. While intimate and truthful, it seemed to be missing pieces from the outside - no interviews with family, friends, bandmates, etc. on Sakamoto and his work ethic, and that may have been something interesting to hear. "Coda" is still a great biography and one hopes the title is not a true end but one that will continue onward.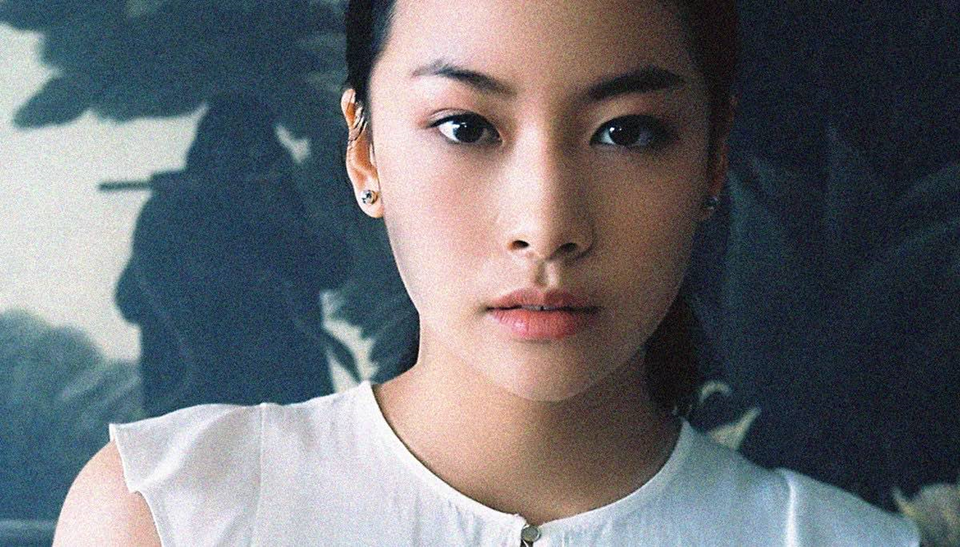 Prabda Yoon has written award winning novels such as "City of Right Angles" and "Probability" as well as screenplays such as "Last Life in the Universe" and "Invisible Waves". It would only be a matter of time that he would make a mark on directing features, and 2016's stylistic "Motel Mist" was the result. The follow-up "Someone from Nowhere" couldn't be any more different. Shot almost entirely in a single apartment location with two actors, visuals were subdued to a minimal style and instead worked out a bizarre mystery film where multiple realities collide.
Chayanit Chansangavej and Peerapol Kijreunpiromsuk play the female and the male respectively, where the man who is mysteriously injured appears at the doorstep of the female's apartment. Their dialogue exchanges from Henri Rousseau to basic existence starts to reveal strange twists into who the two are and what they are doing in that apartment, as what seems to be normal comes crashing down to the viewers. The film and its construction is a complex one, though for the first half does not seem to be as strange as it would eventually become, as it is conventionally shot and with straightforward dialogue. The weakness of the film is its length - and even with its fairly brisk 87 minutes, there were some stretches that felt the film could have worked as a short film at half the length rather than the feature runtime. It certainly can test the patience though in the end it becomes quite a headscratcher that makes you confused and makes you think abstractly.
"Someone from Nowhere" received its worldwide premiere at the Tokyo International Film Festival.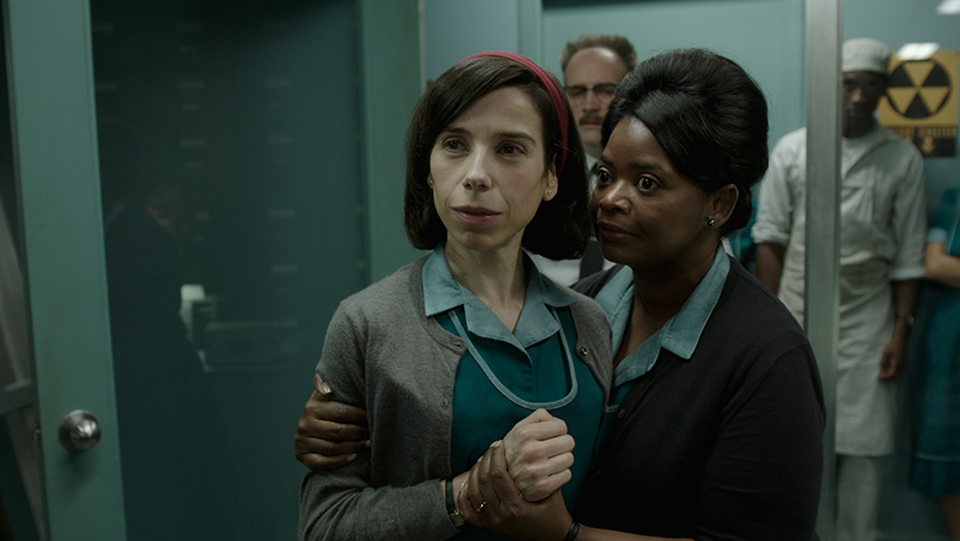 Director Guillermo del Toro has astounded audiences with his visually breathtaking films, from tthe mech vs kaiju battles in "Pacific Rim", the horrors of war through the eyes of children in "The Devil's Backbone" and "Pan's Labyrinth". and the comic book adaptations of the "Hellboy" films, With "The Shape of Water", del Toro has created an homage to almost every conceivable film genre while also creating an original film in the process. It is a love story, a science fiction thriller, a film noir, a spy film, a creature horror film, a period film, and even a musical.
Elisa (played by Sally Hawkins) is a mute who works at a government facility as a cleaner that encounters a top secret entity that the government has captured in the Amazon jungle. The mysterious amphibian humanoid (played by Doug Jones) that was captured becomes mesmerized with her through the glass and through the open pool, and even if neither have the ability to speak with voices, a common ground is found, where she introduces him to basic sign language, human food, and music from records. While it is going on in secret, the capturer and head of the project Colonel Strickland (played by Michael Shannon) will do anything to keep the discovery out of the hands of the Russian spies.
Set in 1962 in the age of the cold war, the film's references to cinema history are sprinkled all over. The amphibious creature is a straight nod to "The Creature from the Black Lagoon". Elisa frequently watches movies on TV and her apartment is right above a dying and sparse cinema showing classic films of the day. Even one dream sequence turns into a lavish black and white musical segment echoing Fred Astaire and Ginger Rogers films. While the direction, special effects, creature makeup, and plot are all to be commended, it is the lead performances by Hawkins and Jones that truly shine - with no voices to be heard, it echoes to the beauty of silent cinema where everything was conveyed with body language and even though it may seem creepy that this is basically a love story between woman and amphibian, it is a magical and beautiful one. And to mention, it is a highly adult film with a lot of nude scenes and sexual situations not much seen in prior films by del Toro.
The film has won four awards at the Venice Film Festival including the top Golden Lion prize. At the Tokyo International Film Festival it was screened out of competition. It's easily one of the best films screened at the festival and also one of the best films of the year. Magical, thrilling, disturbing, and gorgeous.
"The Shape of Water"" opens theatrically in the United States in December 2017 with a worldwide release in early 2018 by Fox Searchlight Pictures
In addition to the films themselves, there were many occasions that the filmmakers, cast, and also critics held stage appearances and Q&As. Being a "journalist" and seated at the front, it was pretty common for me to be able to ask questions, though regular audience members were also picked as well. I was able to join discussions by director Naomi Kawase for her Palme d'Or nominated latest film "Radiance", director Arnaud Desplechin for his latest film "The Ghosts of Ismael", the Q&A session for "Hanagatami", a Q&A for "Big Father, Small Father and Other Stories" (2015) with director Phan Dang Di and actor Le Cong Hoang, and many more. Many of these Q&A and greetings are available to see on the Tokyo International Film Festival YouTube Channel which some are only in Japanese but most are also translated into English by interpreters, and additional languages depending on the guests. I am visible in a few and my questions are asked, although I did not give my name or the REWIND site name with the sole exception of the closing ceremony Q&A where I was able to ask a few questions. I was one of the rare journalists that asked the same question in both English and Japanese, though in the aforementioned closing ceremony Q&A, things became a little confusing with the multiple interpreters so I left my questions in Japanese only.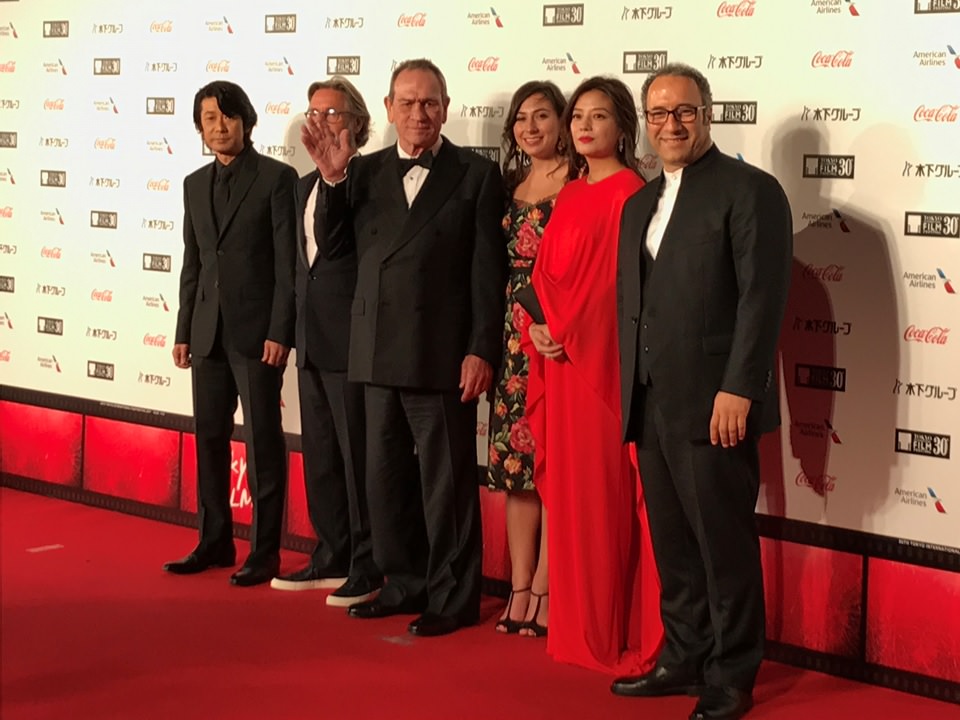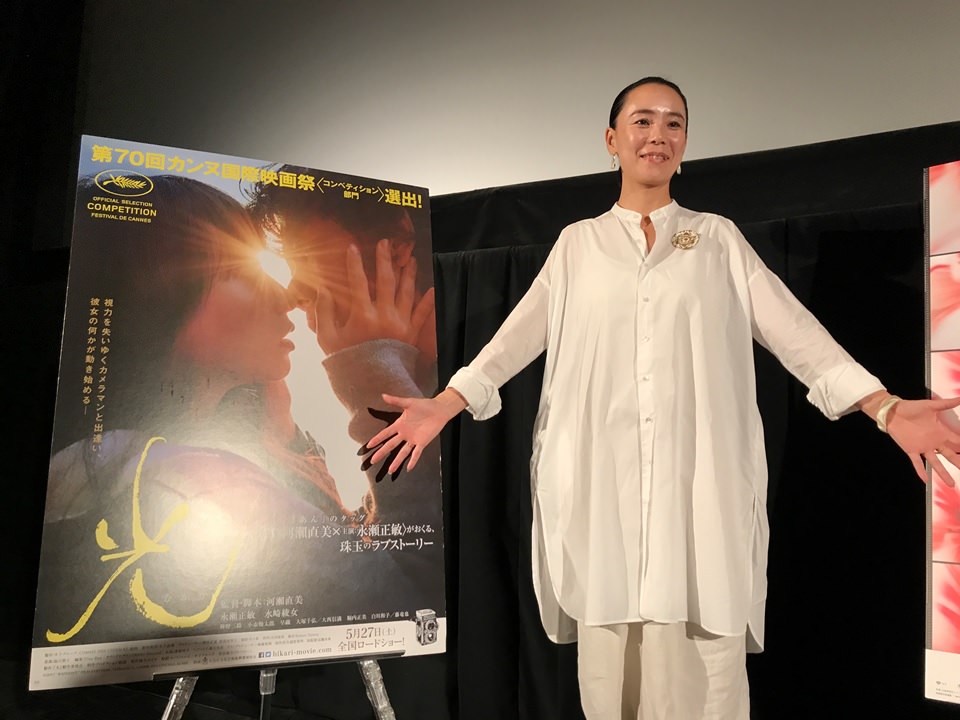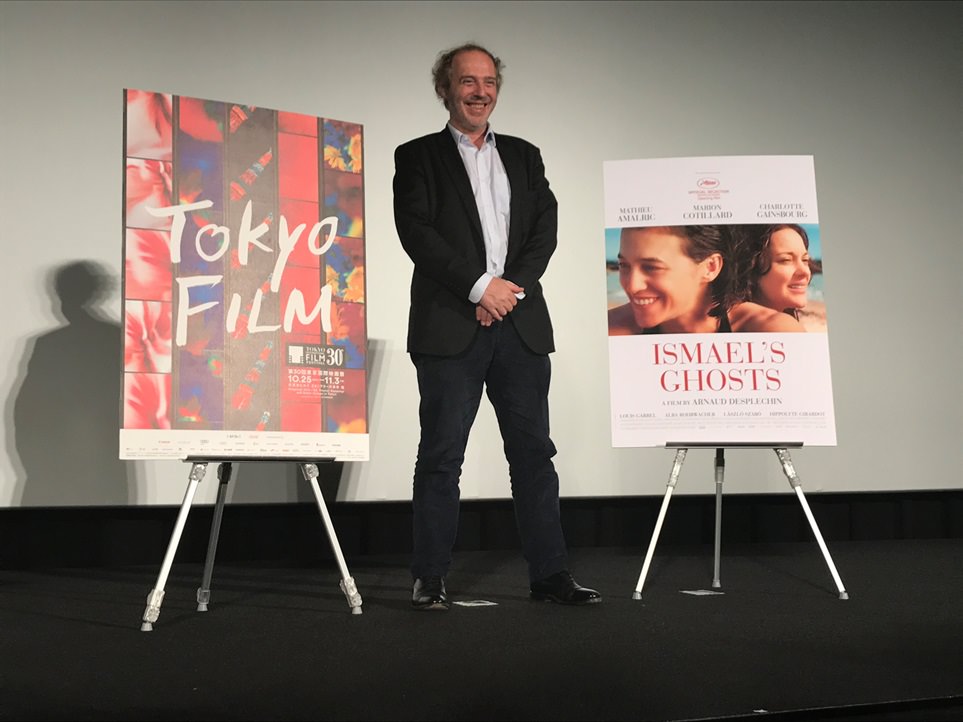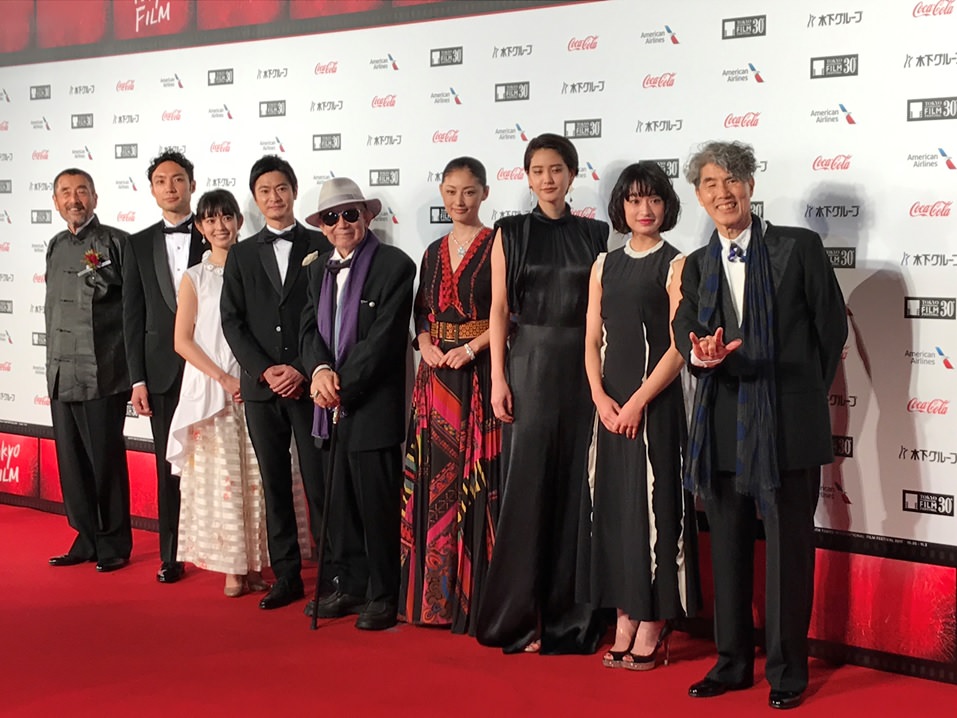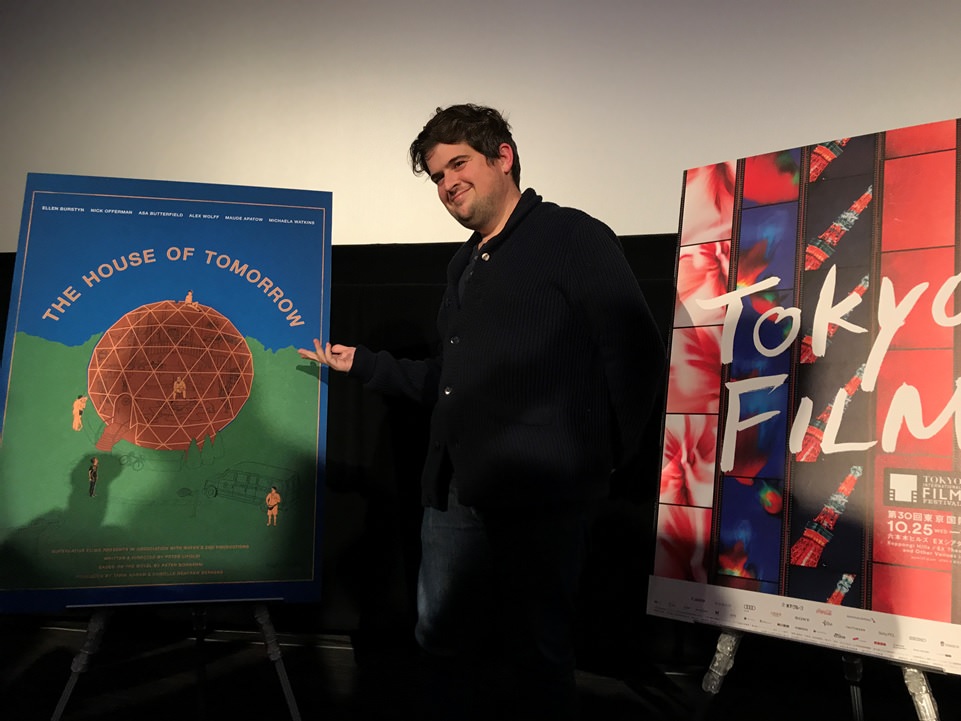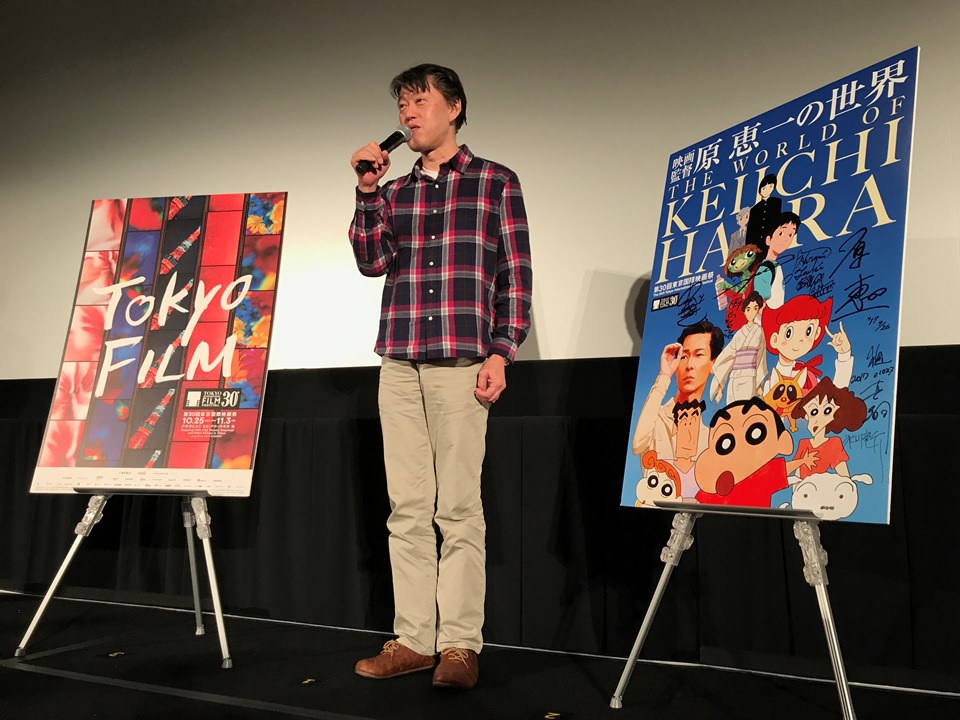 This year had a total of 63,679 in audience attendance and a total of 118,195 people who visited the allied events with the festival. All additional information on winners, videos, biographies and more can be found at the 30th Tokyo International Film Festival Website. As for people wondering what I was doing for the time in between movies and Q&As? Besides writing and compiling notes, it was all about playing the Nintendo Switch this year. Can't wait for next year!