The Show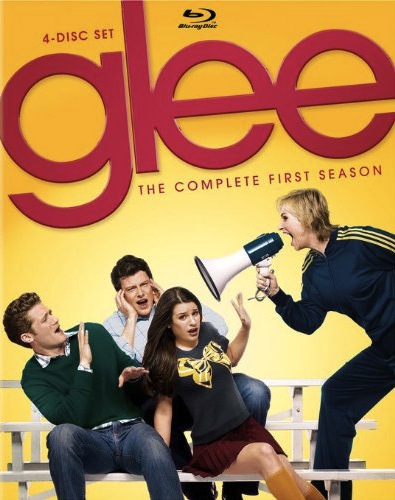 Sue: High school is a caste system. Kids fall into certain slots. Your jocks and your popular kids are up in the penthouse. The invisibles and the kids playing live-action druids and trolls out in the forest: bottom floor.
Will: And… where do the Glee kids lie?
Sue: The subbasement.

Although it may be almost impossible to fathom now, Fox's incredibly popular "Glee" wasn't always the pop culture phenomenon – which sells more records on iTunes than most real musicians could ever hope – that it is today. In fact, when the series started off it was – like the Glee kids it follows – an underdog. A show that was stuck in the subbasement of the caste based high-rise called broadcast television. I tuned in every week overjoyed by the brilliance of the show's subversive tone that seemed better fit for premium cable than my local FOX affiliate, but did so knowing that the small but loyal audience would be thrown under the bus. Certainly, the show's days were numbered and, like so many other good and great shows on FOX (flashes of "Arrested Development" (2003-2006), mostly); "Glee" would be cancelled before long. Amazingly, that didn't happen.

Based upon a screenplay (written for a film that was never made) by co-creator Ian Brennan about his years as a member of a his high school show-choir, the high concept comedy-musical eventually fell into the hands of Ryan Murphy and his "Nip/Tuck" (2003-2010) producing partner Brad Falchuk. Deciding that the premise wasn't really fit for the big screen (believing that it was better suited as a long running series) they reworked it – with Brennan – into a new script for an hour-long TV pilot. Fox execs were pleased with the results, but, still unsure that audiences would tune in to a quirky (and expensive) musical every week, when the pilot debuted in June of 2009 its very existence depended on its ratings. Although critically praised by all but a very small conservative minority upon its debut, much like the titular group of misfits the show is about, "Glee" wasn't a surefire hit. Not initially anyway. Despite strongish viewer-ship of the Pilot – and an even stronger response via iTunes downloads – Fox only ordered an additional twelve episodes for the Fall TV season (as apposed to the customary order of a full twenty-two), news that fell to Murphy and his team halfway through the Summer break. It's a right feat then that, even with a chaotic rush to get those additional episodes to production, the first thirteen episodes of "Glee" are a miraculous bit of television – some of the best there ever has been on broadcast airwaves. Yes, I'm serious.

I knew that I loved this show when, not even ten minutes into the pilot, Rachel (Lea Michele) over-dramatically delivers the line, "there's nothing ironic about show choir!" and the others in the group just stare blankly back at her; Mercedes (Amber Riley), the clichéd black diva with the big voice, even rolls her eyes at the declaration. Rachel storms off stage in a huff. Obviously, Murphy and his colleagues are having a laugh. Of course there's something incredibly, even painfully ironic about "Glee". The series is a comedy, it's even a musical, but it's most accurately an ironic satire of high school – viewed through an appropriately jaded lens – filled with an odd cast of characters – or at least archetypes of these "characters" – as we all probably hazily remember. The premise is delightfully simple. so much so that it's obvious from the outset that "Glee's" creators expect their audience to perfectly understand the content that is being lampooned. The failing William McKinley High Glee Club of Lima, Ohio is retooled by an idealistic teacher-turned-advisor named Will Schuester (Matthew Morrison). Schuester, who was once a McKinley student himself and member of its show choir to boot, wishes to make the club, optimistically called New Directions, cool once again. And not just that, he wants to use the Glee club's success – particularly setting his sights on a state championship – as the means to unify the increasingly disconnected student body, and even more humorously he wants to do so with songs by artists like Journey and, well… Journey.

A satire of the dreadful "High School Musical" series – with a wicked, wicked sense of humor steeped in not totally irrelevant social commentary, including a plot arc focusing on a scandalous teen pregnancy, an entire episode that has a subplot dedicated to the kids getting high off of over the counter drugs to better perform on stage, and even, quite surprisingly, often providing honest and open discussions about the difficulties that some teens face in the high school landscape – "Glee" is decidedly as un-Disney-like as you can get. A season long subplot about Will's inappropriate, near adulterous friendship with guidance counselor Emma Pillsbury (Jayma Hays) pulls the show even further away from attaining any perceptions about the subject matter being even remotely "family friendly", and the series' villain – the perfectly cast Jane Lynch as the coach of the McKinley High cheerleading squad known as the "Cherrios!" Sue Sylvester – spouts of so many politically incorrect monologues that you really have to wonder how some of what she says gets past the censors.

Sue: Alright everybody listen up. When you hear your name called, cross over to my side of this black shiny thing…
Will: That's called a piano, Sue.
Sue: …Santana, Wheels, Gay Kid. Come on, move it! Asian, Other Asian, Aretha. And Shaft.

Because they strive to make their show as intentionally sardonic as possible, Murphy, Brennan and Falchuk knowingly populate their Glee Club with inane stereotypes – namely Finn (Cory Monteith), the dumb jock with a heart of gold and a passion for classic rock; Rachel, the opinionated schoolgirl who dresses like she just walked out of the perverted fantasies of some Japanese businessman, has aspirations of Broadway stardom (funnily enough, Michele - and even Morrison - are Broadway stars in real life); and Kurt (Chris Colfer), a teenage gay still dealing and coming to terms with his sexual identity. These characters – along with Schuester – serve the shows A-plot. A smattering of equally odd-ball secondary characters makes up the rest of the ensemble, including wheelchair-bound Artie (Kevin McHale), a tough Mohawked football player – whom Finn recruits early in the season when it's revealed that the Glee club needs more members to legitimately exist – named "Puck" (Mark Salling), the stuttering ttt-Tina (Jenna Ushkowitz), and a trio of "Cheerios!" played by Naya Riviera, Heather Morris and, as Finn's cheer-captain girlfriend Quinn, played by Dianna Agron.

The first thirteen episodes follow the Glee club from its formation as the New Directions, to their appearance at Sectionals – a preliminary semi-final, the winners of which go on to "Regionals", and then, possibly the National Championship. The early episodes really are a marvel of TV excellence. Not only do the writers consistently top themselves with quick-witted razor sharp dialogue and increasingly comedic character development, but, weirdly, they're also able to provide just a hint of actual depth to their satirical stereotypes. A subplot over the first season deals with Kurt's coming out process, and honestly its pretty daring and deep stuff for broadcast TV. Not to worry, even if this plot is handled well and with seriousness at times, the show is still able to twist this into a bit of a farce with a number in that episode set to Beyoncé's "Single Ladies". Not knowing until the last second if the show would be picked up for the rest of the season, the thirteen episodes end with the exceptional episode titled "Sectionals". This chapter of the series ends up closing out the fall run, but had it been the series finale as Murphy had originally assumed, it truthfully would be (like the show's entire 13 episode run) one of the best ever. Had it ended then, "Glee" would have gone down as an inspired broadcast miniseries – thanks in large part to the smartly integrated musical numbers that are actually based on logic and don't just feature characters breaking out into song for no reason. The last four minutes of "Sectionals" (despite being set to a Kelly Clarkson song) is sheer charm; the "Glee" kids sing to Schuester, performing a number that they arranged themselves, and smartly the creators of the show make it the culmination of ever single thing that preceded it by working in a small piece of choreography from every single number that the cast performed on the show up until that point. Aside from being very, very neat, it's also without question the perfect end cap to a very solid arc, and is a clever little device that ties everything up in a perfect package.

With the seasons final nine episodes (the one's that were written the result of a mid-season break during which the show became, you know, popular), the creators decided to unnecessary reboot the series. The rebooting episode is even titled by the introductory "Hell-O"; so much for subtlety. The characters and basic premise remains the same, and like the previous thirteen episodes, the back nine has an ultimate goal for the club: Regionals. But there is definitely a different feel to the series in the later half. It's not necessarily bad – in fact, it's still great fun, the dialogue is just as sharp and Sue is there to make sure that no one is left un-insulted, delivering lines like, "that's what they said about a young man in Chicago in 1871, who thought he'd play a harmless prank on a dairy cow of one Mrs. O'Leary. He successfully ignited its flatulence and the city burned, William. That young terrorist went on to become the first gay president of the United States, Abraham Lincoln." I'll even admit that the back nine includes what is probably the best episode of "Glee" ever, called "Dream On", which was directed by Joss Whedon (one of the only men in TV, besides the "Glee" guys, to ever stage a great musical - the "Buffy" (1997-2003) one-off, "Once More with Feeling") and guest stars his "Horrible" ("Dr. Horrible" (2008)) cohort Neil Patrick Harris. But there is something different about the final run indeed (and it's unfortunately carried into season two); somehow the show lost a little of its charm for me. Mostly it's the tone that seems off, and this is because the creators have gotten too caught up in the idea of having guest star, after guest star, after theme episode, after theme episode at the expense of any actual character development, and it even loses some of the logic behind the music that existed in the first run. The show doesn't take a drastic turn for the worse, and it's still quite good in the latter episodes, but the final nine – which includes an episode geared completely to Madonna songs, a Lady Gaga and KISS themed episode and the pointless return of guest stars like Kristin Chenoweth, Josh Groban and Olivia Newton-John – just seems overproduced and, somehow not as special. The first half of the season had guests, but they didn't have entire episodes built around them. Oh well, I guess that's what you get when a subversive little show like "Glee" suddenly become a huge success… I just hope that things don't spiral too much further out of control, and that we get some good with the "not so good" in season two and beyond.

Will: Once more, from the top!

"Glee: The Complete First Season" includes all 22 episodes from the series' 2009-2010 season, spread across four discs. It should be noted that the original preview version of the Pilot, which aired in May of 2009, is not included and that, instead, the Blu-ray (and DVD) features the extended "Director's Cut" of the episode which aired as the lead-in for the series during the regular Fall TV season. This alternate version of the pilot is approximately five minutes longer and contains an additional musical number – "Leavin' on A Jet Plane" – sung by Matthew Morrison's Will Schuester. The rest of the episodes are presented in their original broadcast order; note, however, that the production order and broadcast order of episodes are not necessarily the same. For instance, during the initial run, episodes 1A19 ("Funk") and 1A20 ("Theatricality") switched places so that the Gaga-themed episode would air first, during May sweeps, thus creating a glaring unintentional continuity error culminating in the unexplained absence of a character who suddenly reappears in the next episode only to depart again (for, what should have been the first time). Disappointingly this has not been corrected on the home video release – "Funk" still follows "Theatricality" even though it should come first.

The episodes included are:

- "Pilot – Director's Cut" - After his predecessor is suspended on accusations of inappropriately touching a student, Spanish teacher Will Schuester takes over the Glee club of his alma mater and attempts to restore the Club – and its cadre of social misfits – to former glory. Unfortunately for Schue, internationally recognized cheerleading coach Sue Sylvester and a renowned show choir called Vocal Adrenaline have other plans.

- "Showmance" - The group's first school assembly performance – a rousing rendition of the socially inapposite "Push It" by Salt-N-Pepa – leads to surprises and trouble for Will and the Kids. Meanwhile, as they prepare for a duet, Finn and Rachel grow closer. And Will's wife Terri (Jessalyn Gilsig) has some possibly life changing news for him.

- "Acafellas" - Seeking a confidence boost, Will forms an all-male acapella group with some of the school faculty – and later, a couple of students – leaving Rachel to question Schuester's ability to lead the Glee Club, and so the kids seek out a new award-winning choreographer. Sandy Ryerson (Stephen Tobolowsky) manipulates his way into Will's group in hopes of meeting Josh Groban (guest starring as himself). Also, Will's parents come for a visit, allowing him to have a heart-to-heart with his own father (guest star Victor Garber) about the possibilities and responsibilities of fatherhood.

- "Preggers" - Kurt sets out to join the football team in order to impress his father (Mike O'Malley) – with surprising results. Meanwhile, a student pregnancy creates conflict in the Club. Sue and Sandy team up to destroy Glee. And Terri tries to hide a secret from Will with the help of her sister.

- "The Rhodes Not Taken" - Will recruits an over-the-hill former Glee star from his past named April Rhodes (guest star Kristin Chenoweth) to come back in hopes that she can revive the Glee club. Meanwhile, Rachel feels more isolated from the group than usual, and joins the cast of the school musical – directed by Mr. Ryerson – as a result.

- "Vitamin D" - Schue challenges the Kids to a "boys vs. girls" mash-up contest. Terri Schuester's brief stint as McKinley High's school nurse leads to trouble for students and staff. And, jealous of how close Will and Emma seem to be getting, football coach Ken Tanaka (Patrick Gallagher) tries to take his own relationship with Emma to the next level.

- "Throwdown" - Sue's latest attempt at destroying Glee Club finds her squaring off with Will as co-director of New Directions, dividing the Club into separate, competing factions. Meanwhile, the kids rally around a distraught Quinn Fabray.

- "Mash-up" - Tensions rise between Will and Ken over Emma after she asks Schuester to mediate a debate that the couple is having, leading the football coach to deliver an ultimatum to his musically inclined players that might shatter Will's efforts with the Glee Club for good. Meanwhile, Rachel and Puck embark on an awkward romance based on nothing other than their shared Jewish faith. And could the cold-hearted Sue actually have a softer side?

- "Wheels" - When handicapped access becomes a problem for wheelchair bound Artie, the group supports him by having a bake sale and – thanks to Schue's new lesson – spending the week bound to their own wheelchairs, leading to their most unusual music number yet ("Proud Mary" in wheelchairs). Meanwhile, Puck gets closer to Quinn, which doesn't sit well with boyfriend, Finn. Also, Kurt and Rachel compete in the club's first "diva-off" to see who gets the solo that they both want.

- "Ballad" After he pairs off the odd-numbered group for a lesson in ballads, Mr. Schuester finds himself in a tricky situation when forced to sing with the outcast Rachel, and only then realizes that Rachel finds herself attracted to him. To cool off the crazy Will sings a mash-up of "Young Girl" and "Don't Stand So Close to Me". Also, when Quinn's parents learn of her pregnancy, all hell breaks loose.

- "Hairography" - The group's informal "scrimmage" with two rival Glee Clubs leads to a crisis of conscience for Will. He also suspects that co-director Sue may be leaking his sectionals set-list to their competitors, including the advisor (guest star Eve) of an all-girls school for at-risk youth. Meanwhile, Finn and Quinn find themselves exploring romantic attractions – but not with each other. And Kurt gives Rachel a makeover.

- "Mattress" - When budget problems leave the Glee club out of the yearbook, and with the all-important Sectionals approaching, Rachel discovers a moneymaking opportunity for the group that she hopes will pay for their photos, but may actually inadvertently ruin all of their Glee Club eligibility and Will's standing as their advisor. Meanwhile, the revelation of a major secret takes Will and Terri's marriage from bad to much, much worse. And Quinn contemplates blackmailing Sue into letting her back on the Cheerios squad.

- "Sectionals" - Emotions on edge and dark secrets revealed, Finn breaks off his relationship with Quinn and the Glee Club. Meanwhile, amid internal and external turmoil, the much-anticipated Sectionals have arrived and the group needs to pull out one more surprise performance with a tournament – and their very existence – at stake. Will acts on his feelings for Emma. And Sue gets her comeuppance.

- "Hell-O" - Finn and Rachel's attempt at being a couple gets complicated when potential new love interests emerge for both – including a musical rival with an eye for Rachel named Jesse St. James (Jonathan Groff). Will and Emma also struggle as a couple, and a sexualized confrontation with Shelby Corcoran (guest star Idina Menzel), the coach of Vocal Adrenaline, leaves Will wondering if he's really ready for another serious relationship at all. Sue returns from her suspension with a vengeance and a renewed interest in destroying all things Schuester and Glee related.

- "The Power of Madonna" - Female empowerment is the theme in this episode featuring only Madonna songs. Rachel, Finn, and Emma all face dilemmas on how far to take their burgeoning relationships. Will teaches the misogynistic boys of Glee a lesson. After joining the Cheerios, Mercedes and Kurt – via a shot-for-shot remake of Madonna's "Vogue" – give Sue an unexpected makeover. And New Directions gets a new member who threatens to upset the entire group hierarchy.

- "Home" - Will goes in search of a new rehearsal space for the Glee Club only to find April Rhodes (returning guest star Kristin Chenoweth) back in Ohio, drinking again and running a roller disco financed by the elderly man she is having an affair with. So much for new directions, huh? Also, in introducing his father to Finn's mother, Kurt's master plan to romantically connect with Finn nets him unexpected results. And Sue demands that Mercedes shed some weight to remain a Cheerio.

- "Bad Reputation" - When a "Glist" is posted, rating the Glee Club's most wanton and promiscuous members, Principal Figgins (Iqbal Theba) demands the Club be cleaned up and the list's creator expelled. Meanwhile, after Emma berates him in from of their colleagues for his supposed indiscretions with Shelby, Will gets a reputation around campus of being a man-whore. And Sue's music video toOlivia Newton-John's "Physical" goes viral, prompting Newton-John (guest starring as herself) to shoot a remake with the cheerleading coach's help.

- "Laryngitis" - Rachel is despondent upon losing her voice. Kurt tries to butch it up to impress his father. And Puck determines he needs to cozy up to Mercedes to bolster his flagging tough-guy reputation.

- "Dream On" - Bryan Ryan (guest star Neil Patrick Harris), a new School Board member – and former High School rival of Will's – wants the Glee Club disbanded. Schuester auditions for a role in a local production of "Les Miserables". Tina eggs on Artie to dream of walking again. And Rachel yearns to find out the identity of her real mother, who might be much closer than she imagines.

- "Theatricality" - Rachel makes a shocking discovery of her mother's identity. Kurt's (and his dad's) plan to have Finn and his mom move in hits a major snag. Fueled by Songs from Lady Gaga and KISS, Glee club members learn the value of individuality.

- "Funk" - Will's divorce is finalized. Vocal Adrenaline starts pranking the McKinley High kids, sending them into a psychological funk. When Puck and Finn go too far with retaliation they end up having to take a job at Sheets N' Things, working under Terri Schuester, to payoff their "debt". Quinn starts acting out big time. And Will tries a new track in dealing with Sue.

- "Journey" - With the Glee Club's very existence at stake, the showdown between New Directions – armed with a medley of Journey songs – and their archenemy Vocal Adrenaline finally arrives, and so does… Quinn's baby! But, with Sue joining the panel of celebrity judges (returning guest stars Olivia Newton-John and Josh Groban as themselves) at the last minute, does Glee stand a chance at actually winning?

Video


Well color me impressed. Aside from a few minor bouts with a grouping of compression artifacts throughout the 22-episodes in this set (no doubt a result of the limiting confines allotted for the 6 episodes per disc), a couple instances of some mild (but hardly bothersome) banding, and a wobbly, undecided visual aesthetic among the first few episodes of the series, "Glee" looks fantastic on Blu-ray. Somewhat unusually for a new-to-the-small-screen comedy, the series is shot on 35mm film and then edited and mastered via a DI (digital intermediate), as apposed to being shot straight on HD digital video. The effect is pleasing and lends a grander, more cinematic style to the show, allowing it to stand out from the crowd – not that I really needs that much help in that regard. In transferring the series to Blu-ray, Fox has taken the HD-ready source and wrapped it in a 1080p AVC MPEG-4 1.78:1 widescreen high definition transfer. This is a great looking set of discs and the Blu-ray markedly improves upon the already satisfying 720p HDTV broadcasts of which I'm accustomed, revealing even greater detail, offering a less noisy picture, and an all-around generally more stable image.

"Glee" was not without it's visual growing pains, and like most series, the pilot is, if not exactly a wholly inferior creature, definitely a different looking one compared to the slew of episodes that follow. Far grainer, with both flatter contrast and a less intense color palette, the pilot might not outwardly draw attention to itself and at first glace seems not as marvelous in comparison to the later episodes, but it still impresses upon closer inspection with strong facial detail and solid blacks. As the show gets settled in, the next 20-or-so episodes take on a far more traditional – even luxurious, sumptuous, and eye-catching – appearance that presents both great depth and a surprising level of clarity. Cinematographer Christopher Baffa, with the help of costume designer Lou Eyrich, gets "Glee" looking as close to a brightly-hued Technicolor musical as possible, relishing in bold reds, rich blues, canary yellows and even managing to splash a bit of neon green – via a shirt worn by Patrick Gallagher's Ken Tanaka in early episodes – on screen. Grain levels are less intense as the series progresses too; if still filmic, the picture seems simultaneously more tactile and textured thanks to the plentiful patterns afforded by Rachel's skirts and sweaters, while at the same time, glossy and polished (but not overly smooth. There's no harsh DNR here.). A couple of stylized sequences late in the game – namely the black and white "Vogue" music video, and the "Physical" remake – do employ the use of softening filters, lessening the level of lush detail in these scenes, but, for the most part, "Glee" is a steadfast presentation that only very rarely shows signs of fatigue. Is this the best-looking TV on Blu-ray offering on the market? Perhaps not, but it's damn close.

Audio


The singular audio mix available on "Glee: The Complete First Season" is an English DTS-HD Master Audio 5.1 track. No secondary audio options are offered in other languages. Those without lossless decoding capabilities will receive either a DTS 5.1 or LPCM 2.0 downmix depending on their setups. Optional subtitles are available in English, Spanish, French, Portuguese, Danish, Finnish, Norwegian and Swedish.

Again this Blu-ray makes huge strides in improving over the broadcast, easily besting the anemic Dolby Digital audio of the original FOX showings. This new lossless presentation is brilliant, and not just in terms of other TV on DVD and Blu-ray releases either. It's a genuinely impressive soundtrack – period. True, it's not a rousing actioner, but "Glee's" lossless 6-channel mix should offer a little bit of something for everyone. First off, the vast array of musical styles and numbers literally provides a cross section of music – well, almost. With near-wall-to-wall songs from the likes of Amy Winehouse, AC/DC, Sammy Davis Jr., KISS, Aerosmith, The Beatles, Kanye West, Journey, Carrie Underwood, Van Halen, Beck, Queen, Lady Gaga and even a couple of cheese-tastic episodes that delve into the catalogs of Rick Springfield, Vanilla Ice and Marky Mark and the Funky Bunch – and lets not forget a ton of Broadway Standards (including songs from "Cabaret", "Wicked" and "Les Miserables") – "Glee" offers nothing if not a varied, "intense" aural experience. Some of these songs appear in renditions by the Glee club members (and are auto-tuned accordingly), while some appear simply as source music. The music provides a thorough underscore for the series as a whole, with excellent clarity and depth. At it's best; the mixing is meticulous, with a majority of dialog and music coming properly from the front three speakers (panning accurately with good stereo separation). This is especially true of moments when the Glee club sings on stage or in the choir room; the music come from the front as through they are singing at the listener sitting in the audience, while subtle discrete effects, like cheering from the bleachers or auditorium crowds, just lightly funnels into the rear speakers. The quality of the series' audio steadily improves (unsurprising, as their budget improved with the later episodes) after the Pilot. The latter episodes – particularly the "Power of Madonna" – begin to divert from the realistic auditory subtleties of the first thirteen shows, relishing in a more fantastical, immersive, and theatrically overproduced atmosphere – this is especially true of the "Vogue" and "4 Minutes" numbers in that episode, and Vocal Adrenaline's take on "Bohemian Rhapsody" in the finale.

All told the series sounds quite good, and my few minor quibbles – which have less to do with the actual mix, and more to do with the production values – include only some spotty ADR and dubbing work for the music numbers towards the middle of the season, and a mild flatness in the early episodes immediately following the Pilot. The ADR – and mismatched lip-sync – is only problematic compared to the Pilot; of course, they worked on the Pilot for three months, while the later episodes – at least the order of 12 that aired before the winter break – were written, shot, edited and put to air in sometimes a quick as a couple of weeks. In that context the dubbing work is nothing short of excellent. Understandably, the back nine, which had a much looser production schedule, have much, much better sync. I haven't really let my feelings about the series' reliance on "auto-tuning" some of the performances effect my score, although I will say that, at it's worst, the crystalline clarity of the lossless encoding makes the processing and pitch correction all the more noticeable. Especially when certain less vocally talented members of the cast are teamed up with co-stars (and guests like Kristin Chenoweth) who don't use auto-tune because they have such well trained voices that they don't need to.

Extras


This four-disc Blu-ray release of "Glee: The Complete First Season" includes, according to a sticker on the packaging, over two-hours of bonus content. This is most probably true: we find a little over an hour of featurettes, a "Glee" karaoke sing-along, a cute, if promotional music video, a handful of video diaries by the cast, and a format exclusive video commentary with the crew and cast on the pilot episode. Bookmarks and a resume playback feature are also included on all 22 episodes. Arguably, the best extra of the bunch isn't really an extra at all: the "Music Jukebox" clip feature allows viewers access to the entire catalogue of songs performed this season (in full HD video with lossless 5.1 DTS-HD MA, no less) via a series of indexed, disc and episode-specific playlists. Video-based extras are presented in a mix of 1080p high definition, 16x9-enhanced 480p and 480i standard definition where noted.

DISC ONE:

"Behind the Pilot: A Visual Commentary with the Cast and Crew" (1080p, 48 minutes 39 seconds) is a Blu-ray exclusive picture-in-picture video commentary that runs the full length of the "Director's Cut" version of the pilot. Forgoing the usual format of a small widow tucked away in the bottom corner of the screen, Fox has instead encoded this feature so that the episode proper and the visual commentary are presented side-by-side and of equal size (letterboxed at approximately 3.5:1). Ryan Murphy is joined by a majority of cast – Jayma Hays, Mark Salling and Lea Michele are, unfortunately, notably absent – and his fellow writers/producers/co-creators Brad Falchuk and Ian Brennan, and co-producer/choreographer Zach Woodlee. Murphy dominates the track, but thankfully at least consistently offers something of note when he speaks. The same cannot be said for many of the others in the group, most of who are dreadfully silent. On one hand this isn't a bad track – Murphy by himself offers enough information about the network censors, the differences between the director's cut and the original broadcast version, song choice, casting and the all the expected topics to keep things interesting for three-quarters of an hour – but at the same time, this commentary should have been a lot better considering that there were 15 people in a room together reminiscing about the first time they worked on the show. The pithy anecdotes alone should have been enough to fill two commentaries; alas that is not the case.

Each disc also includes "Glee: Music Jukebox", a nifty clip feature that arranges all of the music from each episode into easily categorized playlists. If you so wish, instead of rewatching entire episodes, you can view the big musical numbers from the season in 1.78:1 widescreen 1080p with DTS-HD Master Audio 5.1 by using the "Jukebox"; it essentially creates all-new chapter stops for the episodes, cutting out all of the plot. A "Shuffle" option randomizes the music contained on each disc; a "Play All" option is also included. Disc One includes these songs:

- Rehab (1 minute 33 seconds)
- Leaving on a Jet Plane (1 minute 44 seconds)
- Don't Stop Believein' (3 minutes 4 seconds)
- Gold Digger [Clean Edit] (1 minute 50 seconds)
- Push it (1 minute 55 seconds)
- I Say A Little Prayer (51 seconds)
- Take a Bow (2 minutes 15 seconds)
- Poison (1 minute 9 seconds)
- Mercy (1 minute 9 seconds)
- Bust Your Windows (1 minute 57 seconds)
- I Wanna Sex You Up (1 minute 32 seconds)
- Single Ladies [Put a Ring on It] (50 seconds)
- Taking Chances (40 seconds)
- Tonight (1 minute)
- Maybe This Time (2 minutes 53 seconds)
- Alone (1 minute 21 seconds)
- Last Name (1 minute 52 seconds)
- Somebody to Love (2 minute 38 seconds)

DISC TWO:

Each disc also includes "Glee: Music Jukebox", a nifty clip feature that arranges all of the music from each episode into easily categorized playlists. If you so wish, instead of rewatching entire episodes, you can view the big musical numbers from the season in 1.78:1 widescreen 1080p with DTS-HD Master Audio 5.1 by using the "Jukebox"; it essentially creates all-new chapter stops for the episodes, cutting out all of the plot. A "Shuffle" option randomizes the music contained on each disc; a "Play All" option is also included. Disc Two includes these songs:

- It's My Life/Confession [Mash-up] (1 minute 48 seconds)
- Halo/Walking on Sunshine [Mash-up] (1 minute 37 seconds)
- Hate on Me (1 minute 55 seconds)
- Ride Wit Me (57 seconds)
- No Air (1 minute 58 seconds)
- You Keep Me Hangin' On (1 minute 50 seconds)
- Keep Holding On (2 minutes 15 seconds)
- Bust a Move (2 minutes 3 seconds)
- The Thong Song (1 minute 1 second)
- Sweet Caroline (1 minute 51 seconds)
- Sing, Sing, Sing (1 minute)
- I Could Have Danced All Night (1 minute 19 seconds)
- Dancing With Myself (1 minute 35 seconds)
- Defying Gravity (2 minutes 17 seconds)
- Proud Mary (2 minutes 16 seconds)
- I'll Stand By You (1 minute 14 seconds)
- Don't Stand So Close to Me/Young Girl [Mash-up] (2 minutes 2 seconds)
- Having my Baby (1 minute 17 seconds)
- Lean on Me (2 minutes 48 seconds)
- Bootylicious (1 minute 55 seconds)
- Papa Don't Preach (1 minute 7 seconds)
- Crazy in Love/Hair [Mash-up] (1 minute 37 seconds)
- Imagine (2 minutes 57 seconds)
- True Colors (1 minute 50 seconds)

DISC THREE:

Each disc also includes "Glee: Music Jukebox", a nifty clip feature that arranges all of the music from each episode into easily categorized playlists. If you so wish, instead of rewatching entire episodes, you can view the big musical numbers from the season in 1.78:1 widescreen 1080p with DTS-HD Master Audio 5.1 by using the "Jukebox"; it essentially creates all-new chapter stops for the episodes, cutting out all of the plot. A "Shuffle" option randomizes the music contained on each disc; a "Play All" option is also included. Disc Three includes these songs:

- Smile (1 minute 41 seconds)
- Jump (1 minute 51 seconds)
- Smile [Though Your Heart is Aching] (2 minutes 21 seconds)
- And I Am Telling You I'm Not Going (2 minutes 14 seconds)
- Don't Rain on My Parade (2 minutes 46 seconds)
- You Can't Always Get What You Want (2 minutes 10 seconds)
- My Life Would Suck Without You (2 minutes 20 seconds)
- Hello, I Love You (1 minute 32 seconds)
- Gives You Hell (2 minutes 16 seconds)
- Hello (2 minutes 28 seconds)
- Highway to Hell (46 seconds)
- Hello, Goodbye (1 minute 32 seconds)
- Ray of Light (1 minute 17 seconds)
- Express Yourself (2 minute 9 seconds)
- Borderline/Open Your Heart [Mash-up] (2 minutes 12 seconds)
- Vogue (3 minutes 11 seconds)
- Like a Virgin (2 minutes 12 seconds)
- 4 Minutes (1 minute 14 seconds)
- What It Feels Like For A Girl (1 minute 32 seconds)
- Like A Prayer (2 minutes 9 seconds)
- Fire (1 minute 44 seconds)
- A House is Not A Home (2 minutes 50 seconds)
- One Less Bell to Answer (4 minutes 19 seconds)
- Beautiful (2 minutes 32 seconds)
- Home (2 minutes 38 seconds)
- Ice Ice Baby (1 minute 41 seconds)
- U Can't Touch This (1 minute 6 seconds)
- Physical (2 minute 12 seconds)
- Run Joey Run (2 minutes 49 seconds)
- Total Eclipse of the Heart (2 minutes 53 seconds)

DISC FOUR:

"'Glee' Sing Along Karaoke" (1080p, 10 minutes 21 seconds) is pretty self-explanatory karaoke sing-along. Four songs from the first season – "Alone", "Somebody to Love", "Keep Holding On" and "Don't Stop Believing" – are included with sing along lyrics. A push of the audio button changes the featurette from a sing-along, with the full production soundtrack (in 5.1 Dolby Digital), to Karaoke, which only includes backing vocals and musical accompaniment.

Each disc also includes "Glee: Music Jukebox", a nifty clip feature that arranges all of the music from each episode into easily categorized playlists. If you so wish, instead of rewatching entire episodes, you can view the big musical numbers from the season in 1.78:1 widescreen 1080p with DTS-HD Master Audio 5.1 by using the "Jukebox"; it essentially creates all-new chapter stops for the episodes, cutting out all of the plot. A "Shuffle" option randomizes the music contained on each disc; a "Play All" option is also included. Disc Four includes these songs:

- Jesse's Girl (1 minute 42 seconds)
- Lady is a Tramp (2 minutes 24 seconds)
- Pink Houses (1 minute 8 seconds)
- The Boy is Mine (1 minute 59 seconds)
- Rose's Turn (1 minute 57 seconds)
- One (2 minutes 53 seconds)
- Piano Man (1 minute 4 seconds)
- Dream On (2 minutes 38 seconds)
- Safety Dance (2 minutes 18 seconds)
- I Dreamed A Dream (2 minutes 49 seconds)
- Dream a Little Dream of Me (1 minute 34 seconds)
- Funny Girl (2 minutes 16 seconds)
- Bad Romance (2 minutes 26 seconds)
- Shout It Out Loud (1 minute 59 seconds)
- Beth (2 minutes 29 seconds)
- Poker Face (3 minutes 56 seconds)
- Another One Bites the Dust (59 seconds)
- Tell Me Something Good (1 minute 45 seconds)
- Loser (1 minute 5 seconds)
- It's A Man's Man's Man's World (2 minutes 22 seconds)
- Good Vibrations (1 minute 45 seconds)
- Give Up the Funk (2 minutes 21 seconds)
- Faithfully (2 minutes 9 seconds)
- Any Way You Want It/Lovin', Touchin', Squeezein' [Mash-up] (1 minute 57 seconds)
- Don't Stop Believin' (1 minute 47 seconds)
- Bohemian Rhapsody (5 minutes 51 seconds)
- To Sir, With Love (2 minutes 39 seconds)
- Over the Rainbow (2 minutes 7 seconds)

"Staying in Step with 'Glee' – 'Rehab'" (1080p, 6 minutes 19 seconds) is a featurette focusing on the choreography of Vocal Adrenaline's rendition of Amy Winehouse's "Rehab" as seen in the Pilot. Series co-producer and choreographer Zach Woodlee takes viewers – with the help of assistant choreographer Brooke Lipton and four of the show's dancers – inside Tin Shed Dance Studio in LA to deconstruct the shows first big dance number step-by-step.

The next featurette, called "Bite Their Style: Dress Like Your Favorite Gleek" (1080p, 8 minutes 52 seconds), takes us inside the mind of "Glee" costume designer Lou Eyrich. She discusses the role of costumes in defining (and accentuating) the personality of a character, focusing on four of the more fashion conscious members of New Directions. Eyrich talks about the styles and tastes of Rachel, Kurt, Mercedes and Quinn, and ducks inside the wardrobe department to present a possible costume for each character.

"Unleashing the Power of Madonna" (1080p, 10 minutes 36 seconds) is the first of two episode centric making of featurettes. Unsurprisingly nearly all of this mini-doc's short runtime is devoted to discussing the big musical numbers in the "Power of Madonna" episode, including Ryan Murphy's painstaking recreation of the original "Vogue" music video.

"Making of a Showstopper" (1080p, 17 minutes 22 seconds) is another making of featurette. "Showstopper" focuses on the season finale, "Journey", specifically the episode's impressive five-and-a-half-minute riff on "Bohemian Rhapsody". Broken-down into three segments, this mini-doc looks at the conception of the episode, the difficult task of choreographing such a huge number, and then filming and editing the final product. A fair amount of BTS footage helps break up the monotony of a bunch of talking heads, but a disappointing amount of time is devoted to a tacked-on clip from the episode that appears at the end of this featurette.

The rest of the extras included on this Blu-ray originally appeared on the "Glee: Road to Sectionals" DVD release from last winter. As that release was a half-season stopgap many of the extras are filler, and while there is certainly some worthy bits tucked here and there, most of it is fluffy promotional material.

The "Welcome to McKinley" (16x9 480p, 5 minutes 7 seconds) featurette is actually an incredibly funny faux video package titled "Welcome to McKinley: A Thorough and Informative Introduction" and is intended to be viewed as though you're an incoming 9th grader. Hosted by Principal Figgins (an especially dry Iqbal Theba in full character), viewers learn about the school and get a tour of his office and the campus – including a look at his busts of the two greatest American presidents who ever lived: Abraham Lincoln and William Shakespeare (yes, you read that right).

The "'Glee' Music Video" (16x9 480p, 2 minutes 44 seconds) is a promotional spot that aired on Fox during the first 13-episode run. I'm glad when studios included them and all, but honestly I don't usually care for commercials and trailers all that much… that is unless they're creative. Thankfully that is exactly how I'd describe nearly all of the imaginative and fun "Glee" promos (seen any of their American Express ads this season? Here's hoping those appear in some for on the season two Blu-ray release). This "music video" is set to the casts interpretation of Queen's "Somebody to Love".

Next, the "Full Length Audition Pieces" (16x9 480p, 4 minutes 11 seconds) is more than a little disappointing. I had expected this featurette to house the actor's actual auditions – which, reportedly, were pretty eclectic (Cory Monteith won-over Ryan Murphy with a drum solo) – but instead these are simply extended versions of the characters auditions as seen in the show. Worse yet, there are only two auditions included – Rachel and Mercedes – and they're presented in lowly standard def.

"Fox Movie Channel Presents: Casting Session – 'Glee'" (480i, 12 minute 3 seconds) is a bit EPK for my tastes, but not a terrible featurette in the least. In short order, Ryan Murphy, Ian Brennan and a host of Fox TV executives talk about how the show came to be, and then switch gears to discuss the importance of casting and how the "Glee" ensemble formed into a neat little family. Cast members share a couple of funny little anecdotes about landing their roles and, happily, a few snippets from a couple of those audition tapes that I was expecting to see above are teased.

"Deconstructing 'Glee' with Ryan Murphy" (16x9 480p, 2 minutes 49 seconds) is a short featurette in which the series creator talks briefly about casting, choosing the music, and writing a show about a bunch of misfits.

In the "Dance Boot Camp" (16x9 480p, 3 minutes 12 seconds) featurette choreographer Zach Woodlee talks about working with a group of relatively inexperienced actors and the difficulties in needing to get them to learn his elaborate dance choreography; the cast reflects on being challenged by the co-producer/choreographer.

"Jane Lynch: from A to Glee" (16x9 480p, 44 seconds) is a featurette in which Lynch, having her makeup applied for the day's work, recounts the story of her first acting gig – as the letter "A" in a elementary school play.

"Meet Jane Lynch" (16x9 480p, 1 minute 3 seconds) is yet another short featurette, in which Lynch is interviewed about her character and the show.

Next, 4 short promotional featurettes (16x9 480p) from the "Glee" website are included, titled "Things You Didn't Know About _______". In each of the segments – "…Jayma" (39 seconds), "…Cory" (1 minute), "…Amber" (58 seconds), "…Chris" (44 seconds) – the actors share a bit about themselves.

Lastly, 8 video diaries (16x9 480p, 17 minutes 10 seconds) can be viewed individually or, as I recommend considering that most of the footage sort of runs together anyway, using the "play all" option. Select members of the cast were asked to document their lives on the "Glee" publicity tour. The individual video dairies include segments by Jane Lynch, Lea Michele, Matthew Morrison, Cory Monteith, Kevin McHale, Amber Riley, Chris Colfer and Dianna Agron.

Packaging


"Glee: The Complete First Season – The Gleek Edition" comes packaged in a thicker 4-disc Elite style case. The quartet of dual layered BD-50's is mounted on flip spindles. A cardboard slipcover, which replicates the artwork seen on the case jacket, is also included. Despite a large "Region A" logo located in the rear specs box, the Blu-ray set of "Glee: The Complete First Season" is reported to be region free.

Overall


"Glee" is just good – no, great – fun. The series both plays into expected stereotypes and genre conventions, while simultaneously satirizing them to the point of absurdity. Each week the creators-that-be stage an impressive production unlike basically anything that has ever been on broadcast TV before, giving us 44-minutes of – admittedly often-insane – show-choir-based bliss (almost) consistently. Most definitely hilarious, sometimes unexpectedly sweet, and also entirely un-"PC", "Glee" is something that, I stress, can be enjoyed by a great many people; not just musically-minded tweens (in fact, those "High School Musical" (2006) loving kids are probably the exact audience that the creators don't want watching their show). "Glee" unnecessarily reboots itself in the second half of the season, sometimes getting lost in a sea of guest-stars and theme episodes, but there is no denying that the first thirteen episodes of the series are pure TV magic (some of which I hope Murphy and co. recapture in the second season). Fox's Blu-ray release proves to be the absolute best way to watch the series with excellent video, just as satisfying audio and a decent set of extras to back it up. Highly recommended.
| | | | | |
| --- | --- | --- | --- | --- |
| The Show: A- | Video: A | Audio: A- | Extras: B- | Overall: B+ |