The Film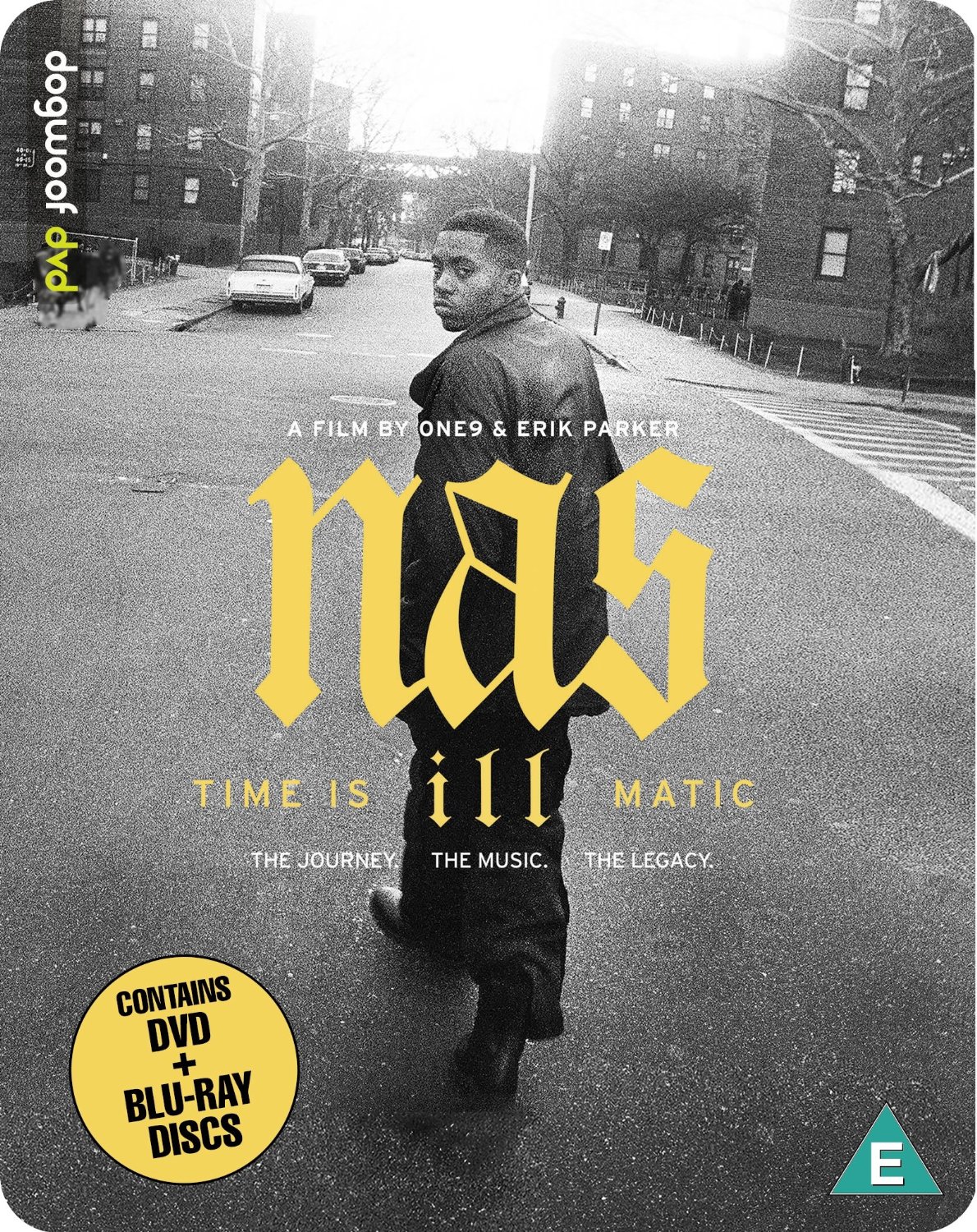 Has it really been more than 20 years since "Illmatic" was released? It was 1994 when Nas' debut album "Illmatic" was released by Columbia Records, and 20 years later the documentary "This Is Illmatic" follows Nas back to his old neighborhood where it all began.

Through interviews with Nas, family members, friends, and peers, the documentary pieces together everything about Nas from his father and jazz musician Olu Dara's roots in Mississippi to the creation and release of "Illmatic" when he was 21 years old. Nas did live a hard life, with a father who was on tour for long periods of time, the infiltration of crack-cocaine through the neighborhoods, and even wintnessing the killing of his best friend Ill Will when he was still a teen. The one ray of light in his childhood you could say was Nas' mother Ann Jones, one who made sure that being well versed in books and being educated were important, even after she was against Nas and his brother Jungle's decision to drop out of junior high school.

Even with trouble outside, Nas was determined to be creative through rapping rather than drug dealing or gang banging like his peers. Getting local attention by other rappers through hip hop shows got him the attention of former 3rd Bass rapper MC Serch, who got Nas to guest rap on his solo debut in 1992. Eventually, Nas signed with Columbia Records, and history was made with the release of "Illmatic"

Former graffiti artist and first time director One9 does pretty well with the swift and lean 75 minutes. Although one would think the documentary would go into the creation of the album a bit deeper, most of the film is dedicated to Nas' life, which is not necessarily a bad thing, but it could have been made a bit longer with the recording process, and also about the aftermath of its release. Yes, it touches on the at-the-time controversial Source Magazine's perfect score, which was unheard of for a debut album, but that's about it. It doesn't go into Nas' career post-"Illmatic", which has its controversies and drama either. We'll have to wait for a follow-up documentary for that. But that won't be nearly as interesting as "Illmatic".

Note that this is a Region B locked disc.

Video


The picture quality is hard to judge, since it is a mix of newly shot 1.78:1 HD interviews, as well as older standard definition interviews and deteriorated video tape performances. Judging from the HD footage it looks good, although black levels look a bit on the light side. Some of the old standard definition footage is in the wrong ratio, with some 1.33:1 footage stretched out to fill the frame, and sometimes cropped on the top and bottom.

Audio


As usual with Dogwoof films on Blu-ray, the sound comes in Dolby Digital 5.1 or 2.0 stereo. I do wish Dogwoof would start using lossless audio, especially on a music release. The dialogue comes through the center while all the music tracks come through the surrounding speakers. Good, but could have been better. And another standard with Dogwoof films, there are no subtitles, although some of the song lyrics have burned-in English subtitles on screen.

Extras


When I said that I was disappointed that the movie doesn't get into the creation of the album more, the extras section is where it's at.

"Time Is Illmatic" – track-by-track breakdown of Illmatic
- "The Genesis" (4:31)
- "N.Y. State of Mind" (6:31)
- "Life's a Bitch" (15:52)
- "The World Is Yours" (5:36)
- "Halftime" (10:06)
- "Memory Lane (Sittin' in da Park)" (3:27)
- "One Love" (9:11)
- "One Time 4 Your Mind" (3:16)
- "Represent" (2:57)
- "It Ain't Hard to Tell" (6:24)

The "Time Is Illmatic" section is a track-by-track breakdown of the entire album. Nas gives thoughts on all the tracks, while producers on respective tracks give their share of information, as well as thoughts and comments by other rappers about the tracks.

One troublesome point is the source material: Nas' interview is done in the studio, so it looks and sounds fine. Others are very old standard definition (or even low YouTube quality), sometimes in the stretched aspect ratio, and sometimes in the correct 1.33:1 ratio. With audio for example, the interview with Dr. Cornell West sounded so low I had to turn the volume up quite a bit, until he suddenly shouted in a normal voice. The audio could have been mastered better. Inconsistencies aside, the information is one that could be considered a video commentary on the album itself.

Deleted Scenes
- Alicia Keys 'Not Impossible' (1:15)
- Jungle and friends walking through Queensbridge (1:20)
- Jungle on life lessons from Olu about being human (1:02)
- Nas & AZ on Life's a Bitch (1:03)
- The Jones' deep river (1:48)
- Nas on books he's reading in 2014 (3:04)
- Nas on Jackson 5 (0:50)
- Nas on MC Shan (0:41)
- Pete Rock on beat machine (0:27)
- Pete Rock on music influences (0:41)
- Pharrell on Illmatic and Nas (0:47)
- Q-Tip on Illmatic (1:30)

The Deleted Scenes section actually has quite a lot of relevant info, but just doesn't fit into the movie or the track-by-track breakdown section. Well worth watching.

The final extra is the Trailer (1:45).

Packaging


The Blu-ray is housed in a DVD-size MetalPak, with the Blu-ray disc overlapping the DVD copy (which holds the same extras as the Blu-ray, and is a Region 2 disc in NTSC format).
It has a BBFC logo and a "Contains DVD+Blu-ray Discs" printed on the cover. They are not removable stickers.

Also included is a booklet with messages by director One9 and writer Erik Parker.

Overall


After watching "Time Is Illmatic" I dug out my vinyl copy of "Illmatic" again. The album was amazing 20 years ago, and more than 20 years later, it continues to amaze and to influence. Music changes, but the classics live forever.
| | | | | |
| --- | --- | --- | --- | --- |
| The Film: B | Video: B- | Audio: B- | Extras: B+ | Overall: A- |