The Film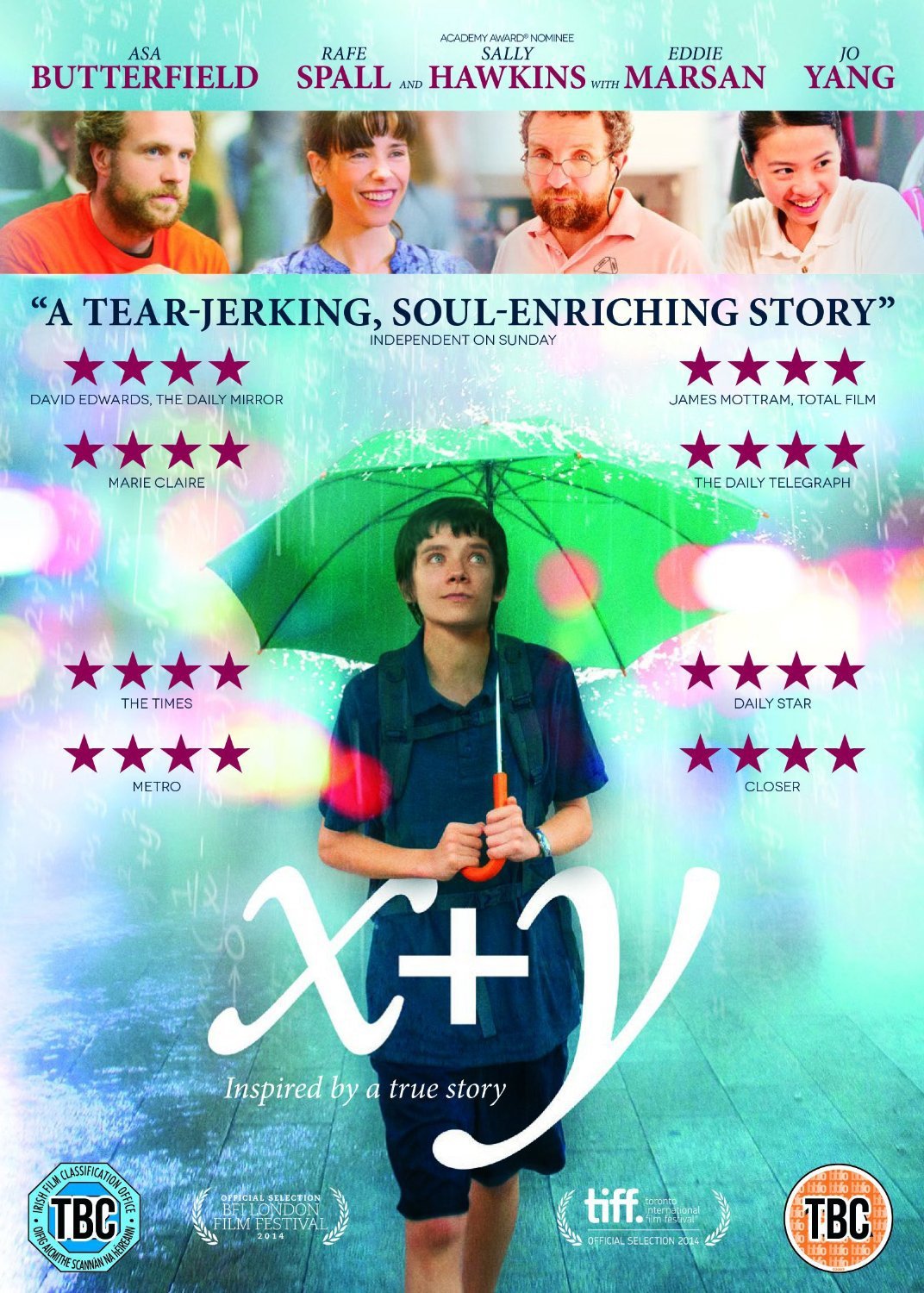 ***This is an A/V and Extras review only. For reviews on the movie from various critics, we recommend visiting HERE.***

Is there a formula for love?

Teenage maths prodigy Nathan (Asa Butterfield), diagnosed at an early age as being on the autistic spectrum, struggles when it comes to building relationships with other people, not least with his mother, Julie (Sally Hawkins).

In a world difficult to comprehend, he finds comfort in numbers. When Nathan is taken under the wing of unconventional and anarchic teacher, Mr. Humphreys (Rafe Spall), the pair forge an unusual friendship. Eventually, Nathan s talents win him a place on the UK National team at the International Mathematics Olympiad (IMO) and the team travel to a training camp in Taiwan, under the supervision of squad leader Richard (Eddie Marsan).

From suburban England to bustling Taipei and back again, this original and heart-warming film tracks the funny and complex relationships that Nathan builds, as he is confronted by the irrational nature of love.

Video


Koch Media have released the critically acclaimed British tear-jerker "x+y" on to DVD in the United Kingdom using the original aspect ratio of 2.35:1. The transfer is anamorphic, and although there are no major issues, I was a little disappointed in the quality.

I'm not sure who authors releases for Koch Media in the UK, but this isn't the first time a recent release of theirs has not been up to par (see our review of "Wish I Was Here" for another example). "x+y" is a new title with not a bad budget behind it, yet somewhere along the line of transferring the title to disc, some small issues have arisen. First off, there is quite a bit of aliasing at times (shirt at 34:43), most notably in scenes with a lot going on. It isn't overly noticeable, but can be rather distracting. Secondly, there are some compression artefacts during a couple of scenes, perceptible due to happening against darker colours. And thirdly, I did come across some slight judder in a couple of shorter panning shots, usually lasting just a split second, but eye-catching. Colours are generally fine, especially darker tones, but whites aren't as bright as they should be. Details are probably the high point of this transfer. Whilst close-up details occasionally appear clunky, the more encompassing shots can look fantastic, whether it be an empty assembly hall at the school whilst Nathan takes a test, or the Taiwanese streets at night. I may have been disappointed overall due to how underwhelming the transfer is in comparison to other new films of this budget range, but it is still a good effort if you can forgive some small annoyances.

The film is uncut and runs 106:58.

Audio


The main audio track included here is a mixed English/Mandarin Dolby Digital 5.1 track (there is also an English Audio Descriptive 2.0 Stereo track for those who require it). "x+y" is very much a dialogue driven film, so the rears and the LFE don't really get much to do by default. However, the music by Mearle does add a bit of action to the surrounds, though in a suitably subtle manner. There are some scenes which add a little depth with small environmental sounds, but the design suits what is happening on-screen so I have no reason to complain. General channel separation was adequate and I have no complaints about direction. There are no issues with dropouts, pops, or scratches, and no background hiss. Overall, it is a little lifeless, but it achieves what it needs to.

Their are option English hard-of-hearing subtitles available, and all Mandarin dialogue has burnt-in regular English subtitles.

Extras


Just a start-up trailer for "Wish I Was Here" (2:01).

The film is based upon the true story of Daniel Lightwing, about a whom a documentary was made in 2007 called "Beautiful Young Minds" which aired on BBC 2. This would have been a great addition, but this is as bare bones as you can get. I would recommend this article for further reading though.

Overall


The cast are quite simply amazing and I hope Asa Butterfield remains in roles that show off his talents (Ender's Game aside). The support are also great, with Rafe Spall, Eddie Marsan, and the other kids putting in great performances, with Sally Hawkins flawless as ever. The A/V is rather basic, but adequate. This release is certainly worth a punt. One of 2014's best British films I've seen to date.
| | | | | |
| --- | --- | --- | --- | --- |
| The Film: B+ | Video: B- | Audio: B | Extras: E- | Overall: B- |