The Film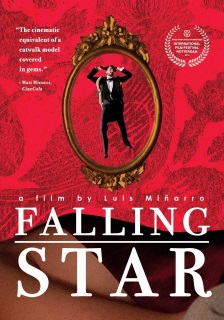 Following the abdication of Isabella II, Amadeo I (Àlex Brendemühl), Duke of Aosta, from the House of Savoy is elected as King of Spain. No sooner does Amadeo travel from Turin to Spain that he discovers that his main backer General Pim (Jimmy Gimferrer, also the film's cinematographer) has been assassinated and Minister Serrano (Francesc Garrido) warning him of threats that he may suffer the same fate as Maximilian of Mexico (younger brother of Austrian emporer Franz Josef) should he accept the crown. As the son of King Victor Emanuel and Adelaide of Austria, former Queen of Sardinia, Amadeo believes himself to be the rightful king of Spain and intends for his to be a modern parliamentary monarchy that guarantees "liberty and progress for all." He proposes literacy programs for the poor, a better distribution of wealth, programs to incentivize industry and agriculture, and the establishment of schools and universities for the people; but he quickly learns that the banks, the government, and even those within the castle are expecting a puppet monarch (even his coronation is a subdued affair without the anticipated celebration). At the urging of Minister Serrano, Amadeo agrees not to leave the castle and its grounds for his own safety. He hopes to convince the bankers, parliament, and the church of his causes by having them come to meet him, but they repeated stand him up sending their excuses and apologies and he is left to the amusements both frivolous and illicit facilitated by assistant, confidante, and occasional lover Alfredo (Lorenzo Balducci). Minister Serrano brings him documents to sign daily, but Amadeo does not realize just how much little authority he has (and how much of that he has abdicated) until Minister Serrano is arrested and the new head of government Minister Zorilla (Gonzalo Cunill) proves less indulgent. During his wife Maria Victoria's (Bárbara Lennie) brief unhappy stay, she observes how he has changed since he left Italy full of ideas and goals, and tells him of her visit to the city and what the people think of his failure to deliver on the promises of justice and freedom stamped on his coin. After an assassination attempt, the castle is abandoned by the servants and Amadeo is left alone to ponder how he can unite all "who invoke the name of the nation" when they are all fighting for their own self-interest.

The narrative feature directorial debut of Catalan producer Lluís Miñarro, Falling Star is an intimate and semi-fanciful look at the brief reign (1871 to 1873) of a king who had to give up with his sole achievement seeming to have been teaching cook Eloïsa (Lola Dueñas) how to read. The film deliberately eschews scenes of spectacle in favor of intimacy, with crowd noises, exploding bombs, and even Amadeo's address to the people theatrically offscreen; but the film never really convincingly shows Amadeo trying to get his ideas across and being stifled, merely insulted and embarrassed by the way ministers and bankers can so readily dismiss a royal invitation and seeming from early on what his wife described as "the capacity of a king, limited to pensive expressions with so little authority." Cloistered within his own castle (with Castel del Monte in Apulia of Name of the Rose substituting for the royal palace), Amadeo surrounds himself with beautiful objects like crystals, a peacock that seems to have free run of the palace, a jewel-encrusted turtle that lumbers around the sets and through the story, and courtesans; although he never approaches the excesses of Ludwig (as much because of his actual interest in ruling as the banks not circulating money to anyone during the revolt). The sexual intrigue in the palace does not translate to political intrigue. While the young servant (Àlex Batllori) swiping Amadeo's razor to shave his own pubic hair seems a contemptuous act, his stealing the skinny-dipping king's clothing and wearing it or licking Amadeo's crystal ornaments seem almost reverential next to Alfredo masturbating with a hollowed-out melon that it appears is served to the vegetarian king later in the day. Ultimately, the film is more of a character study in ennui and erotic abstraction. Although the compositions draw heavily from Spanish painting – with the exception of an audacious recreation of Gustave Courbet's "L'origine du monde" with a male "model" – the digital cinematography has the a certain HD video look to it stripped of any film look filtering, giving the period production a certain European television look I associate with the previous decade of early digital production. Miñarro engages in avant-garde touches both playful and downright bewildering (even reckless), from twin ministers named Castor and Polux (Greek twin actors Dimitris Daldakis and Andreas Daldakis) lurking in the background and exchanging knowing nods to Amadeo and Maria Victoria separately twisting and swaying to The Surfs' French cover of Dusty Springfield's "I Only Want to Be With You" and Françoise Hardy's "Comment Te Dire Adieu" although even classical cues by Puccini and Rachmaninov are anachronistic. The end credits sequence reprises The Surfs' cover with the actors abandoning all theatricality and mugging for the camera. Miñarro demonstrates an assured hand as a director technically and employs actors who it seems can be left to their instincts when posed as compositional elements, so one would hope not so much that his next narrative effort is more conventional so much as that it employs his avant-garde approach in a more meaningful and effective manner.

Video


IndiePix's single-layer disc sports a softish, single-layer, interlaced anamorphic 1.85:1 widescreen transfer. I am not certain what camera was used, if the film was shot at 1080i50 and not converted to 1080p24 or to progressive NTSC during the encode, or the company was just careless, but the beauty of the images is ill-served by the encode whenever there is movement involved. A certain softness is intended with the use of candlelight and indirect natural light sources, and the encode ultimately does not spoil the beautiful images but one could have wished for the technical presentation to be as nice as the packaging.

Audio


The sole audio option is a Dolby Digital 2.0 stereo track that cleanly conveys the dialogue and scoring. I am uncertain if the film was mixed in 5.1 but the mix is fairly simplistic and intentionally theatrical when it comes to offscreen sound effects. The English subtitles are encoded into the image in a small font.

Extras


The sole extra is the Behind the Walls making-of featurette (9:21) that is as facetious as the end titles sequence with no commentary from the filmmakers or the cast, a lot of shots where the actor hold character until the cut and then burst out laughing, and bits that reveal that some aerial shots were achieved with a drone.

Packaging


The glossy digipack packaging is attractive and the interior showcases a provocative if non-explicit image of Batllori from the shaving sequence..

Overall


An interesting if not exactly successful cinematic experiment but, nevertheless, a provocative debut.