Dark Eyes of London (The) AKA The Human Monster (Blu-ray)
Blu-ray B - United Kingdom - Network
Review written by and copyright: Rick Curzon (24th September 2021).
The Film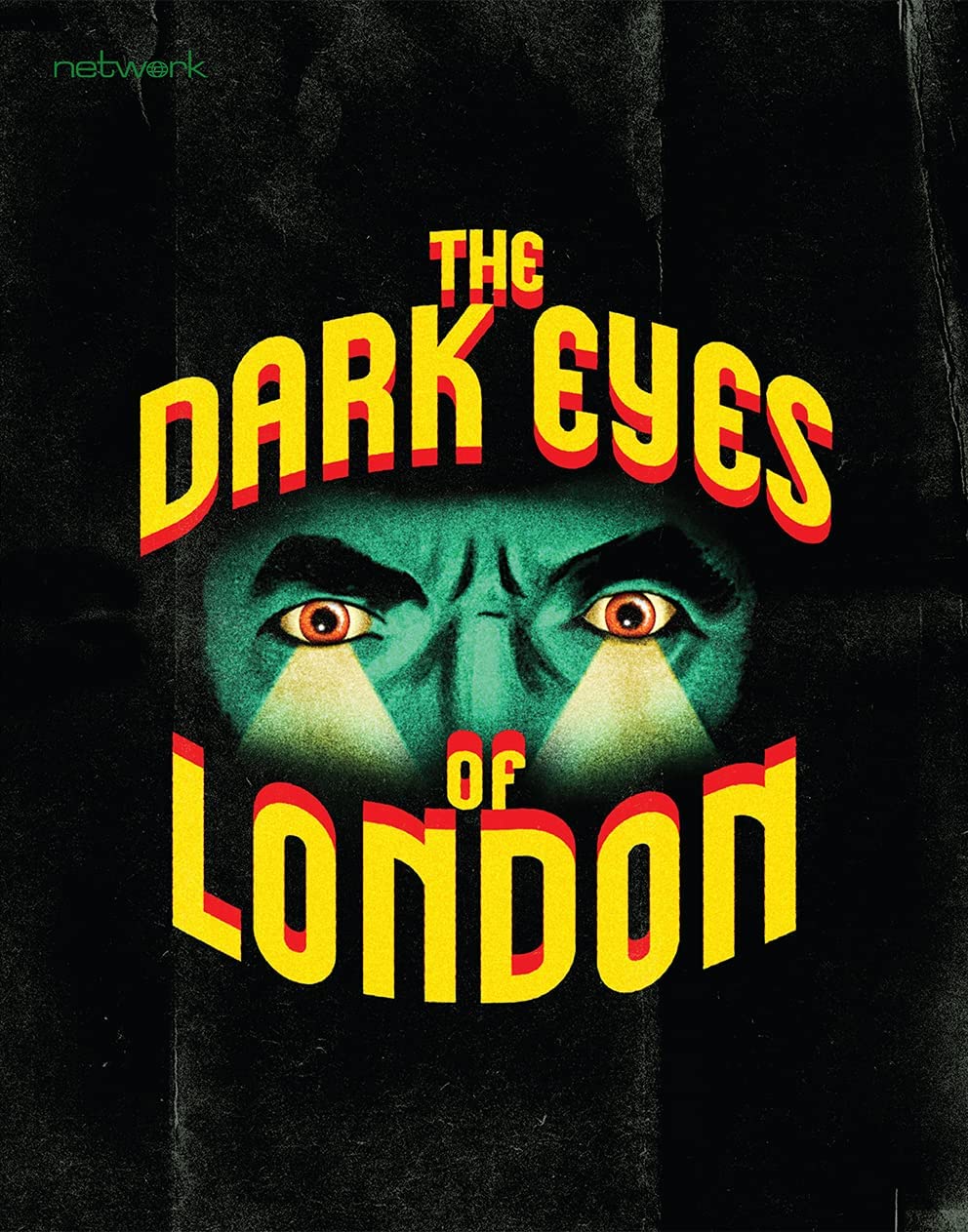 The definitive British horror film and a worthy successor to his work on the Universal Monsters movies, screen icon Bela Lugosi takes centre stage as a demented scientist on a killing spree in The Dark Eyes of London – the first British film to receive the H censor rating for being "Horrific for Public Exhibition". Adapted from a novel by Edgar Wallace, this landmark British film is featured here as a brand-new High Definition remaster from original film elements in its original theatrical aspect ratio.

A series of mysterious drownings in the Thames set Scotland Yard on the ghoulish trail of one of London's most sinister murderers!

Video


Solid, creepy Lugosi B-picture made in the UK. Plenty of spooky atmosphere and heightened, melodrama and villainy.

The master used by Network is from a (I think) a 2K restoration from the OCN (at least Newman says as much in the commentary) and it looks a peach. It's a darkly spooky film from the late '30s so is a sharper looking film than one of Lugosi's films from early in the decade like Dracula (1931) which has that kind of hazy, grainy filmic look of the time. Dark Eyes is moving into the '40s when grainy was still prevalent but the hazy qualities were a thing largely of the past. I saw no major signs of print damage; the image isn't pristine but then the film elements are 82 years old.

First off, the gamma is perfectly balanced with no bias creeping in; no more greenish cast that can plague old TV prints of films of this era. Black levels are very strong with only occasional unintended crush with some surprisingly good shadow detail. Contrast is low key but supportive allowing details and grain to shine. This is an incredibly filmic presentation. Encoding is decent and I couldn't see any signs of digital manipulation, no splats, no clumping, no edge enhancement.

A very fine presentation and reportedly much better than the 2019 US VCI disc which seems to have been contrasty to the detriment of fine detail.

1089/24p / AVC MPEG-4 / BD50 / 1.37:1 / 76:07

Audio


English LPCM 1.0
Subtitles: English HoH

Precisely what you'd suspect from a 1939 film. A solid mono track with some mild distortion and hiss baked in although only the most discerning are likely to really notice. It's par for the course: limited range but it gets the job done. Scoring is supportive and relatively sparse. Dialogue is always pretty clear; it'll never be anyone's go-to track even for a film of the period as it's a lower budget production with less resources. In any case, the restoration bids have done a great jib and it's about as good as it's going to get.

Hard of hearing subtitles are present, good and very welcome. It's surprising how many hard copy discs don't have them which excludes people from enjoying them.

Extras


Audio commentary with Kim Newman and Stephen Jones (2021)

Yet another excellent track from Newman & .jones who've been doing these for about twenty years together. As usual we get plenty of info on all aspects of the film focussing on key cast and crew, the genre, it's place in history etc. Presented in LPCM 2.0 stereo.

"Bela Lugosi in Britain" 2021 interview with Kim Newman and Stephen Jones (29:52)

An excellent, engaging discussion (in a pub!) that covers Lugosi's time in the UK covering his stage and film work whilst here. 1080/24p 1.78:1 with LPCM 2.0 stereo sound.

US titles (1:39)
US trailer (1:21)

The titles are in pretty terrible condition and are upscaled; the trailer a little better but not much.

Image gallery (5:20)

Decent slideshow in 1080/24p.

Startup Trailers (5:01):
- Convoy (1940) (2:53)
- The Lady Vanishes (1938) (2:07)

Promos for other Network BD releases in 1080/24p 1.37:1 with LPCM 1.0 sound.

Packaging


The usual, clear, slimline BD Keepcase.

Overall


A popular, if creaky, but atmospheric Lugosi star vehicle made in the UK gets the deluxe treatment from Network in the UK. Taken from a 2K scan off the OCN this looks about as good as it's ever going to look with solid, if dated sound also beautifully restored. Extras are the icing on the cake and add great contextual added value.
| | | | | |
| --- | --- | --- | --- | --- |
| The Film: B- | Video: A | Audio: B- | Extras: A | Overall: A- |

---
Rewind DVDCompare is a participant in the Amazon Services LLC Associates Program and the Amazon Europe S.a.r.l. Associates Programme, an affiliate advertising program designed to provide a means for sites to earn advertising fees by advertising and linking to amazon.co.uk, amazon.com, amazon.ca, amazon.fr, amazon.de, amazon.it and amazon.es . As an Amazon Associate, we earn from qualifying purchases.