The Film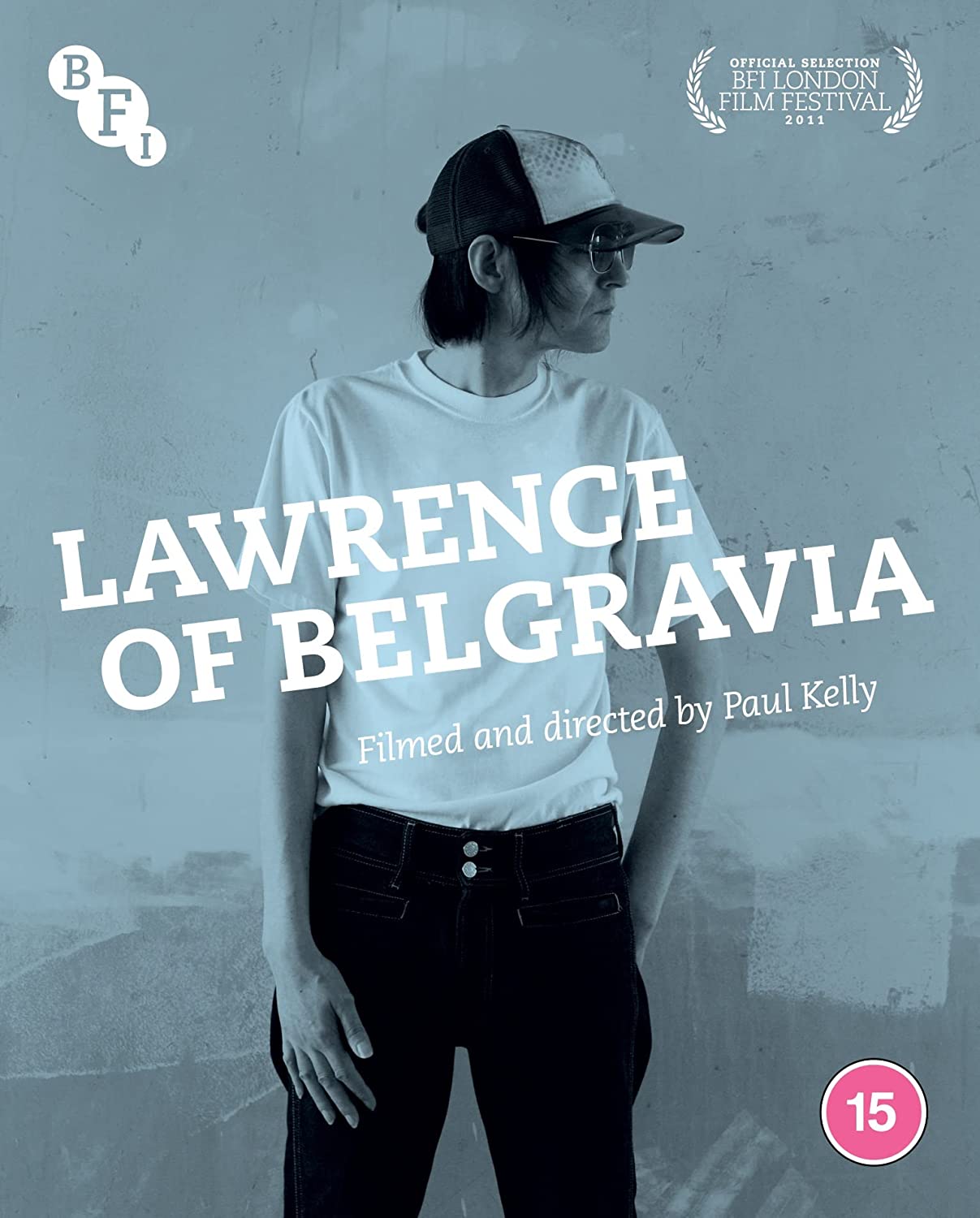 "Lawrence of Belgravia" (2011)

Lawrence (birthname: Lawrence Hayward) was the leader of the indiepop band Felt, releasing ten acclaimed albums over the course of a decade from their formation in 1979 to their disbanding 1989. In the 1990s Lawrence formed Denim, a solo career in which he experimented with glam rock, synthpop and electronic music again with acclaimed singles and albums to his name. In the 2000s, he was back leading a band with indie group Go Kart Mozart, later renamed Mozart Estate. At the age of sixty now, Lawrence (as he professionally goes by in a singular name) has had a career in music that has continued for more than four decades, yet his name and bands have never hit up the charts, as fame and fortune has eluded him at every single turn. Music publications had often given his works high praise and a number of high profile bands such as Pulp, Manic Street Preachers, The Charlatans, and Belle & Sebastian have cited Lawrence's music as an influence on theirs. The talent was obviously there but why has the rest of the world not been on his side?

Musician and filmmaker Paul Kelly co-directed the documentary "Finisterre" in 2003, which featured musicians such as Vic Godard, Lawrence and others talking about the city of London as well as the city's influence on the band Saint Etienne, who scored the film. Kelly was surprised that the slightly reclusive and camera shy Lawrence was willing to step in front of the camera for the documentary, but discussions led Kelly to start filming Lawrence for a documentary on his life and art. Without a roadmap or a set plan, it would take a full eight years for the film to be completed in 2011.

"Lawrence of Belgravia" is named after the area in London where Lawrence was living, and is also a play on the title of "Lawrence of Arabia", which Lawrence claims his mother saw the film and named him after the title character, although there is a bit of inconsistency as the film came out in 1962, a year after he was born. Featuring candid interviews with the artist, excerpts from interview sessions with online music journalists, recording sessions, live material, and various odds and ends, the documentary is unusual in that it doesn't feature vintage clips, doesn't feature a number of interviews with other artists or music industry insiders, but instead focuses on Lawrence himself, who is basically in every scene and in every frame. There are a few instances of soundbites from other musicians, but they are during conversations with Lawrence and not separate interviews. What is presented is an introspective piece with his words and actions rather than what others have perceived and analyzed. Those looking for an in depth history of Lawrence's works over the years will be slightly disappointed with the content, but those wanting a glimpse into the life of a mysterious reclusive artist that barely had a media persona, here it is unfiltered.

From the get go, Lawrence seems like a negative person, talking with distaste about his parents and how different they were from him, as well as people in general. When discussing about his current band or past musical endeavors, it seems that they were not collaborative processes but more of a singular vision of Lawrence's and he's not about to change his ways. In one of the interview sessions the interviewer asks if he would consider singing for other artists or collaborating and the quick answer was "no", as Lawrence is only interested in performing on his own records only. Within a few scenes it is easy to see why his bands continuously had a revolving door of other musicians involved rather than continuous members, and why he isn't in a long term relationship. But they are not particularly reasons for Lawrence not seeing major success in the music industry, as there are countless examples of creative geniuses in the field that were difficult to work with but enjoyed major success on the charts and critics. It almost seems like the more difficult an artist was, the more creative the work became. But that doesn't always apply to everyone.

Even if Lawrence seems like a loner without support behind him in his personal life, there are a number of people around him that give him the help that he needs. His current band members are not in it for the money to perform with him but out of genuine love for the music. Some of his former bandmates have come back on occasion, and other musicians talk highly of him. Friends are around such as when Lawrence was evicted from his flat and had to find a new place to live. The film showcases his transition in moving to a new place from his cleaning and packing to the renovation and painting of his new place as well as the time in between. He's not always a negative soul and shows off some of his more intelligent and gentle side when talking to old friends as well as with interviewers. It's quite unfortunate that Lawrence has not had the success he dreams of, with private jets and without worries financially, but he is an artist stubborn in his ways, hoping that his time will one day come. In the early days, there was consistency and creativity with Felt, issuing a total of ten albums and ten singles in ten years, with a supposed plan that they would do so and break up soonafter. (Although a 1989 interview linked below would show a different idea that didn't quite pan out.) Lawrence says that one of the reasons that Felt never achieved success was that influential DJ John Peel didn't play their music, and there was a correlation between Peel's influence on the independent scene. With Denim things should have been bigger as well. With a glam sound that bands like Suede revived in the early 90s, Denim seemed like a fit, yet didn't quite find a hold on the charts. Lawrence was again at the cusp of success when Denim was signed to EMI Records, a major label for the first time. But their debut for EMI, the single "Summer Smash" was ill timed as it was scheduled to be released in September of 1997, just after the death of Princess Diana in a car crash in August. EMI pulled the single and shelved the album indefinitely, and Lawrence was dropped from the label. With Go Kart Mozart and Mozart Estate, Lawrence went completely independent, but there was inconsistency and delays in their releases, which is basically chronicled in "Lawrence of Belgravia", as Kelly was looking to chronicle the time that Lawrence was making a new album, which would essentially take eight years to complete. The documentary is fairly simple in showcasing a reclusive, controlling, gentle, intelligent, and difficult artist that isn't quite encompassing, but one that comes from the artist within. It may not give fans all the answers they were hoping for, but it is still enjoyable and fascinating nonetheless.

The film was completed and screened in 2011 while Go Kart Mozart's third album "On the Hot Dog Streets" would be released in 2012. First screened at the BFI London Film Festival in October 2011 and later released generally in the UK in May of 2012, the film would receive a DVD release from Heavenly Films in 2016, which was limited to 2000 copies and included no extras besides a booklet with poems by Lawrence. More than a decade after the film's release, it is now getting a Blu-ray release from the BFI, with exclusive new and never before seen extras.

Note this is a region ALL Blu-ray

Video


The BFI presents the film in the 1.78:1 aspect ratio in 1080i50 AVC MPEG-4. The film was shot digitally in the 25fps rate and the 50Hz interlaced transfer keeps the framerate at 25. For cinema showings While it was shot over the course of eight years in which different cameras were used and conditions were always differing due to the documentary nature of the subject, the colors and quality of the image is surprisingly consistent. Always sharp, crisp and slightly on the pale side, it is never a vibrant or vivid image but is one in which the subject is the centerpiece rather than the filmmaking techniques. The image will not blow viewers' minds, but fans should be very pleased with the good presentation.

The film's runtime is 84:45.

Audio


English LPCM 2.0 stereo
The original stereo track is presented here in uncompressed form. As it is a documentary, the quality of the voices are important and thankfully there are no serious issues with the interviews, with voices sounding clear and without major echo or distortion. This is also well balanced with the music, which takes cues from various songs from Lawrence's discography from Felt, Denim and Go Kart Mozart as well as a few cues from other artists. The music cues use the separation channels very effectively while never drowning out the voices.

There are optional English HoH subtitles in a white font which are well timed and easy to read,

Extras


Audio commentary by director Paul Kelly
In this newly recorded commentary, Kelly looks back at the lengthy production by talking about individual sequences such as the opening credits, the hat shopping scene, the live scenes, the French interviews, as well as his introduction to Lawrence, the difficulties tracking down Lawrence for much of the time, and more. While there is good information here, it almost feels like a select-scene commentary as there is more dead space than talking, Kelly might have been talking less than half of the 85 minute runtime, so it may have been better to have a sit down interview rather than a mostly silent commentary.
in English Dolby Digital 2.0 without subtitles

2011 introduction by Paul Kelly (2:07)
Here is footage of Kelly introducing the film at the London Film Festival on October 11th, 2011 in which he emphasizes that the film includes no narration or archival footage.
in 1080i50 AVC MPEG-4, in 1.78:1, in English LPCM 2.0 without subtitles

2011 BFI London Film Festival Q&A (6:43)
Here is the post-screening Q&A at the London Film Festival, hosted by Michael Hayden in which Kelly and Lawrence discuss the finished film. Lawrence is quite happy with the result and talks about his love of film including naming some worthwhile favorite art films while Kelly talks about his labor of love over the lengthy filming period.
in 1080i50 AVC MPEG-4, in 1.78:1, in English LPCM 2.0 without subtitles

Alternative Title Sequence (1:21)
While in the finished film the song "Davy O'Brien (Leave That Baby Alone" by Duffy Power plays, this alternate version uses Denim's "Internet Curtains" instead.
in 1080i50 AVC MPEG-4, in 1.78:1, in English LPCM 2.0 without subtitles

Deleted Scenes
- French Lesson (1:16)
- Building Site (3:51)
Two scenes that didn't make it into the final film, with the first being Lawrence taking French pronunciation lessons and going over French translated lyrics, and the second including studio footage plus remodeling of his new flat as he goes through his old notes, including a Scooby Doo play he wrote as a child.
in 1080i50 AVC MPEG-4, in 1.78:1, in English LPCM 2.0 without subtitles

Poetry Readings (with Play All) (2:07)
- "Cat Meat on Slum Street" written and performed by Lawrence (1:25)
- "The Tortoise" written by Lawrence, performed by Donovan Kelly (0:41)
Two poems written by Lawrence, with the first being performed by him in 2009 and the second being performed by six year old Donovan in 2011, who I assume is Paul Kelly's child.
in 1080i50 AVC MPEG-4, in 1.78:1, in English LPCM 2.0 without subtitles

Original Trailer (1:13)
The original trailer is presented here, featuring "Internet Curtains" by Denim, the song used in the alternate title sequence. The trailer has also been embedded below.
in 1080i50 AVC MPEG-4, in 1.78:1, in English LPCM 2.0 without subtitles



Booklet
A 36 page booklet is included with the first pressing. First is "To Hell with Reality: Lawrence vs the Cult of Success" written by writer and artist Siân Pattenden which is partially an interview with Lawrence as well as an overview of his career and the film, written in March of 2022. "A Vital Part of a Precious Legacy" is next, written by writer and film programmer Michael Hayden on the film and its background. "Lawrence Talks" is an updated article by journalist Tim Murray originally from 2018 and slightly updated for this booklet. The original article can be found at The Ransom Note. There are also full film credits, reprinted poems by Lawrence, song lyrics for "Spunky Axe" and "Blowin' in a Secular Breeze", bonus features information, transfer information, acknowledgements, and credits.


Other notable clips:


A clip from the film, from Heavenly Films


1987 radio interview with Felt


Felt TV interview in 1989, in which Lawrence says their plan was to release 30 albums before breaking up, rather than 10.


Denim's music video for "Middle of the Road"


Go Kart Mozart's music video for "When You're Depressed"


Alan McGee recalling signing Felt to Creation Records.


Lawrence accepting his first ever award with a Q Award in 2018.

Overall


"Lawrence of Belgravia" is a fairly simple music documentary looking at a figure that should have had a better spotlight placed. The BFI Blu-ray features a good transfer as well as a good amount of extras making this recommended.
| | | | | |
| --- | --- | --- | --- | --- |
| The Film: B+ | Video: A- | Audio: A | Extras: B+ | Overall: A- |