REWIND NEWS FOR 2018
88 FILMS BARGAINS
Sunday 14th January 2018
A whole host of 88 Films Blu-rays have dropped down to £6.99 HERE.
REWIND AWARDS 2017 RESULTS - PART 1
Monday 1st January 2018
Best UK Independent Distributor - This year was closer than ever, but the lads and lasses over at Arrow Films have been voted number one for the 4th year running. However, hot on their heels behind by just a single vote were Powerhouse Films, and just a few votes behind them 88 Films rounding out the top 3.
Best USA Independent Distributor - Last year's runners up are this year's victors! Criterion had another blinding year in 2017 and just edge out Shout Factory to the coveted top spot. The consistently brilliant Vinegar Syndrome rounds out the top three.
Best Rest of World Independent Distributor - 2017 has a clear cut winner for the first time, with Australian distributor Umbrella Entertainment running away with the award. Honourable mentions go to France's Carlotta Films, and South Korea's Nova Media.
Best Major Distributor - 2017 sees Warner Home Video win our best major distributor award, with many mentions of Warner Archive in the polls. Studio Canal comes second, with Sony third.
LATEST PRE-ORDERS
Monday 1st January 2018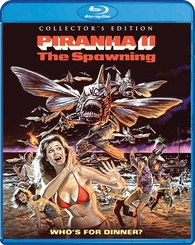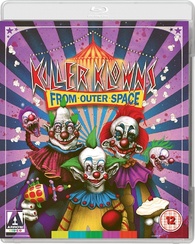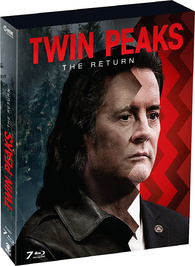 USA
- Piranha 2: The Spawning (Shout! Factory)
- Hack-O-Lantern (Massacre Video)
- The Red Squirrel (Olive Films)

UK
- Killer Klowns from Outer Space (new 4K scan) (Arrow)
- Ringo (double bill) (Arrow)
- Mask (director's cut) (Final Cut)

Germany
- Fargo (mediabook) (Delta)
France
- Twin Peaks: The Return (digipak) (Paramount)